This post may contain affiliate links. This means if you click on the link and purchase the item, I will receive an affiliate commission at no extra cost to you. Affiliate links are marked with *. All opinions remain my own.
---
"If you are waiting for someone to join you traveling, you may be waiting a lifetime"
Have you ever tried solo traveling? Booked a trip for yourself without asking anyone to join? Did you face the inevitable threat to eating alone at a restaurant? And did you enjoy it?
As more and more travelers are discovering the magic of traveling by themselfs, solo travel has become one of the hot topics for travel agencies and hotels all over the world.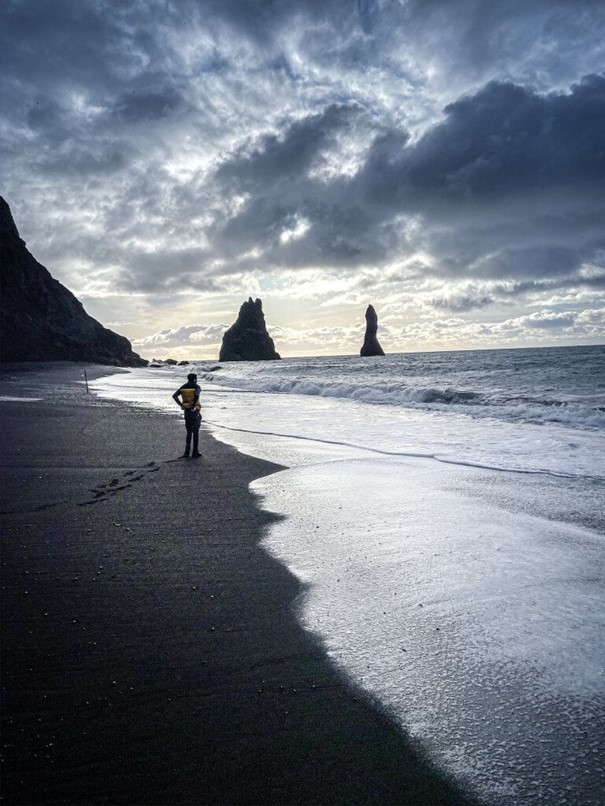 ---
"Making up around 18% of global bookings, solo travel is becoming ever more popular and has increased by 7% in the last year alone. Solo travelers typically take longer trips than the other traveler personas at approximately 19 days on average. (Source)
If you ask your friends or family, there will be probably someone who has been traveling alone in the past or is still doing it. Maybe you are traveling solo as well. Solo Travel has become one of the biggest markets in travel business and travel agencies are reacting to these changes.
Let´s start with a general overview on solo travel and discover why it may be the best version of travel in the 21st century. There are two different types of Solo Travel:
---
A. Solo Travel in a group
This is the light version of solo travel. Planning a trip for yourself, but joining a group to avoid being by yourself all the time. A lot of travel agencies offer these options. For exampleMarco Polo has a group program specific for travelers between 20 to 35 years.
Although those offers do not specifically target solo travelers, it still is a perfect fit if you are traveling alone to have a group of like-minded travelers with you. Because, let´s face it, if you are booking one of those old-school group trips, you will most likely find yourself in a group of married couples and retirees. While these groups still can be fun and engaging, it is a completely different experience to be in a group of people your age.
Flashpack has discovered this experience and made it to a successfull business model. Offering perfectly trailored trips for solo traveles from age 30 to 40 turned out to the perfect way to fill an existing market gap. Especially during the last decade as the first generation of babyboomer-solo-travelers is growing into this age range. Flashpack does not only offer worldwide trips with like-minded solo travelers. Those trips are also stuffed with individual highlights like wildwater rafting or shipwreck snorkeling. As those trips are usually not the cheapest ones, many solo travelers will still go for option B.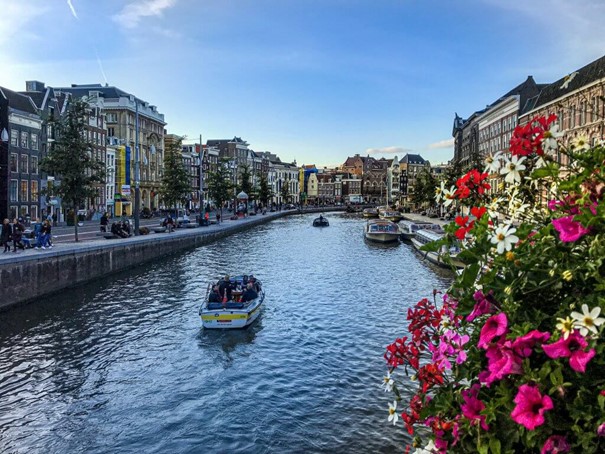 ---
B. Solo Travel by yourself
Have you ever tried to organize a holiday with your best friend? How much time did it take? Did you have fun? Travel planning with friends and family can be a mess. Especially if you are working full time jobs.
Usually you have to plan your days off from work months upfront. So you will have to know where to go, when to go, for how long to go….way before the actual holiday. You have to book your trip as early as possible. You need to know in October where to go in August next year? And what happens when plans change or life happens? Prepayments gone, time gone, holiday gone.
Then there are a lot of compromises. You are lucky if your friends have the same travel preferences, but let´s be honest: There will always be different opinions on destinations, locations, hotels, food and so on. And where there are different opinions, there are compromises. And dispute, eventually.
Now add a third or a fourth friend to your travel planning and you will run into a mathematically impossible equation. Oh, the fun of travel planning. Well, actually it is a lot of fun. When you are the one to determine the conditions. When you don´t have to consider anyone else. How much more easy would this be? And how much cheaper? A lot!
---
Here are 10 reasons why Solo Travel is better than traveling with company:
1. No compromises! No disputes!
First of all, you decide where to go. This starts with the destination and ends with every single decision on every single day. If you want to travel to South America but your girlfriend only likes beaches at the Mediterranean sea…let her go to the beaches with her friends and head off to Cuzco. Don´t try to talk someone into joining you. This won´t work. As my trips are highly flexible when it comes to locations (I usually don´t stay longer at one place than two or three days), it makes no sense to take someone to those trips who does not enjoy multi-stay travel. Solo Travel will give you the freedom to plan your days as individual as possible. And this is what makes your trip memorable in the end. So if you lack the perfect travel companion, go solo!
---
2. Simple travel planning!
Not making any compromises will simplify your travel planning significantly. You just have to decide on your travel destination and plan your days off from work accordingly. You don´t have to consider the personal calender from anyone else. And a lot of details from your trip will be easier to plan as well.
Just an example: Where to sit in the plane? Does your company like window seats? This may leave you in the lovely middle seat where nobody wants to sit (especially not on long distance flights). Flying solo is way more fun. If your flight is not fully booked and you have some experience in how to optimize your plane seat, you will most likely get two seats or the full row for yourself. Let me tell you I had the most amazing flights while traveling alone.
At your destination you will have way more flexibility as well. I use to walk for hours from one sight to another. This is not for everyone. Remember, you decide what to do and for how long. Full stop.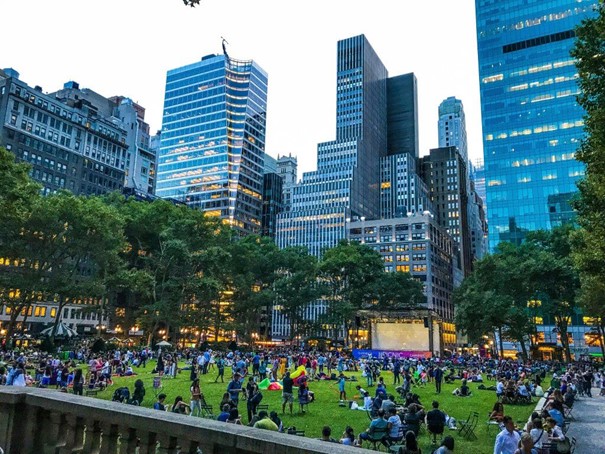 ---
3. Staying within your budget!
Simple travel planning will have a big impact on your budget. While hotel rooms for one person are still inexplicably expansive (how is this possible with all the solo travel hype?) most of the trip will be way cheaper if you travel alone. If you are new to solo travel, you probably be too scared to go to restaurants on your own. Food and beverages are cost driver number one while traveling. I spend at least twice as much on food and beverages when I travel with company. Also, as I spend most of my city trips walking I save a lot of money on ground transportation. Have you ever tried to walk for five hours straight with a travel companion? You will find yourself in an Uber very quickly. While hotels and transportation may be a bit more expansive traveling alone will save a lot on all those hidden costs which often double the planned travel costs without you even noticing it.
---
4. Follow your preferences! Go on individual trips!
You don´t like to walk for five hours straight as I do? No problem. Book a trip. I usually do at least three to five trips per week with local travel agencies. It is so easy to find local trip offers online, i.e. at "GetYourGuide.com"*. And again, no compromises. You want to go on a glacier hike in Iceland? Do it! And what is best, you will get some company. As those offers are mainly organized group trips. You can plan your trips based on your own preferences and at the same time get in contact with other travelers having the same preferences. How cool is that?
---
5. Meet travelers! Meet locals!
You traveling by yourself does not necessarily mean that you will be alone. As mentioned above, you will always be able to find some locally organized daytrips where you will meet other travelers. If you are good at making new friends you can also meet other travelers in the city, your hostel or the closest bar. Traveling solo is actually a very good way to make some new friends. If you are traveling in a group, you are most likely going to stay in that group. Out of experience, travel couples/groups interact way less with other travel couples/groups than solo travelers.
You will even get a chance to get in contact with locals. Yes, there are local people living in the place you are visiting. Have you ever talked to them? Try AirBnB or Couchsurfing, go to a local bar. Meet locals! And if you feel the need to be alone, no problem either. You can leave whenever you want. Nobody will follow. You don´t have to share your hotelroom with anyone. No obligations at all.
---
6. See more, explore more, travel more!
Traveling alone will have a very positive effect on how you experience your travels and the memories you will bring back home. I noticed that my experiences are more profound having those to myself. While traveling in a group you will spend a lot of time chatting. And you will rush through a lot of places without even experiencing them because you are just to engaged interacting with your travel companions. For example, if you or your partner love travel photography, you may know what I´m talking about. You are eighter missing on a lot of beautiful motives because you are not paying attention or you are constantly shooting photos and annoying your partner/getting annoyed by your partner constantly shooting photos.
---
7. No time wasted!
You don´t just miss out on the travel experience and memories, you will also lose a lot of time to your travel companions. A travel companion always comes with needs. You will spend time each day on things you would not do if you were alone. This does not mean that you won´t enjoy those. But your travel won´t be as effective, as it could be. I usually can visit twice as much sights in a city while traveling alone. At the end you will get so much more travel out of your time if you go solo.
---
8. Improve your organization skills!
After all those reasons how solo travel improves your travel planning, budget, time managment and travel experience, let´s move on to how solo travel will improve you. If you are not used to traveling alone, you may be scared of finding yourself alone in a foreign place where you don´t know anybody. However, traveling by yourself will enrich you with a lot of useful skills. You have to organize yourself. Nobody will help you to catch your next flight. Nobody will show you the way to the hotel. Except if you ask for help. I´m still overwhelmed how much help you get from completely strangers if you just ask for it.
If you are struggeling with navigation at home, travel solo. Yournavigation skillswill improving significantly when you are lost in a huge city without any wifi connection. You will learn massively. Solo Traveling teaches you more than any university can. Foreign languages, how to navigate, how to ask for help just with your hands, how to detect potential dangerous situations. And most important: Tolerance and open-mindedness. As once said: If you want to hate someone, whatever you do don´t get to know them. I have not visited any country yet which did live up to any prejudices or bad things I heard about it upfront.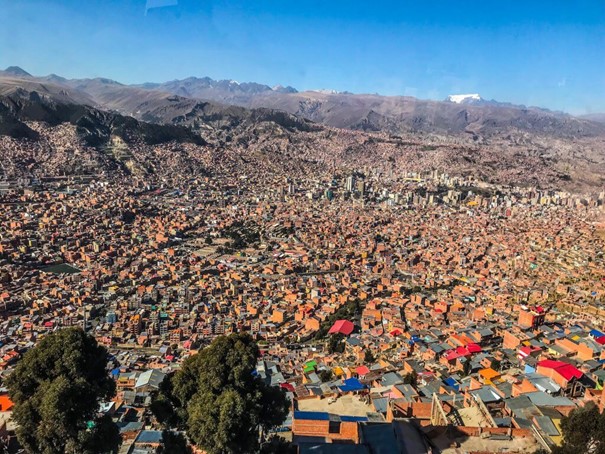 ---
9. Challenge yourself!
You will get lost. You will struggle. And you will survive those struggles. This is one of the best parts of Solo Travel: Not being the same Person you were before. You will not only improve your organization skills and develop tolerance for different cultures. You will also improve yourself. Getting lost and getting home safely. Managing dangerous situations by yourself and still getting home safely.
All those situations are going to help you realize how strong you can be and that you are able to overcome anything coming your way. Traveling solo will leave you with resilience. And it is a skill you can use in your every day life as well. Long story short: Don´t play it safe. Challenge yourself. If the challenge is going to the restaurant alone without feeling watched by everyone. Do it.
---
10. Get to know yourself!
Finally you will get to know yourself. Spending twentyfour hours a day with yourself, without anyone interrupting your thought process may be new to you. Actually this is the only way to truly get to know yourself. Who you are, what you want and who you want to be. This won´t happen in a day or a year. This is a life task. So better start with it now.
---
(Let´s face it, there are disadvantages to Solo Travel as well. But let´s save those for a separate blog post)