This post may contain affiliate links. This means if you click on the link and purchase the item, I will receive an affiliate commission at no extra cost to you. Affiliate links are marked with *. All opinions remain my own.
---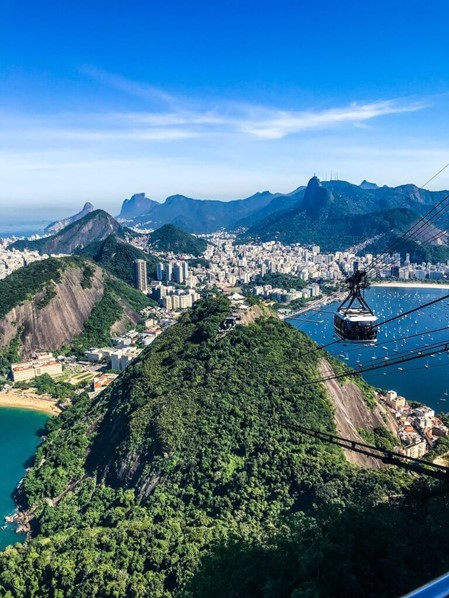 ---
Guidance on how to optimize costs, time and fun during travel planning
Do you like travel planning? Planning your next trip can be just as much fun as the trip itself. Especially if you are traveling solo. Why? Because you do not have any restrictions at all! You can go wherever yo want, whenever you want. This does not only save a lot of energy while planning your trip, it also gives you so much opportunities to make your next trip as affordable as possible.
Let´s get this mathematical:
---
Skyscanner + Booking* + Getyourguide* = Trip
This is the simple equation which saves me a lot of money while traveling and allows me to travel as much as possible without getting broke (actually my basic condition is to have at least as much money on my bank account at the end of the month as in the beginning…).
Looking at the package tours offered by numerous travel agencies is a good start to get inspirations for your next trip. But honestly, those offered trips are way too expansive and maintream. Don´t fall for those offers just to save some time. You should always plan a trip by yourself.
---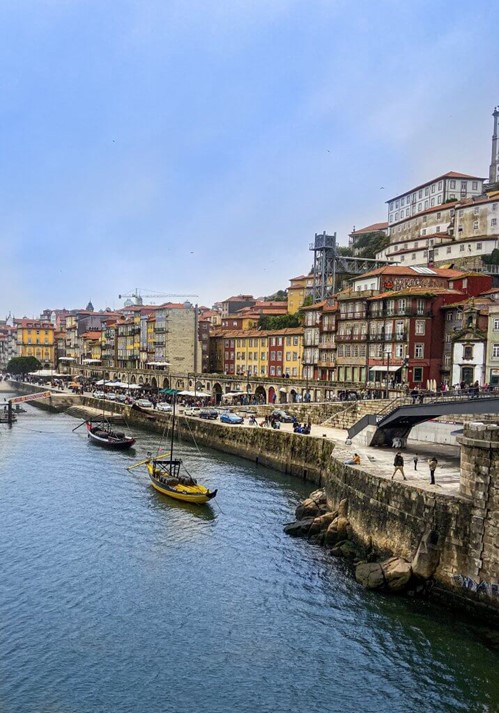 ---
First of all, because it is so much fun to plan your trip in advance. What is a good trip without the anticipation created during planning? And even if you don´t like to plan your trips or if you think you lack knowledge, it is still the perfect way to save money.
So how do I plan my trips? And why is it cheaper than with any travel agency? As mentioned it is especially useful while traveling alone without any restrictions. But this equation should be applicable for everyone. Also you should have a good bucket list of destinations you want to visit, the more the better. This is the foundation for your planning. Combining this bucket list with your spare time is your starting point.
---
1. Plane Watching:
You have your bucket list of destinations and your weeks of spare time to travel. What´s next? I realized the most inexpensive way to start is: Skyscanner and GoogleFlights.
Enter your airport (the closest and biggest airport close to where you live) and the time frame you want to spend abroad. Leave the destination blank! Click enter and see what it offers you (if may be useful to set some filters, i.e. budget, non-stop flights, departure time etc.).
You will get a list of all flight possibilies which fulfill your pre-selection. And you will get a good image, where the cheapest destinations are. Check your bucket list and pick one of the most inexpensive flights.
---
This may be your perfect roundtrip option.
You can go even further. Just select one-way flights. Check for the cheapest flight from your homebase to one of your favorite destinations on the initial day. Then check for a flight from a blank airport to your homebase on the last day. Are those locations close to each other? Is it possible to get from one point to another within the trip? If yes, this may be your perfect roundtrip option.
Let me give you an example of my East-Asia trip. It was on Christmas and New Years Eve. Flights to Asia were prohibitivly expensive. So I was looking for the cheapest flight to East-Asia and went for Singapur. However, the flight back was way too expansive. But there was a cheap flight back from Bangkok.
Checking the flights from Singapur to Bangkok I realized how inexpansive those flights inside of East-Asia were. So I included Indonesia, Vietnam and Cambodia into my trip starting in Singapur and ending in Bangkok. Combining all flights, the price was lower than just a round-trip ticket to/back from Singapur! And I was able to cover five countries within my two week trip. What a deal!
So my advice: Start your planning with one-way flights to/back from your destination. As soon as you have those fixed, plan everything in between.
---
The best opportunity to save money will be your accomodation. I´m a big fan of "booking.com"*, but if you prefer AirBnB or anything else, this will work as well. If you go for a travel agency, the accomodation is probably the variable which makes the trip as expensive as it is.
There are usually high-value hotelrooms included to avoid any complaints from customers and make the trip as memorable as possible. But there are so many small hotels, appartments or just private rooms out there which are inexpensive and often offer the possibilities to get in contact with locals as well.
---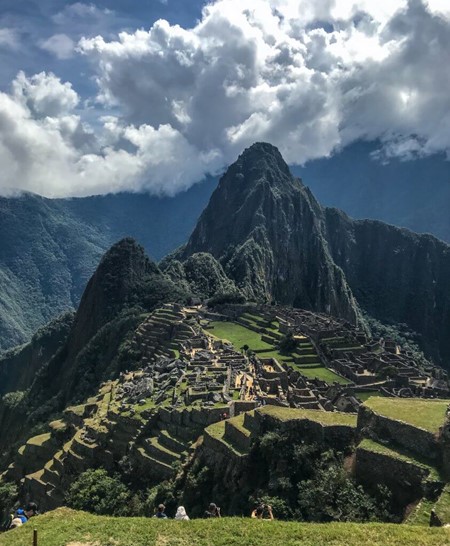 ---
The approach is the same as for GoogleFlights. Go to your prefered website, enter the location and dates you want to stay, fill out some filters (i.e. cancellation, wifi, breakfast option) and you will get a list of all rooms available. As I prefer booking.com*, after entering my preferred filters I usually click on the map icon. You will get a big map of your location with all available rooms (incl. prices).
This is actually more fun than it sounds.
This is a perfect way to optimize your trip. Consider how you will arrive at your destination. By plane? By train? How will you get to your accomodation? How much will it cost you (time, money, nerves)? Keep that in mind while you decide on an accomodation.
You will get so much information from the map. Is is close the city center? Are there any restaurants? Is is close to the beach? You don´t need to read any information provided on the accomodation details, most of it you already got from the map. Then choose like 4-5 preferred options and open all of them in separate tabs. You can compare prices, reviews and pictures. This is actually more fun than it sounds.
---
After you made the decision on your accomodation, make sure there is a cancellation policy included. It is always helpful to have the option to change your plan individually in a later stage without any costs.
---
3. Guide me
Now I have my flights and my accomodations. But where is the fun? That was usually the reason why I went for trips offered by travel agencies in the past. Especially if you are traveling alone and you don´t make new friends at every corner, it is helpful to have a full plan of adventures included in your trip.
---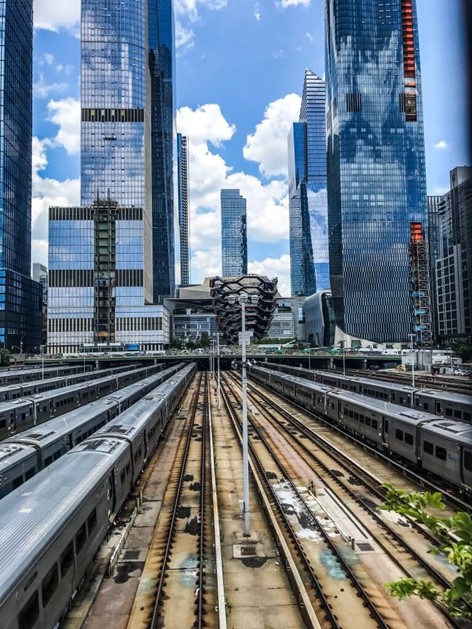 ---
All travel agencies offer them, there is usually a long list of place you will visit and tours you will do for each day of your trip in those travel agency advertisements. But let´s be honest. There are a lot of so called "advertisement tours" included.
You will get a bus ride to the legendary temple but on the way to the temple and on the way back you will stop at some other place as well. Places where you can buy some souvenirs or have a drink in the evening. Places which will help the travel agencies to make those trips a cheap as possible while still being profitable. I think you all know what I´m talking about.
You will get more out of your money
After having had some of these, you are just sick of it. But what is the alternative? Staying at home, lying at the beach, doing nothing at all? Fortunately in modern times there are a lot of trips offered online. My favorite website is "getyourguide.com"*. Here you can just enter your destination and the time frame (seems to be a pattern or something…) and you will get an overview of all trip option that day.
This is just a platform for external trip agencies to offer trips. But they are usually inexpensive, since there is a lot of competition and the costs to offer those are almost non-existent. You can pick your favorite trips* at your destination and avoid all the other stuff the travel agencies include to make their trip as mainstream as possible.
Don´t be fooled, there are still a lot of "advertisement tours" on these platforms. And you will still be dragged to some of those places as well. But at the end you decide which trip you do and you don´t have to follow any pre-patterned trip schedule made by travel agencies. And it is way more inexpensive that way. Well, let me put it like this: You will get more out of your money (…as I tend to do a lot more trips that way than I would do with those pre-patterned trip schedules….but YOLO).
---
Now you have:
Flights to your first destination, in between and back home (optimized on cost)
Accomodations* at each location (optimized on your preferences)
Tours* at each location (optimized on fun).
Which leaves you with only a few additional costs on transfers, food&beverages and of course souvenirs. Those can be very inexpensive as well, for example in East-Asia. I did spend less money on two weeks of accomodation, transfers and food than on my one-way airfare from Frankfurt to Singapur!
---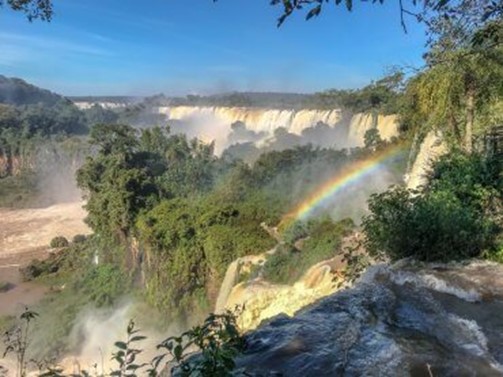 ---
Summing up all those costs there is a high likelihood that those are lower than the rate you would have paid with any travel agency on the same trip. And you will get the trip optimized at your preferences, not optimized on the travel agency profits.
Most important, you had a lot of fun planning and the anticipation on the trip will be enormous. Which means, when you´re back home, you will bring back home not only memories on your unique trip you did, but as well on the fun you had planning this trip. Maybe you had as much fun, that you will catch this notrious desease everyone is talking about: Notriphobia! (the fear of not having any trips planned)