(Still) A not so Netflix-like expat story
And we are back! For a turbulent Season 2 of Marcus in Budapest. Where did we end last season? Oh yeah, with a cliffhanger at year-end. So how did Emily decide? Did she stay in Paris, move to London or go back to Chicago? We still don't know, the third season of Emily in Paris has not aired yet.
And how did I decide? Well, let's start from the beginning…
Episode 11 – Of Tram Rides & Horse Races
One of my favorite activities in Budapest are tram rides. If I meet tourists here I always recommend them to buy a day ticket and just let themselves flow through the city. It is the best and cheapest way to explore all places, at least if you are not as crazy as I am and like to walk for 20 kilometers a day.
We start with Tram 2, the most scenic one. From Jaszai Mari ter all the way up to Ferencvaros and Budapest Park. A highlight reel of the city. Passing the Parliament building, the shoes at the Danube with a scenic view on the Fisherman Bastion and Palace, the Sabadszag hid and the Gellert hill. From district thirteen down to district nine (literally and figuratively). I could ride this line for days and I would never get sick of the views.
And the parallel line on the other side of the Danube is not less scenic. Crossing the Szabadsag hid with line 49, then changing to line 19 / 41. Here we ride along the Gellert hotel and Rudas bath to Batthyany ter with the beautiful churches and we pass down below Margit hid.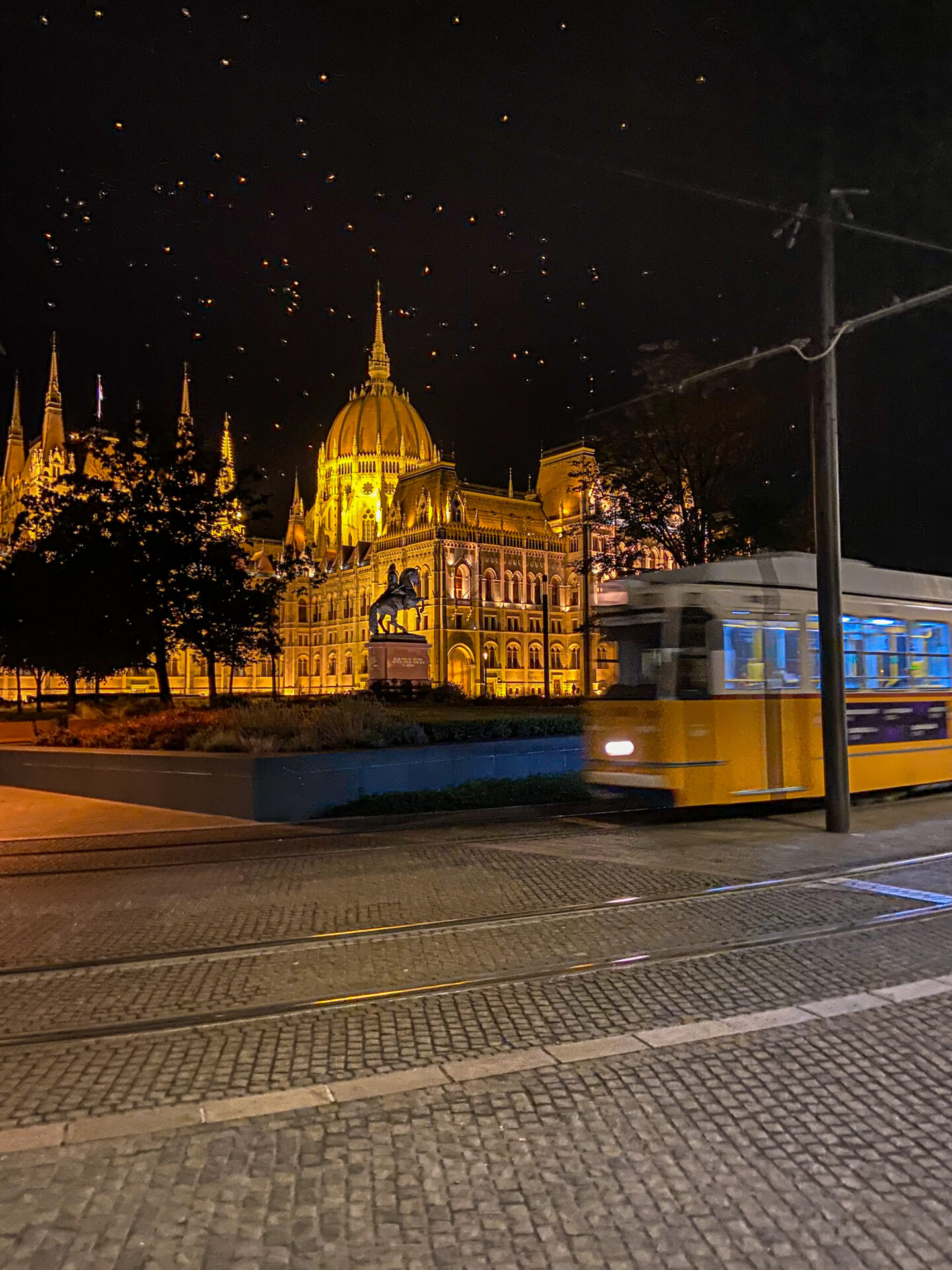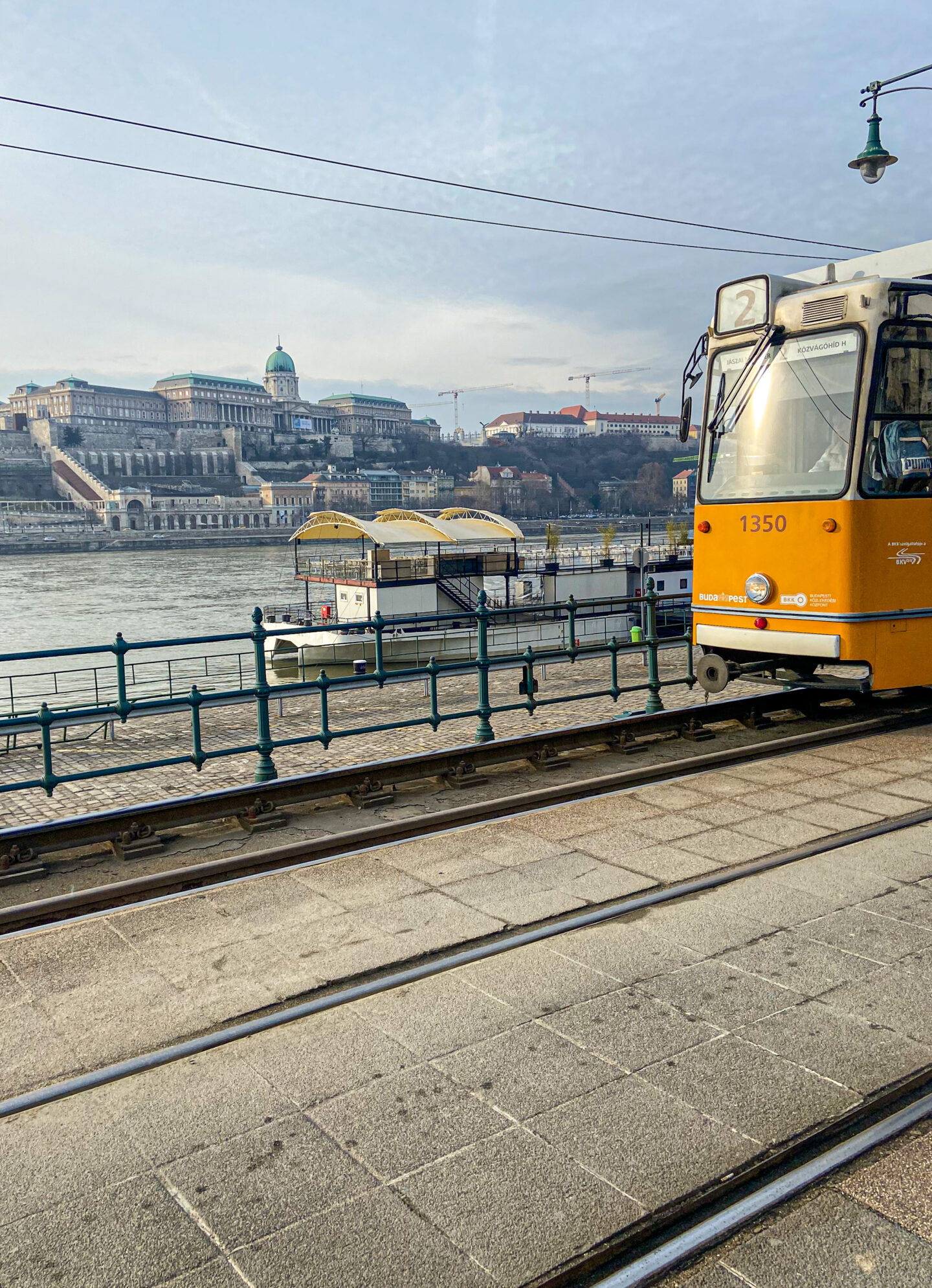 Next line is line 4 / 6. A perfect half circle through Pest connecting all important locations, with the circle ends crossing the Danube over the main bridges. The Margit hid & Sziget is a perfect stop for a hot summer day. A bit further at the Szent Kalman ter another stop for the Millenaris Park. One of my favorite spots on the Buda side. Modern setting, a little lake, terrace for lying in the sun, drinks at the Zsiraf with nice music. A perfect place to end the tram tour in the evening to watch the sunset.
But the last tram for today will be the first one – M 1. Actually it is a metro, but it has a bit of an underground tram feeling. Every metro station has the same look. It is not far below the ground, very similar to the metro in Manhattan. Starting at Vörösmarty ter and all the way up to Varosliget. For me it is always part of a perfect tram ride day.
A little bit outside in the outskirts of Pest lies a hidden treasure. A horse race circuit back from the old imperial days. It reminds us a bit of the old temples Angkor Wat in Cambodia. Large, not maintained buildings and nature took back parts of what was once the centrum of life.
"Look on my works, ye mighty, and despair! Nothing beside remains. Round the decay. Of that colossal wreck, boundless and bare. The lone and level sands stretch far away." Ozymandias
We visited this place during Season 1 for a greyhound race in icy temperatures. Now it was time to see the real horses in action. April. Decision days. Spring time. New beginnings. I expected warm temperatures in Budapest, but even mid of April it still felt like winter. The horse race was a perfect metaphor of the past couple years. I won big at the first race, but then my lucky streak stopped. And at the end I had nothing left. But at least I had fun. And great company.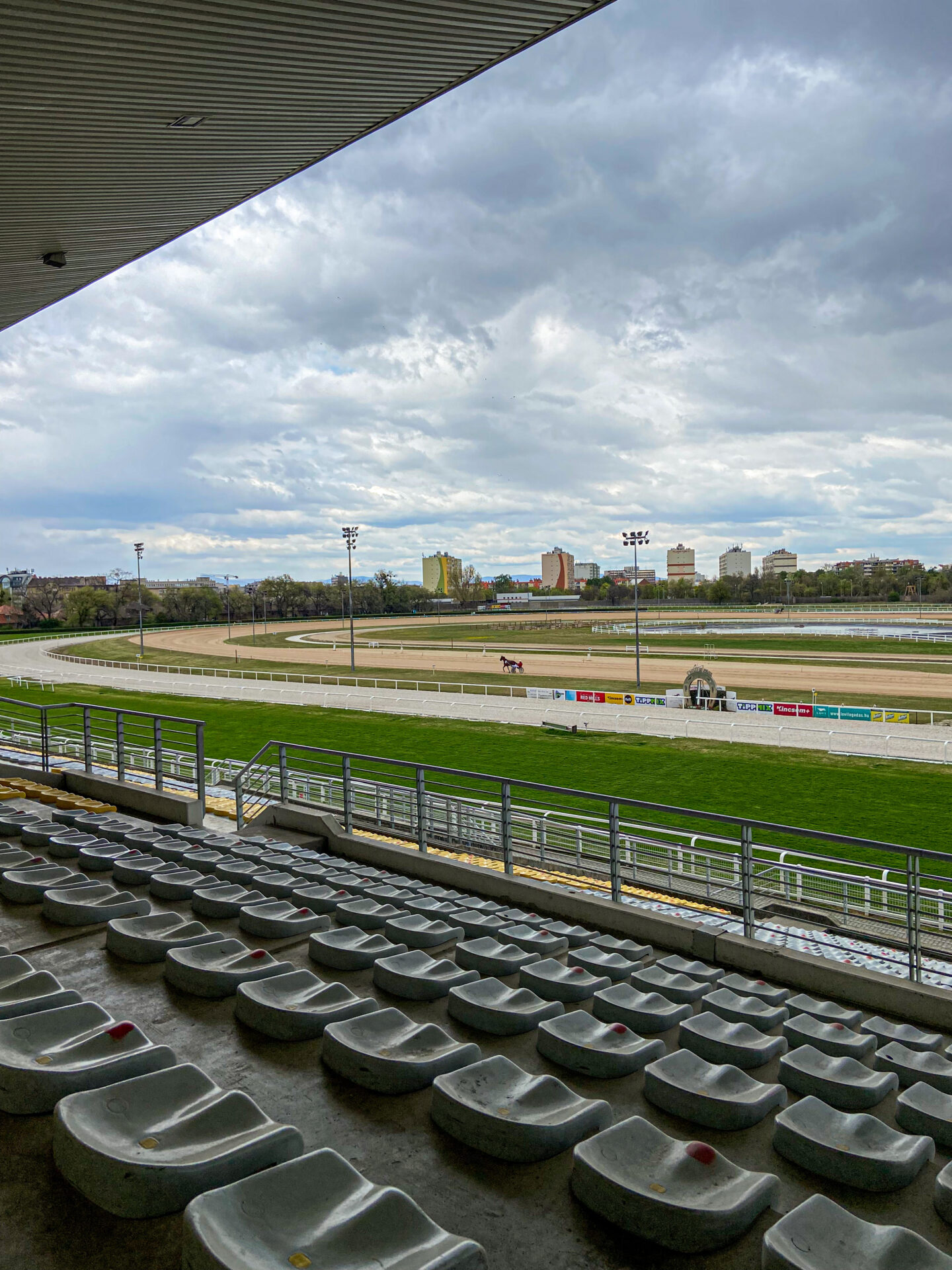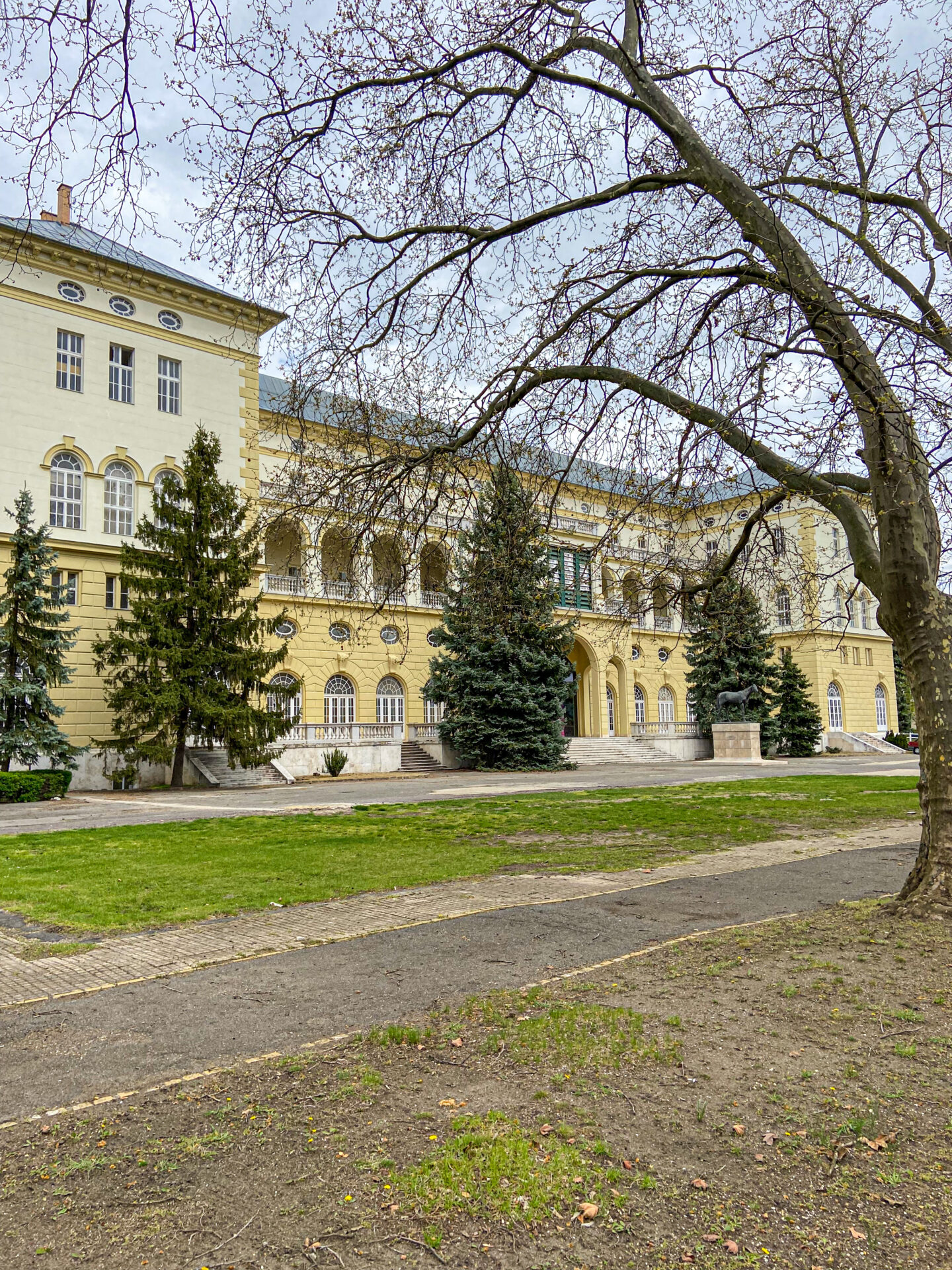 Afterwards I even learned a few secrets which should have better stayed secrets back then. But you know what we say in Germany: Das Leben ist kein Ponyhof (which translates loosely into: Life is no circus of tiny horses and unicorns).
Episode 12 – Asa in Budapest: Reloaded
Time for a visit back home. National holidays in Hungary. Combined with a few days of old PTO from Season 1. And we get two weeks of Black Forest and seeing my Asa. Flights were still cheap back in March, so I could fly back for the price of a Caipirinha. And dream a little bit of Brazil at the airport as well. Back home, back to reality, there was still snow left in the mountains from past winter days.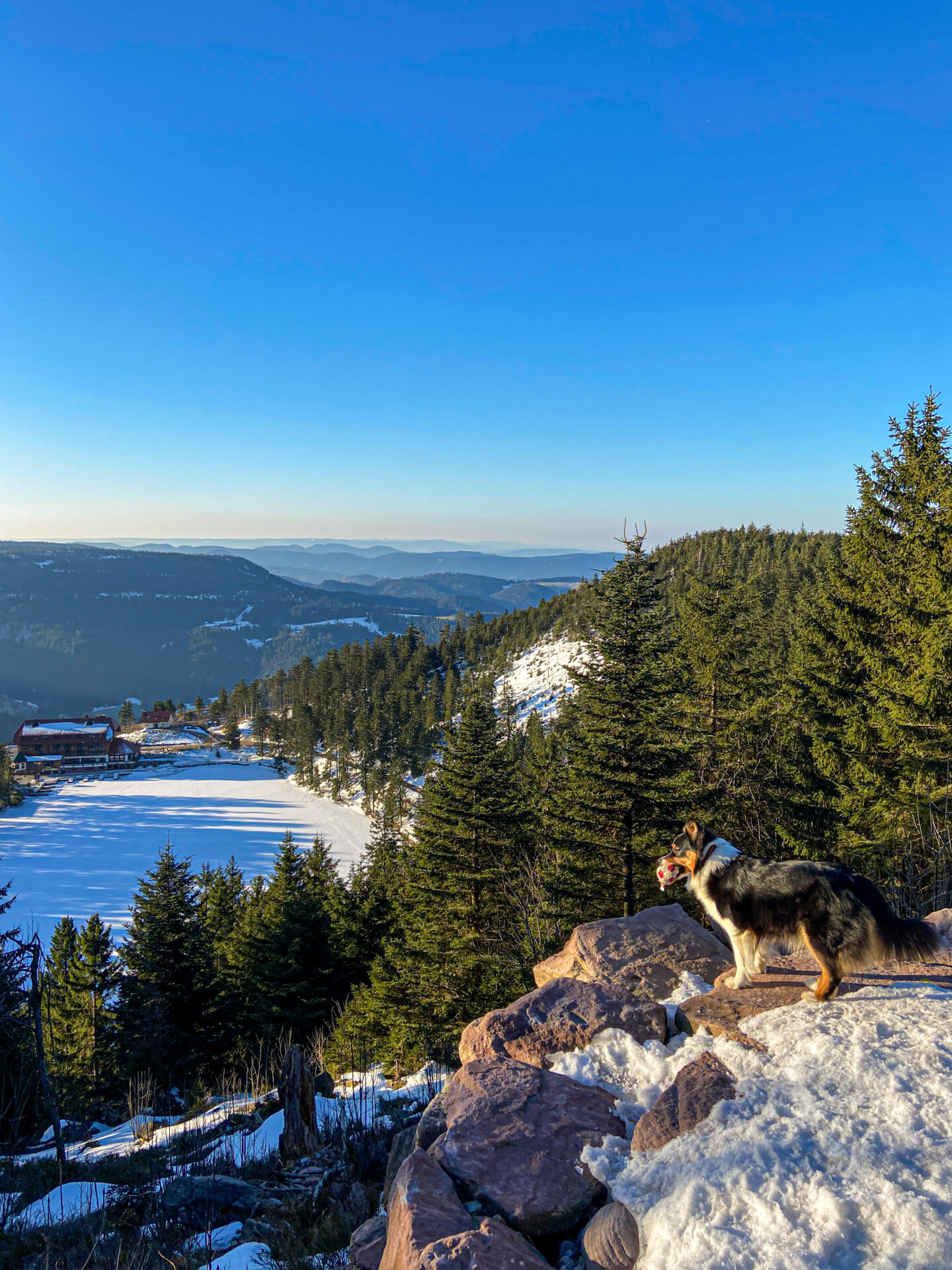 Some days were springy and warm though, so I could get back into cycling. I had to start training, big cycling events are on the horizon. I like cycling. I can go for hours, even a day. Just me, my bike and my thoughts. Something which I miss a lot during my time in Budapest. The city is becoming more and more bike friendly, and there are some smaller hills around the city to cycle to. But nothing compared to the scenery at home or in the alps.
So unfortunately cycling in Hungary got boring very quickly and I lost my motivation after a couple of rides. But at least I did a nice trip up to Normafa, the roads were steeper than I thought. The views up there are definitely a must do during a Budapest visit. And then it was time for the second season of Asa in Budapest. After she survived the long car ride, I was finally able to take her to all the remaining sights which she missed last year. She still loves the city and want to come back one day.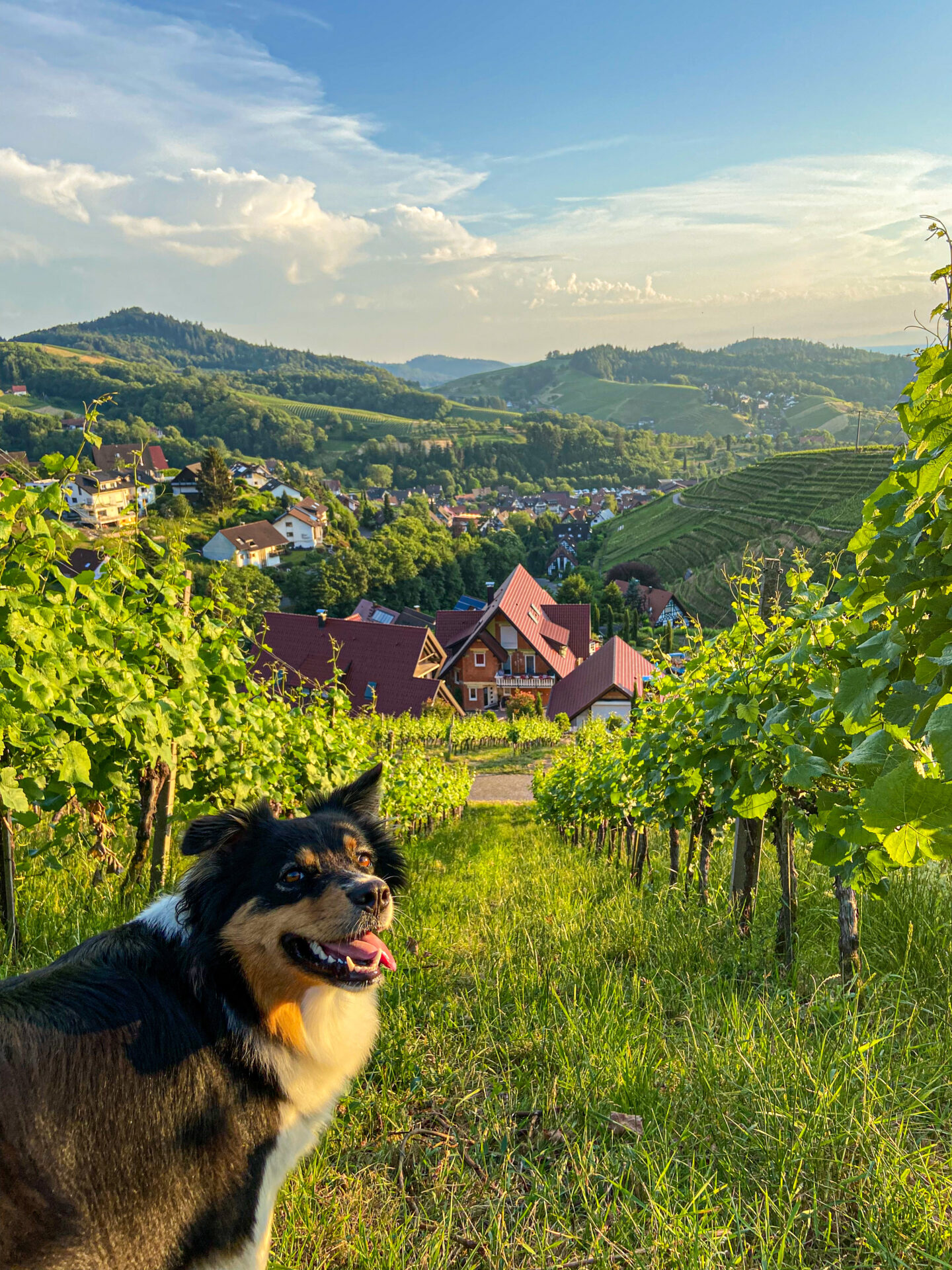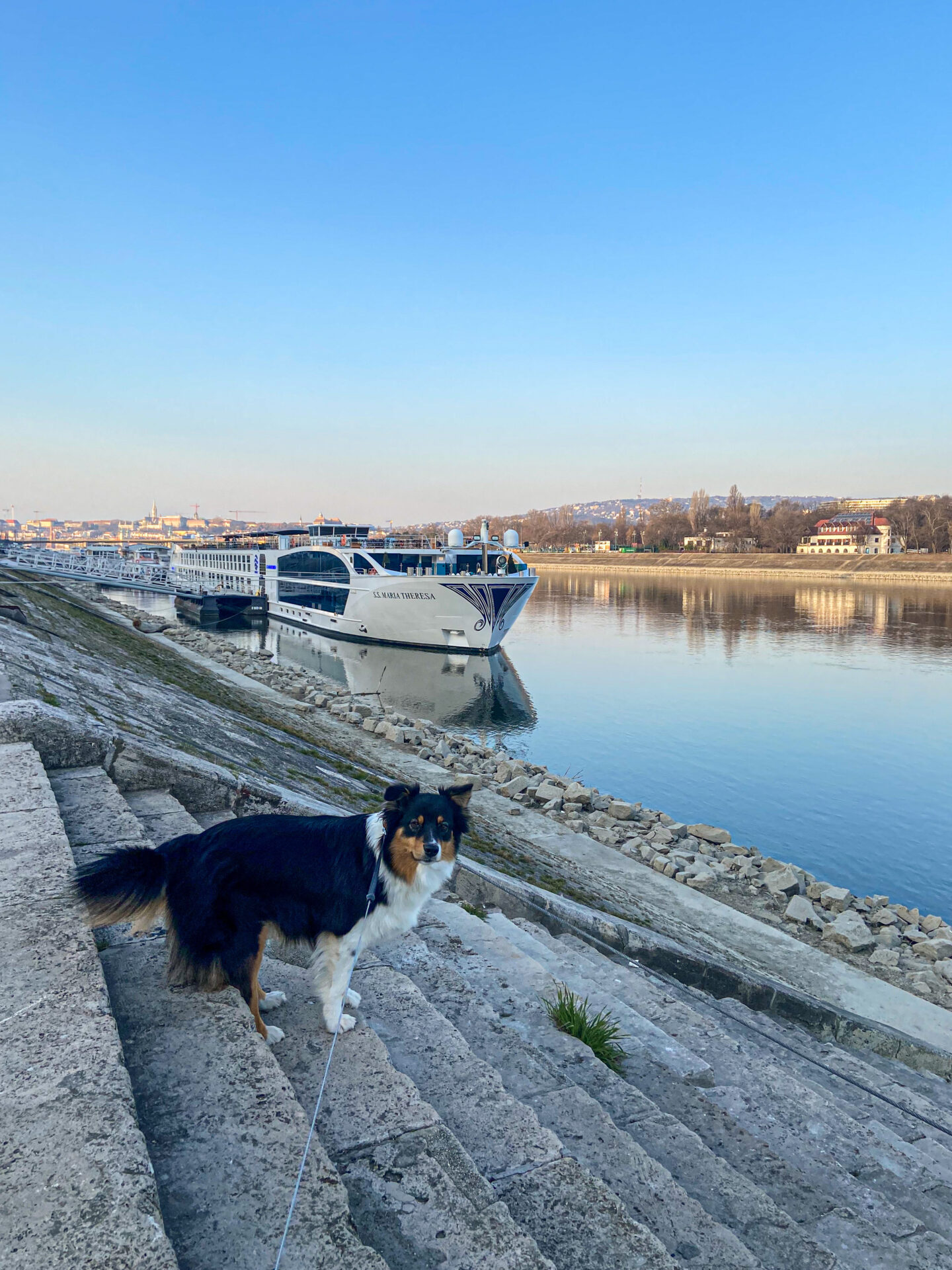 During the 2nd season I was thinking about adopting a second dog. Either from the shelter or from Asas Aussie breeder. I even got into the group, watched the birth of my potential new puppy and chose a name for her (Morzsi aka Krümel). A perfect blue merle with grey eyes and freckles. But at the end I had to make a decision which was best for me and the puppy. In the current situation it would not be a good decision to have a second dog. And Asa might get jealous. I'm sure I made a decision which is in the interest of everyone.
Episode 13 – Of Cherry Blossoms & Tulip Fields
Spring. The season of new beginnings. Cherry blossom has been on my bucket list for a long time. In the early days of 2020 I planned to visit Japan for Cherry Blossom Season in March/April. But then we all know what happened. A friend of mine wrote these beautiful words which perfectly reflect my own situation. I will leave them here:
"Cherry Blossoms. The start of something new. New beginnings. Hopeful outlooks. In March 2020 my trip to Japan got cancelled. A trip that was meant to take me to see Cherry Blossoms. The very first thing of very many things that caused sadness and heart ache. It was the start of a very hard two years for the world.
In March 2022, on the very first sunny and warmish day, after a very long and very hard winter, I went for a walk. And in a place that had forcefully turned from just a place to live, into a home. During this era of uncertainty I was surrounded by cherry blossoms. And it felt surreal. And beautiful. And just right.
Cherry blossom helped me make sense of the good in the bad. The bad in the good. The Ying and Yang of life. For each beginning there is an end. And for each end there too comes a new beginning." @adventures.of.khaya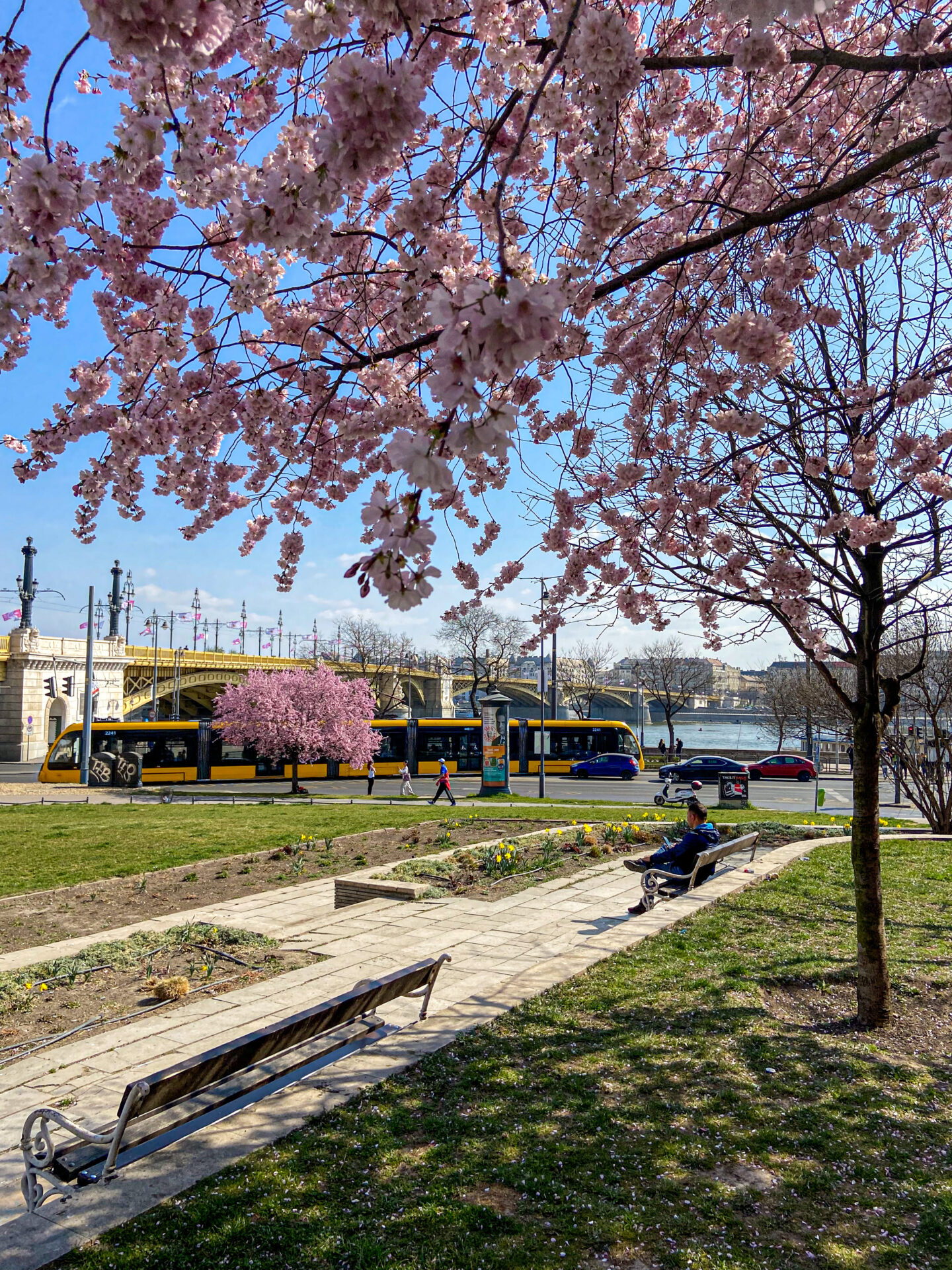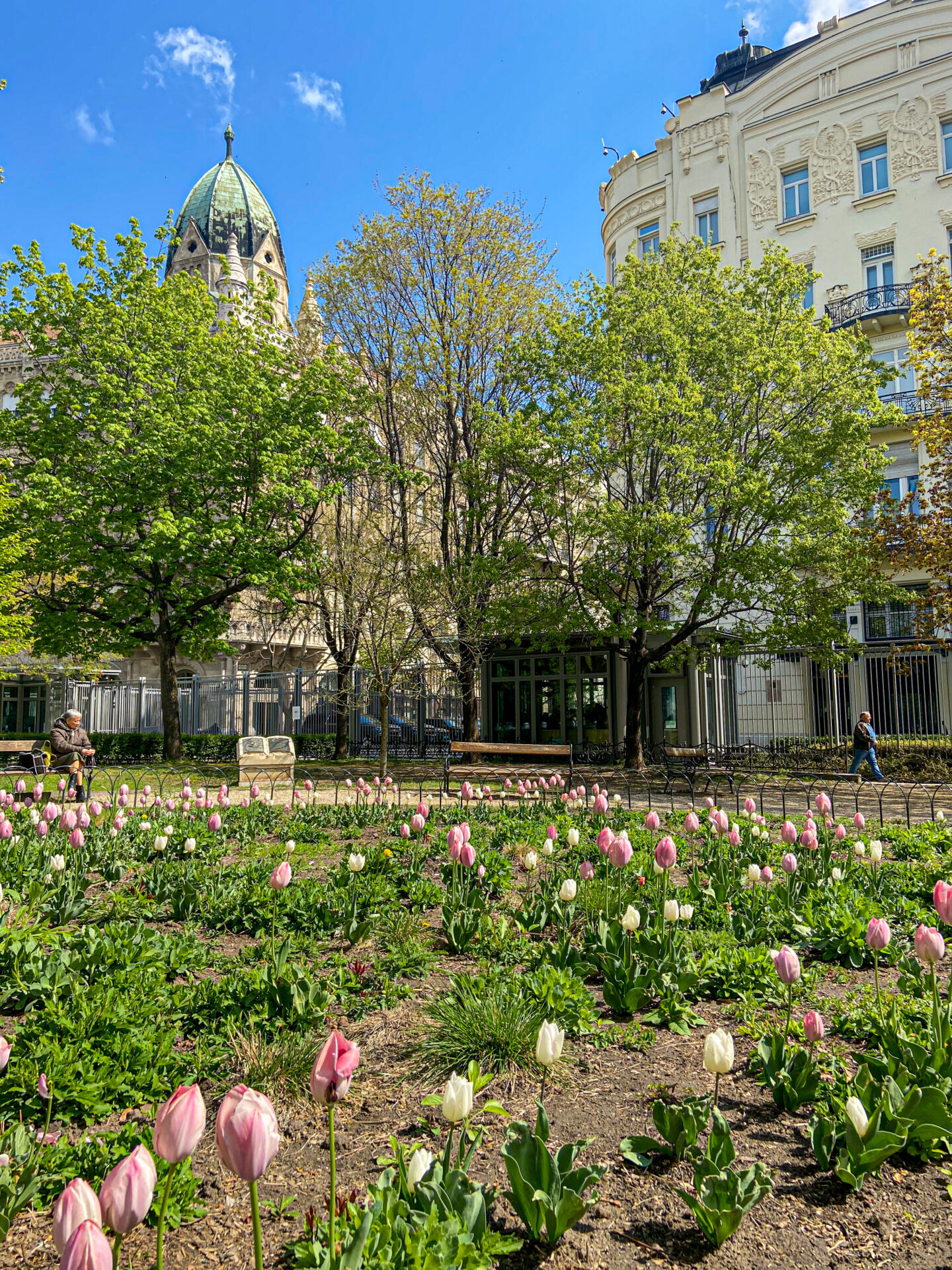 I was very lucky with the weather. There were not too many sunny and warm days during the blossom, but most of them fell on the weekend. And I collected many of the iconic cherry tree places in Budapest. At the Buda palace, the Gellert Hill, in front of Margit hid and on Margit Sziget. I even found some surprise blossoms at Poszonyi utca and Szent Istvan park. And I spotted a field of tulips in the government district – on April 3. The epicenter of endings and new beginnings.
Episode 14 – Ultra Balaton et Grande Partenza
Cycling around the Balaton. I put that on my bucket list when I moved to Hungary. And then, before Christmas, I received an email about the Ultrabalaton. Some crazy people are running around the Balaton. On their own. Some a little less crazy people do it in teams. And they need cycling support. Well, I won't get a better chance to tick this off my bucket list than a professionally supported sport event. And the company pays for it. Of course I join. Six months in advance. I had more than enough time to prepare. And then again, I did not prepare at all. But hey, it is just 216 kilometers. I did 325 once. Easy!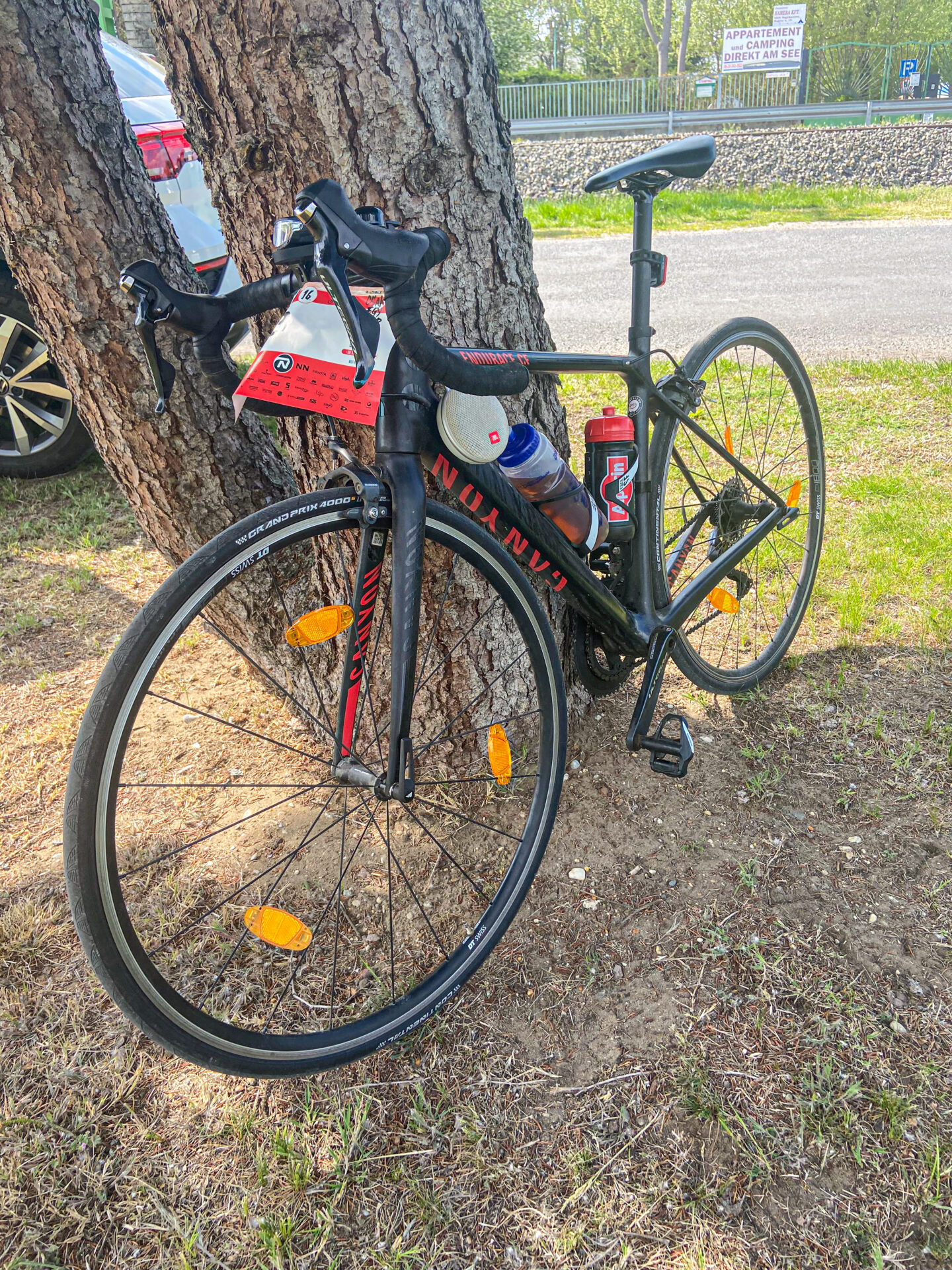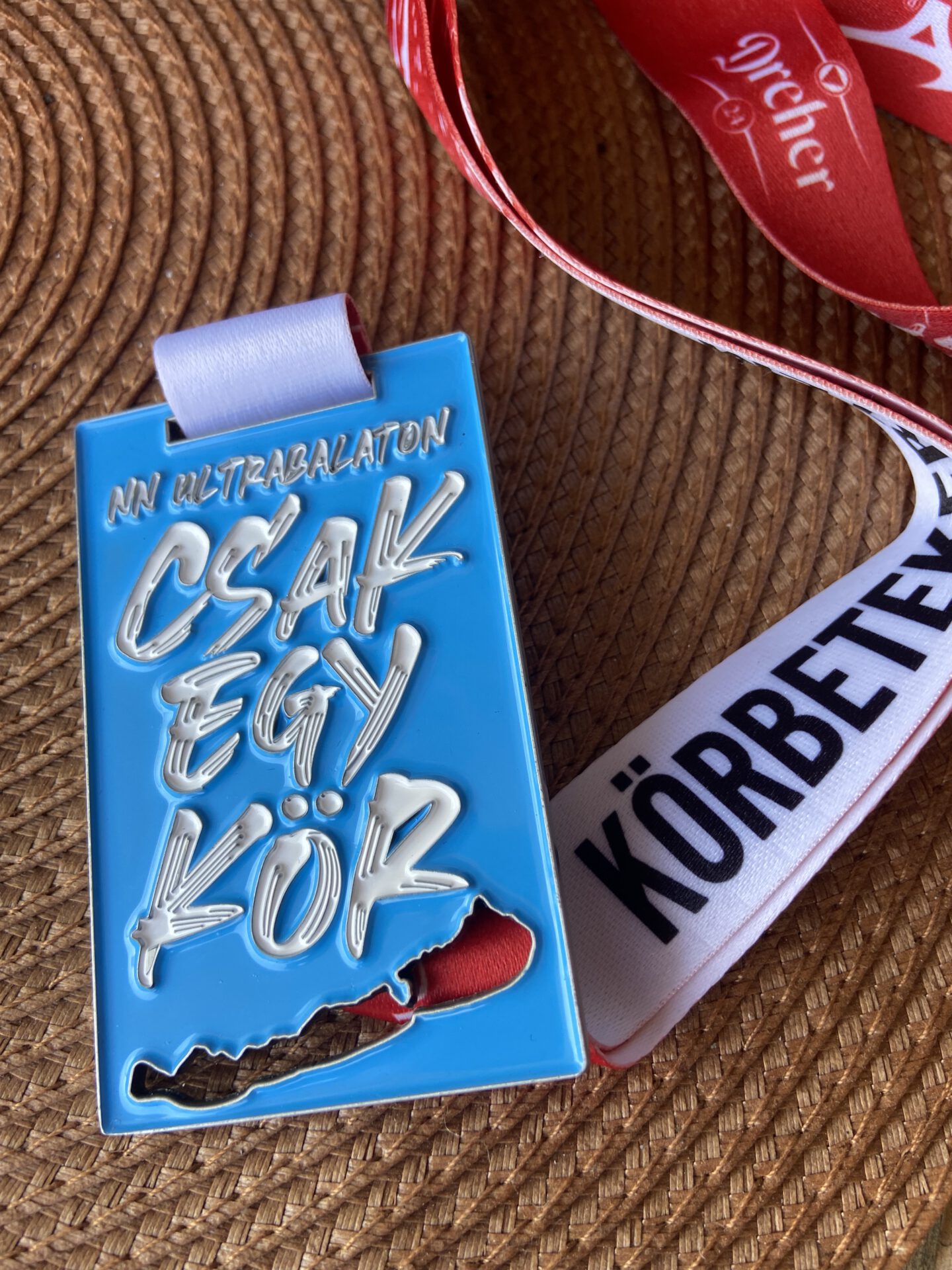 Well I did not consider that it is a running event. So the pace is very slow. And it takes around 20 hours to do the full circle. Starting at 6am in the morning, riding through pitch black darkness after 14 hours on the bike and arriving at 2am in the morning on the other day. Crazy shit. I loved it. And I survived without a flat tire or technical issues.
Thanks to the best colleagues ever I also had some emotional support on the way and got some extra food & drinks during the day. Our team arrived way ahead of the planned time. It was a huge success. Front page news on the company site. An event I will remember for a while.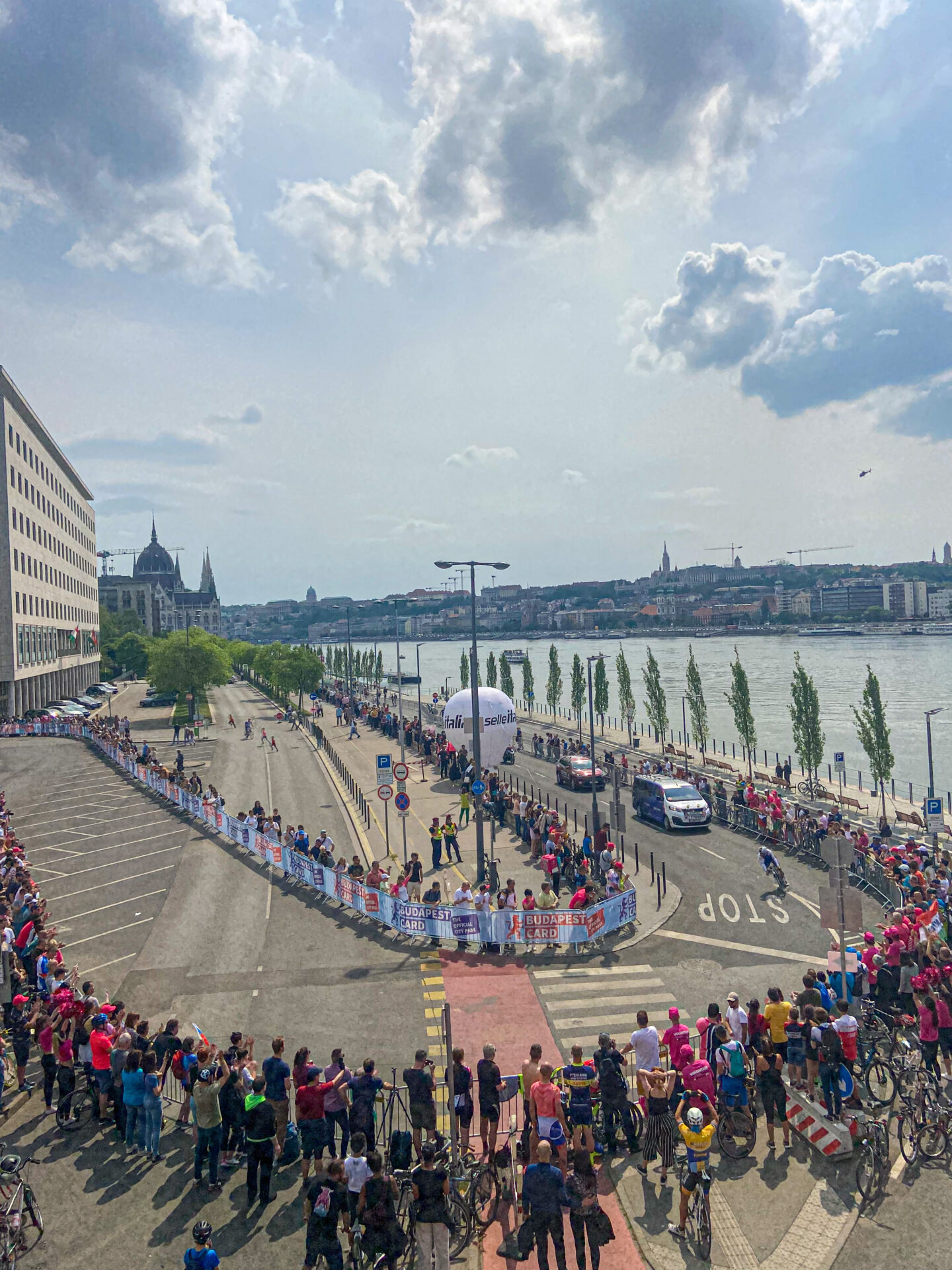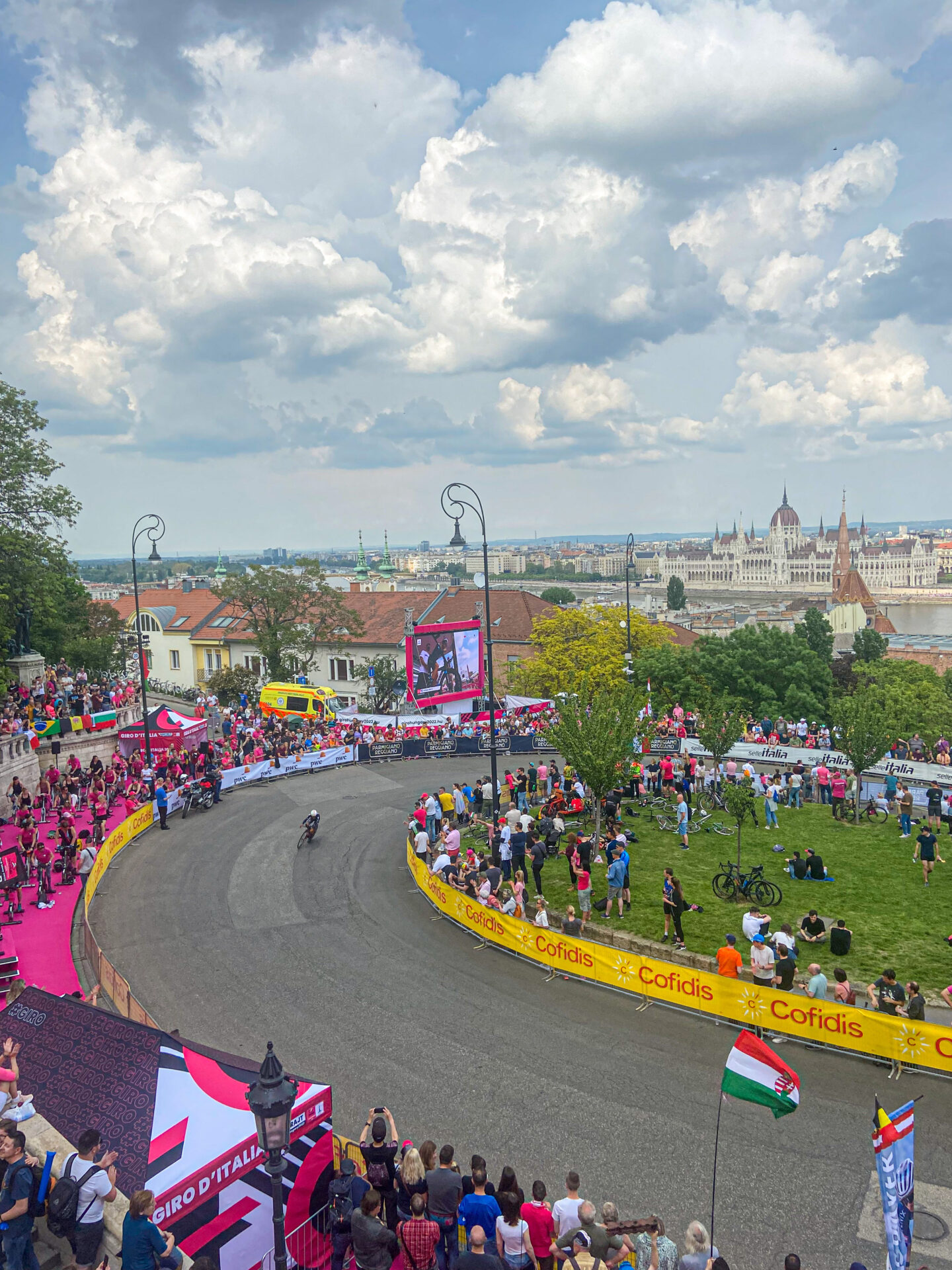 And then there was another event I will remember for a long time. The Grande Partenza of the Giro d Italia. Originally planned for 2020, but then COVID came. It was another one of the cancelled trips in spring of 2020, when the madness started. And now it was finally here. In Budapest. Grand Depart at the Hero Square. Time Trial up to the Fisherman Bastion. Thousands of spectators. Without masks. A perfect ending to COVID and a closing cycle of a traumatic two years for me.
Episode 15 – Of Bakeries & Coffee Shops
I love everything which is related to coffee and bread. I could only eat food from bakeries and coffee shops for weeks and I would not get bored of it. Budapest definitely has an amazing scene of coffee places. I already mentioned my favorite places in Poszonyi utca during season 1 (Marcus in Budapest Season 1). Now it is time to extend the list of recommendations.
Best 10 Bakeries and Cafes
Harom Tarka Mascka – one of my favorite bakeries in Poszonyi utca, but also a small café. Just next to Szent Istvan Park. It has amazing bread and cakes. I also recommend the croissants.
JM6 – Already played a role in Season 1 at the Poszonyi walk. But I have to mention it again.
La Donuteria – My guilty pleasue. The setting is so picturesque and the donuts are screaming of colors and sugar. Located in Raday utca, lucky it is far away from my flat. Otherwise I would have gained many more kilograms. But those Donuts are the best ever.
VAJ – I never was at this place. But I heard good reviews about it. Try it and let me know if it is really that good.
Cosy Café – Hidden gem north of Terez krt. It is less touristy because of the location. And maybe that is why it has one of the most affordable brunch options in town.
Cirkusz – Classic brunch place in the jewish district. Very touristic area, so the prices are more than expensive.
Cinnamon – Another brunch location. This one is on the Buda side.
Szimply – And one more brunch location. In the center of Budapest
Spatula – On the Buda side, but in Obuda. I like the style of the location
Dorado – In the jewish district, but a bit hidden. It took me some tries to find the entrance. But I saw a lot of Instagram stories on this one, and it did not disappoint.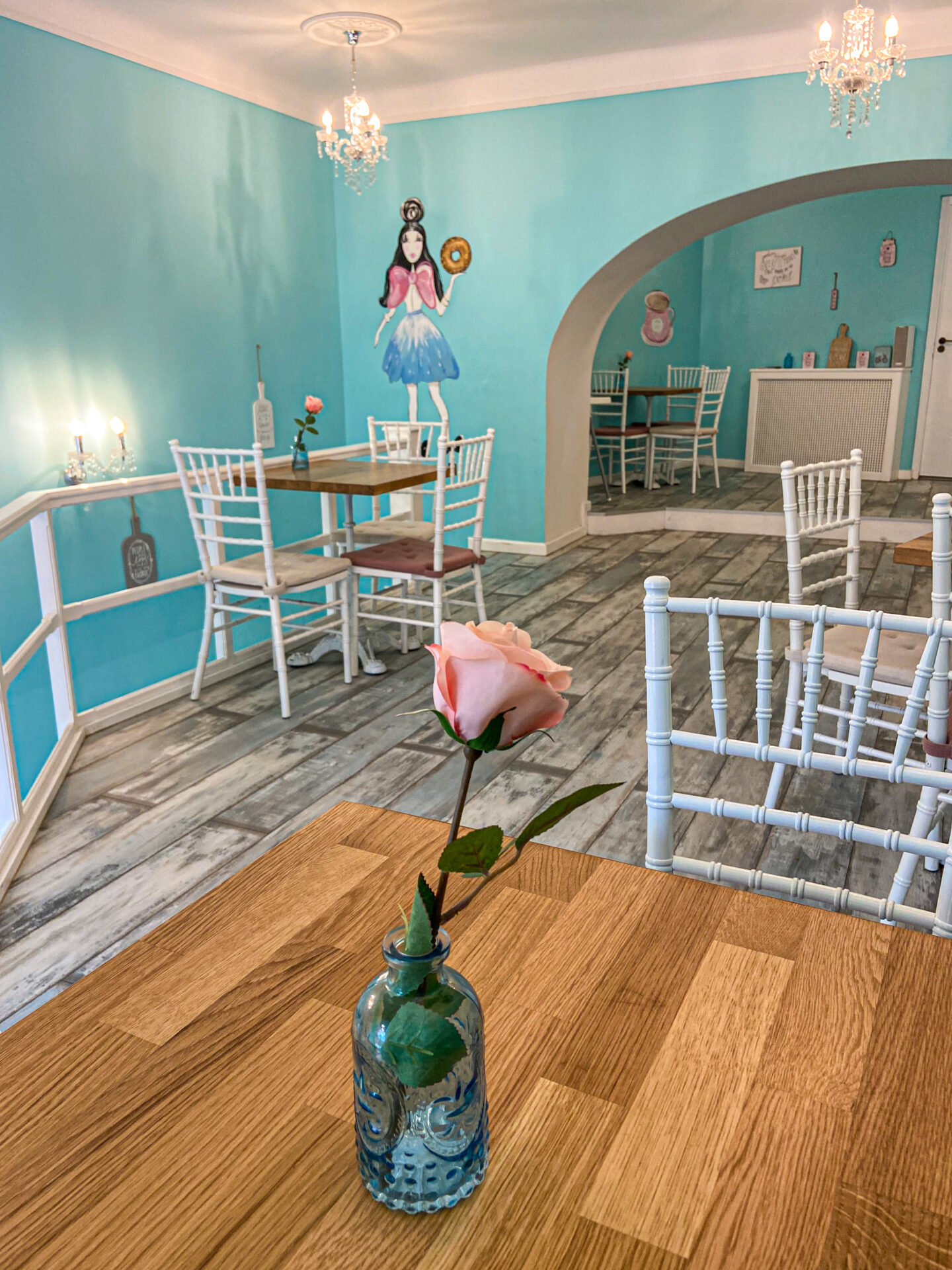 After twelve months of eating my way through the city I am done with the foodie bucket list. I guess it is time to move on to new food adventures and a different kind of coffee shop atmosphere. Can you already smell the scent of fresh products on the streets?
Episode 16 – Festival Season
It was supposed to be an epic Festival Season. The first one after COVID. Volt, Balaton Sound and the almighty Sziget. But as we all had to learn the hard way, the world is not a wish-granting factory. Unfortunately, I had to cancel most of my plans (we will not spoiler the reason for it). But at least I made it to Budapest Park again.
I started to fall in love with the Hungarian language and music. When studying Hungarian, I also listen a lot to their music. To me it still sounds like a weird mix of Italian and Turkish. It has that Mediterranean flair, combined with this unique ö/ü pronunciations. Dszudlo (aka Jude Law) became one of my favorite acts. And of course I had to attend his concert here in Hungary. And while I did not make it to the Volt, I could at least see him live in Budapest Park.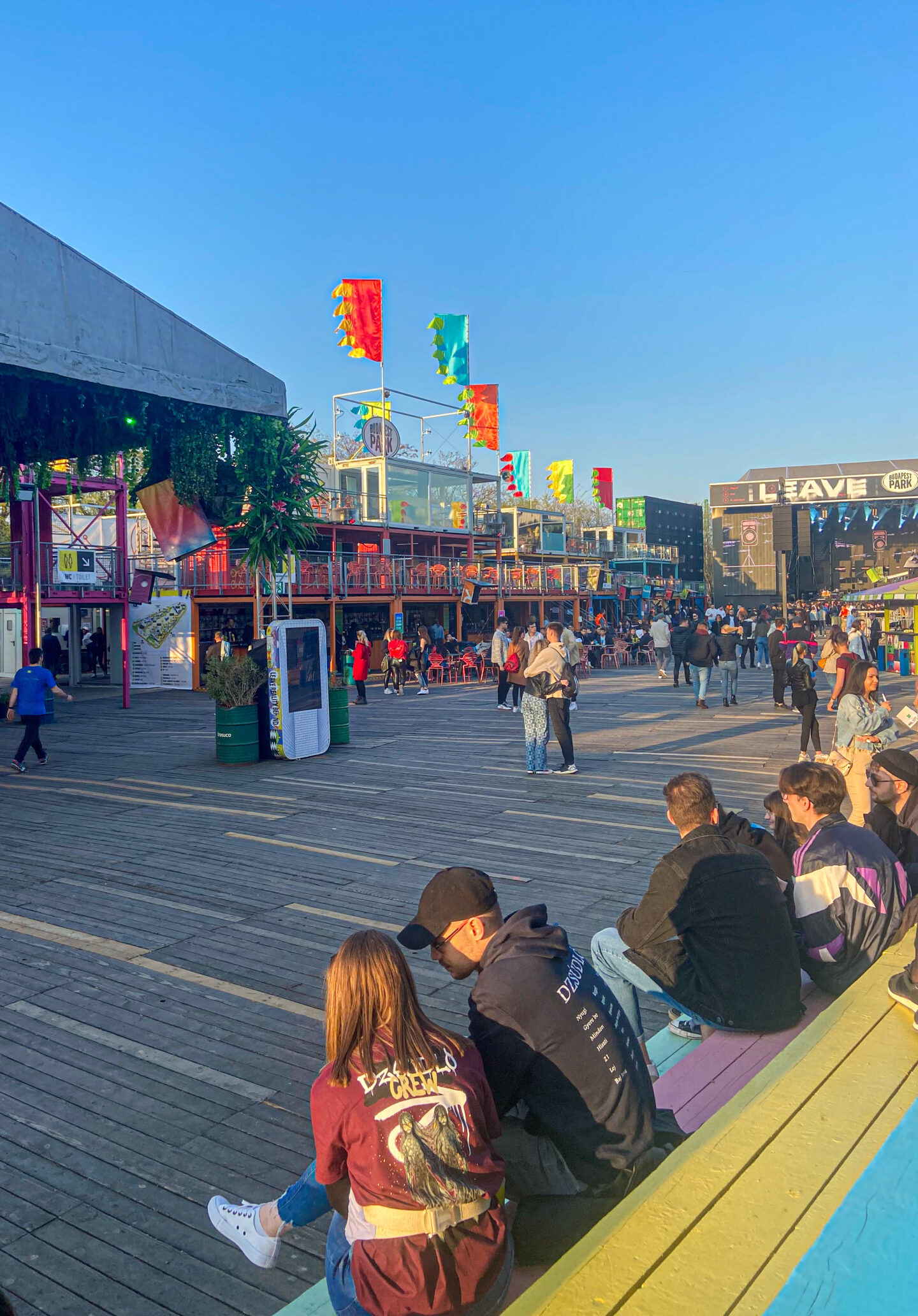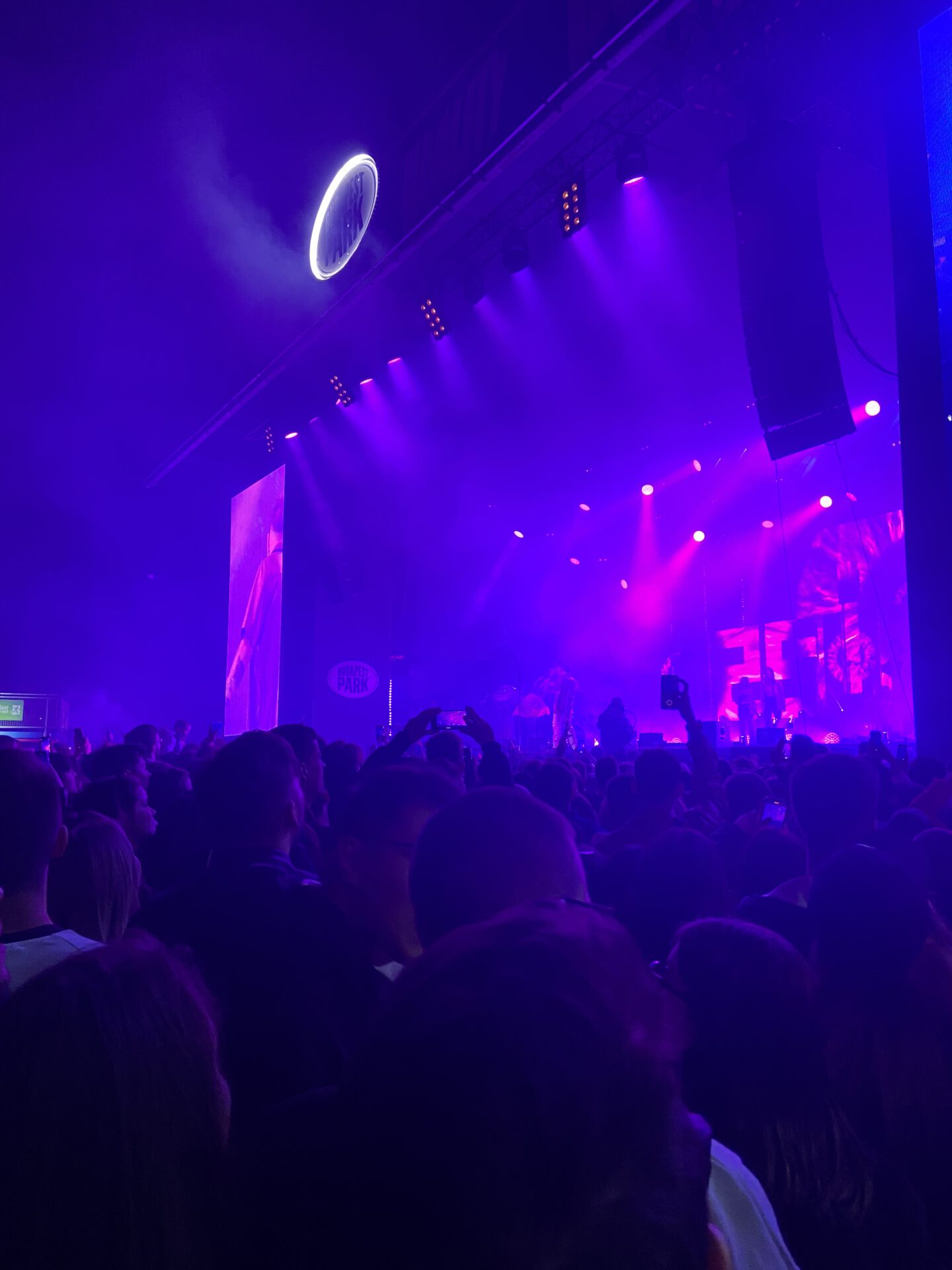 Justin Bieber was supposed to be a main act at Sziget this year. But again, not everything in life goes as planned. He got some kind of fancy rash (no, not the monkey pox…) and had to cancel the Sziget. There were other main acts which I had on my list as well. So maybe I should go just for one day, instead of two? I heard the prices are horrible. After giving it long and considerable thought, I decided to skip the Sziget. I'm sure one day I will make it there. Maybe it was just not the right year for it. And there are other big festivals across the globe which could step in. Tomorrowland? Burning Man? Coachella? No spoilers please.
Episode 17 – Of Holidays in Unprecedented Times
Holidays during COVID did lose its magic. Flying for hours with a mask, all the vaccination requirements and then when finally reaching the destination not knowing if you will make it back safe and in time. After the past two years of restrictions, everyone is on a travel hangover. So most destinations are overcrowded and overpriced. Chaos at the airports. Maybe it would be best for everyone to go back to the time when travel was not allowed at all.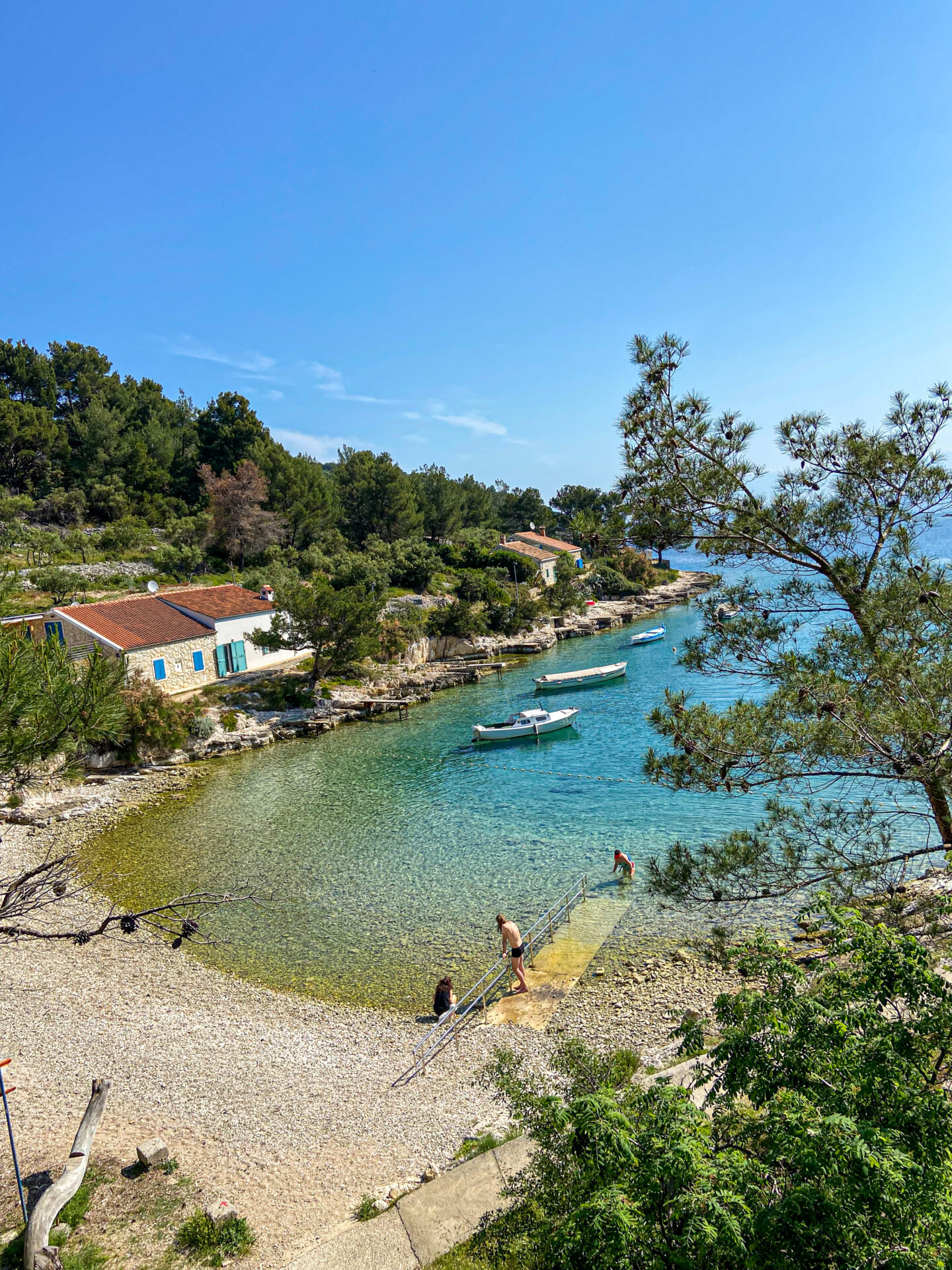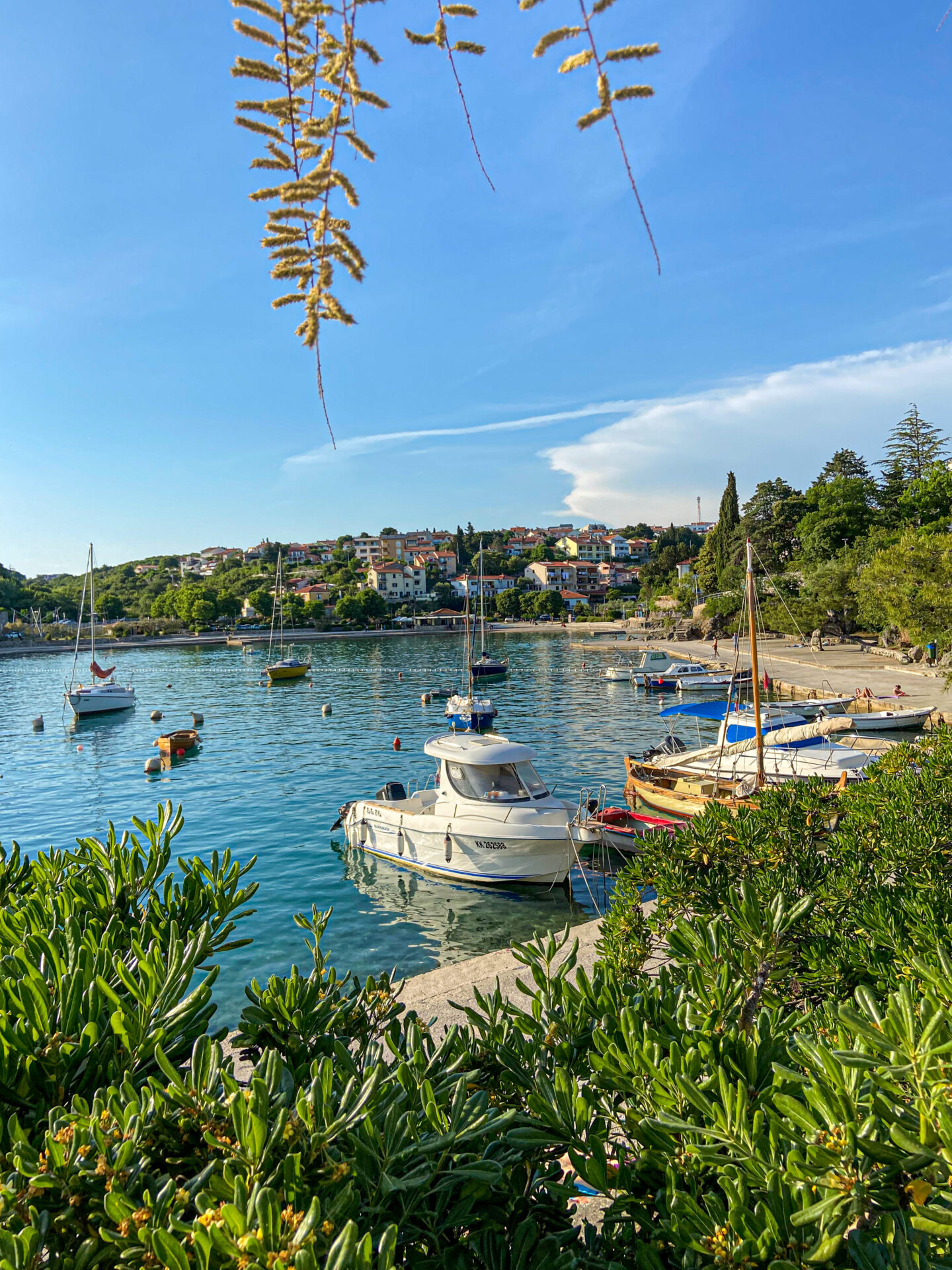 Anyway, I had to do a little bit of traveling as well. While I'm here in Hungary and close to so many great travel destinations. I already visited most parts of Hungary, Transilvania and Slovenia during Season 1. I had two more destinations on my list: Croatia and Slovakia. While I did not make it to Slovakia, at least I could spend a long weekend in Croatia.
Four days. Road tripping down to the Island of Krk on Saturday, and back by Tuesday evening. I started with Plitvice Lakes. That one has been on my list for years. I saw almost every place alongside the Croatian coast (Croatia – Along the Adriatic Highway) and the Krka national park. But never made it to Plitvice. Now was the time. After a lot of slow walking behind tourist groups I could finally enjoy the turquoise lakes and waterfalls. And then I was back in my car to drive down to Krk island.
From here I took the car ferry to Cres and Mali Losinj. Where I found the two most beautiful and quiet beaches ever. Down a narrow one way street I arrived at this hidden bay. More boats than people on the beach. It has the feeling of Algavre or Greek Islands. My favorite place on earth. I also explored a bit more of Krk island and city. Actually, the city of Krk was a huge surprise. With beautiful beaches, affordable cocktail bars, hundreds of sailing ships in front of a picturesque old town. The sunsets are amazing too. Koralj Beach – My favorite place now on Krk island.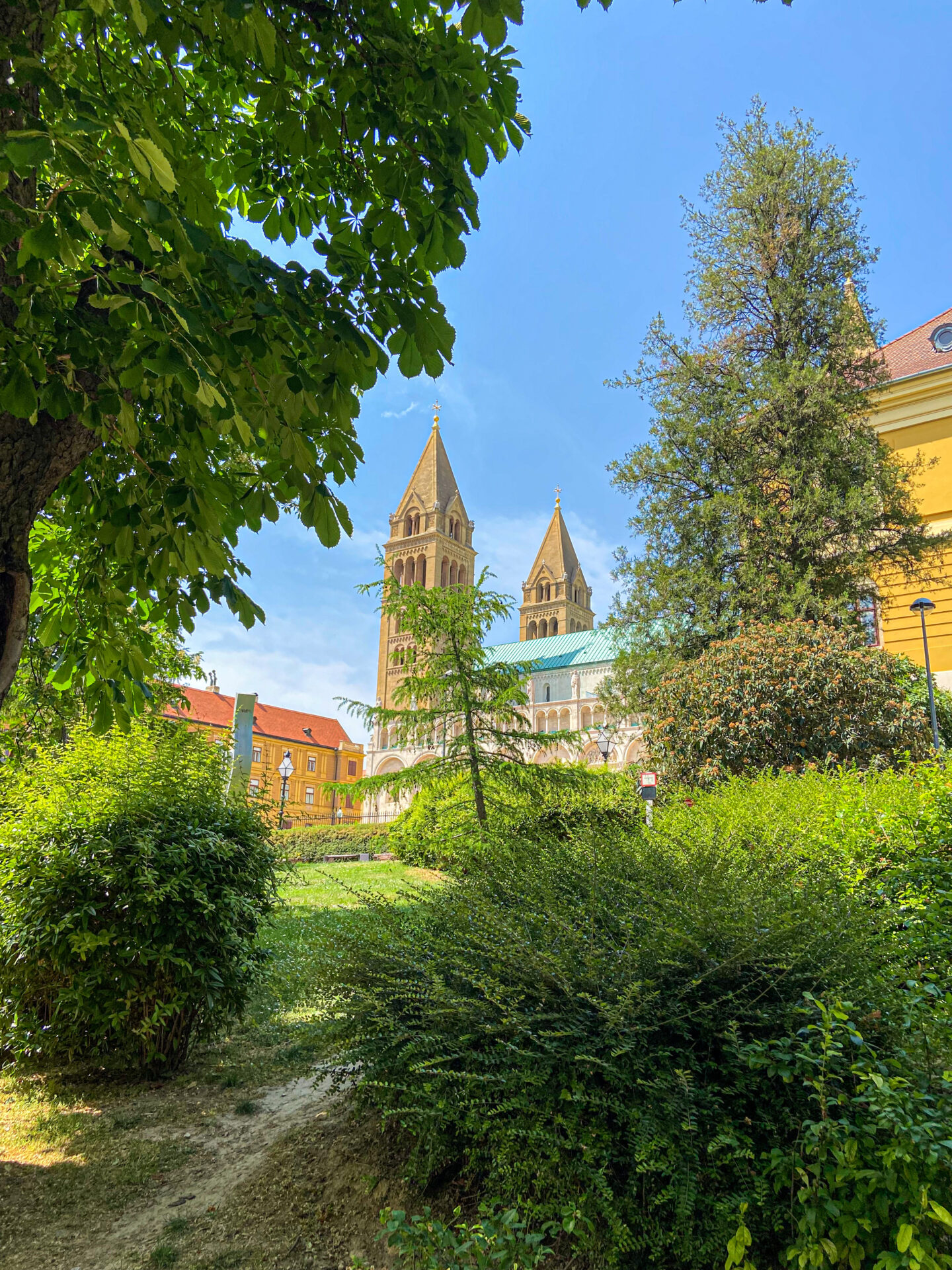 Then it was time to go back to Budapest. With brief stops in Zagreb and Pécs. While Zagreb did not live up to my expectations, Pécs definitely was a highlight. I did not see anything outside of the city center, but this was enough to fall in love with it. It is in a competition now with Szeged on my favorite city in Southern Hungary.
Back to Work Work Work…
Episode 18 – The Fault in our Universe
Now it is time to reveal our cliffhanger and the madness of the past months. Where did we end Season 1? At Margit hid and the decision to go with a new offer. Well, I decided to turn it down. The end.
Or maybe not the end. This is where it starts to get complex and mysterious. Let's do a recap and see how close I come to the truth. The variables at play are locations and positions. The Game Triangle: Budapest, Amsterdam, Los Angeles. Before I made the decision on the other offer I decided to talk to my manager. And I got some hints which kept me from accepting the offer. Because there may be another position in the US. Well, I knew of this since last September, so no big surprise. But I played dumb to see how long it will take until someone tells me about it. I am still waiting.
Mentioning the offer was not a good idea at all and resulted in other colleagues getting asked about the position before me. It's interesting how these secrets can be reconstructed in an exact order, just by studying encoded outlook calendar meetings between different persons. But the final confirmation on the secret I got after the horse race in April.
In our culture privacy is often confused with secrecy. Open, honest, truth-telling individuals value privacy. Keeping secrets is usually about power, about hiding and concealing information. — Bell Hooks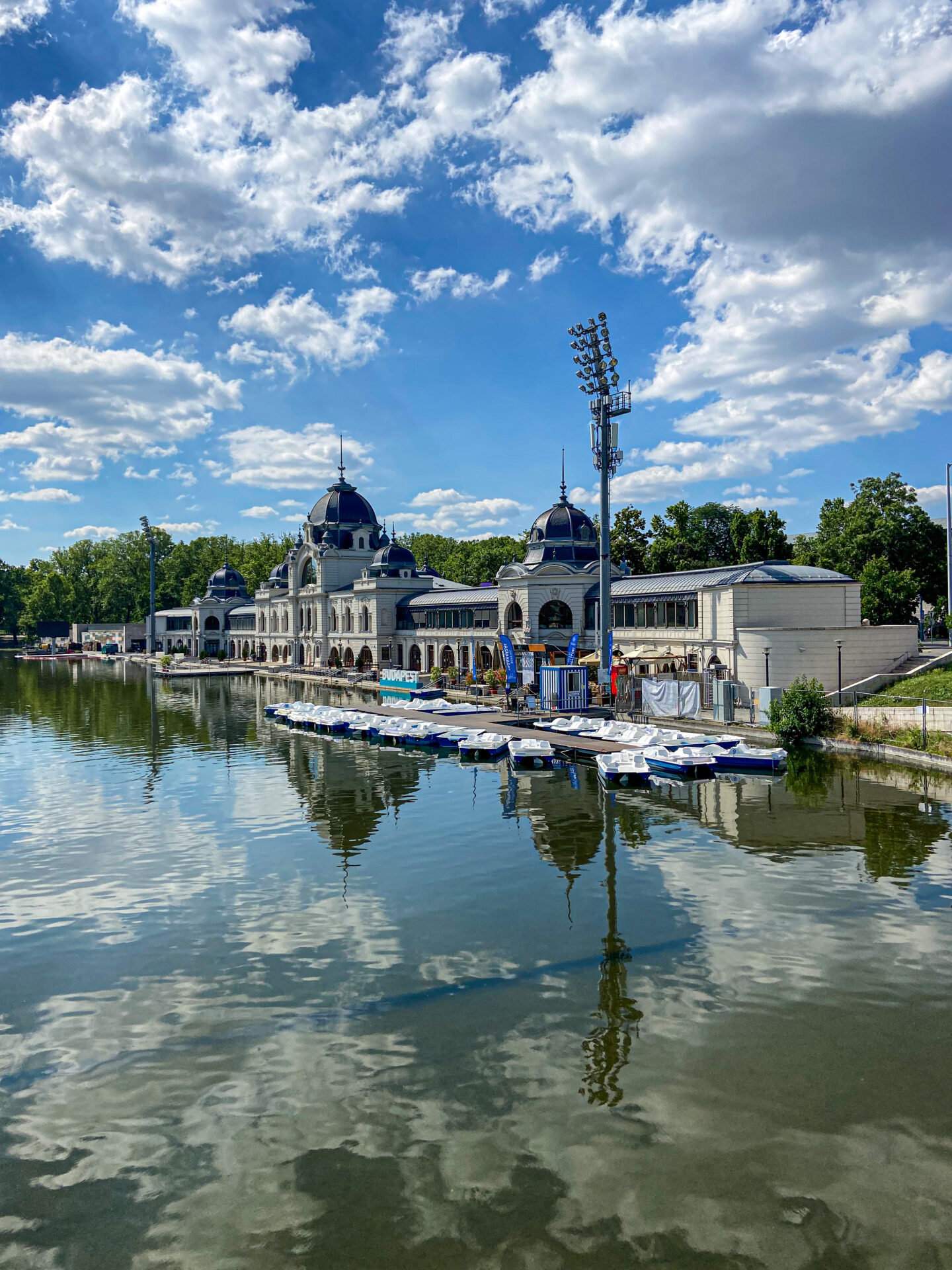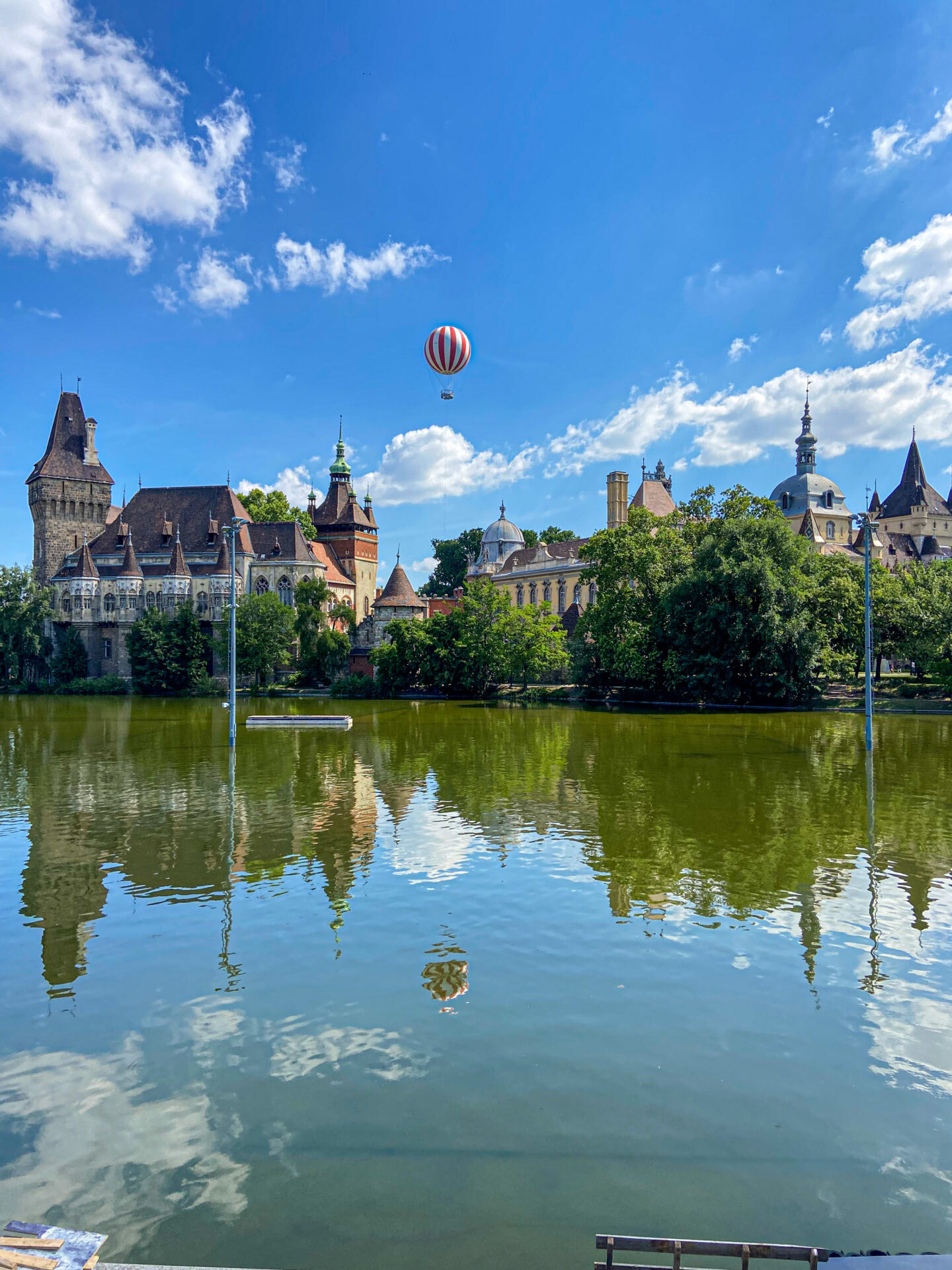 The US option was gone. The universe protected me from a very bad decision here. I'm grateful for this. Moving to the US alone, with a difficult supervisor, nine-hour time difference to everyone I know, ten days of PTO and stupid sunshine all year long? Six months and I would have killed myself.
Then another position opened in Amsterdam. I already had an offer last year but was not ready to move back then. Marcus in Amsterdam? Could be nice to watch for one or two seasons. So I applied. Tragic coincidence…few weeks later a colleague of mine, who I saw in that position for over two years, also expressed interest. But it was too late. The universe has a very dark sense of humor.
And then it got worse. Putin started a massacre in the Ukraine and threatened with atomic bombs. Would anybody watch this series on Netflix without shaking their heads about how unrealistic it is? I don't think so. While I was waiting, I decided to let the universe choose my fate. It already saved me once. If I get the offer, I move to Amsterdam. If someone else gets it, I stay.
I got the offer. Time to move to Amsterdam. Even though my heart is still in Budapest. Tragic, dark universe you are. I guess some infinities are bigger than other infinities… And we definitely don't want to go into all the details of the drama which followed afterwards. Johnny Depp versus Amber Heard but make it Suits. At least my book got some amazing new storylines and settings this year. Thanks Vladimir and Victor!
Did I make the right decision? Everyone, including the stars, said YES. On my last working day Beyonce released a song about freedom and quitting your soul breaking job. The first single since years. It was the perfect anthem for the party on my last working day, which surprisingly felt way more freeing than expected.
While we are still waiting for season 3 of Emily in Paris and for Emily to make her decision, let's get ready for Marcus in Amsterdam – Season 1!
Episode 19 – Relo Road Trip 2.0
Road Trips are supposed to be fun. But sometimes they can also be therapeutic. The second Relo Road Trip within twelve months. Well it's a 2.0, and I don't fit all my little belongings into one car, so we have to split into two trips.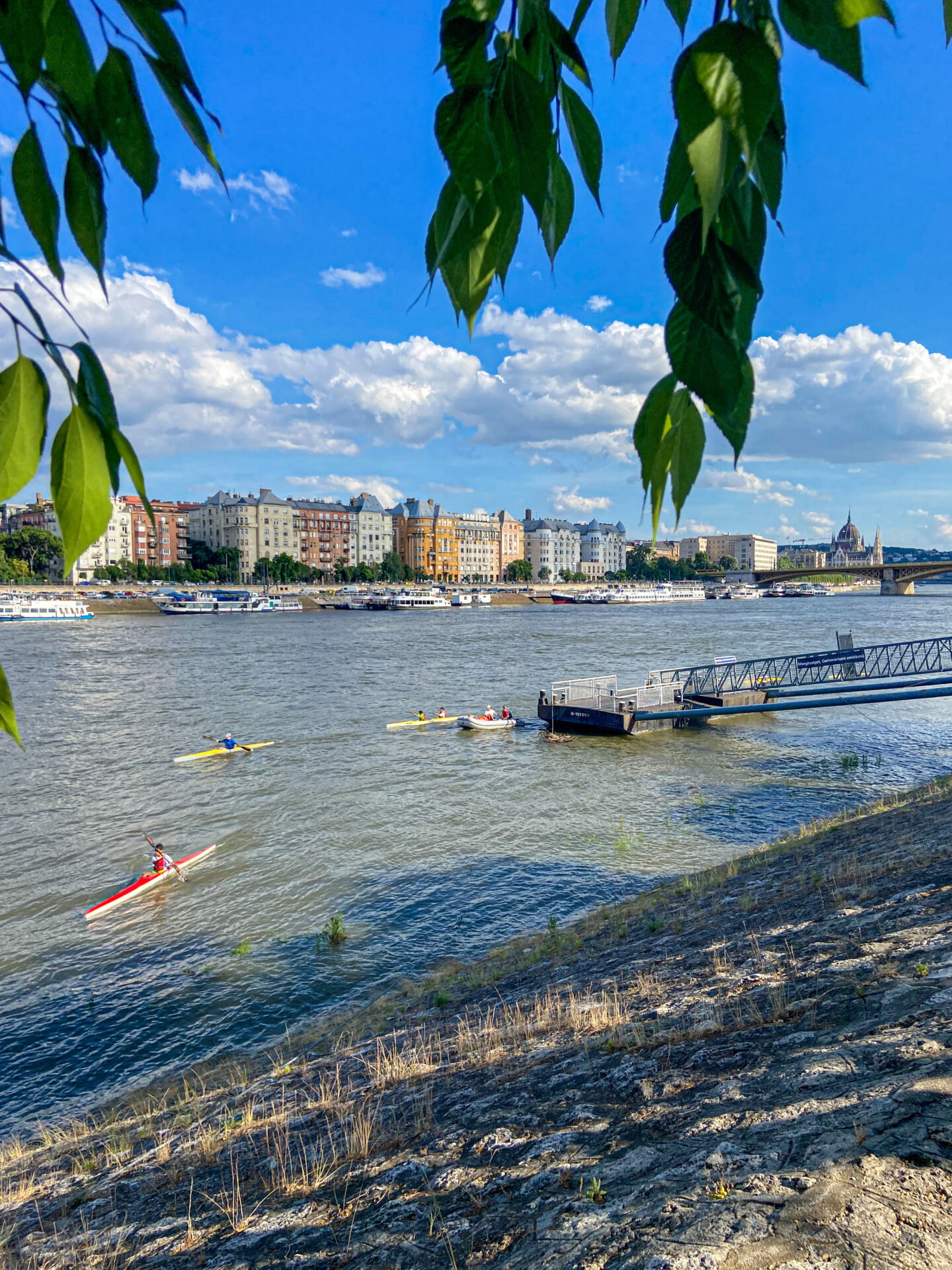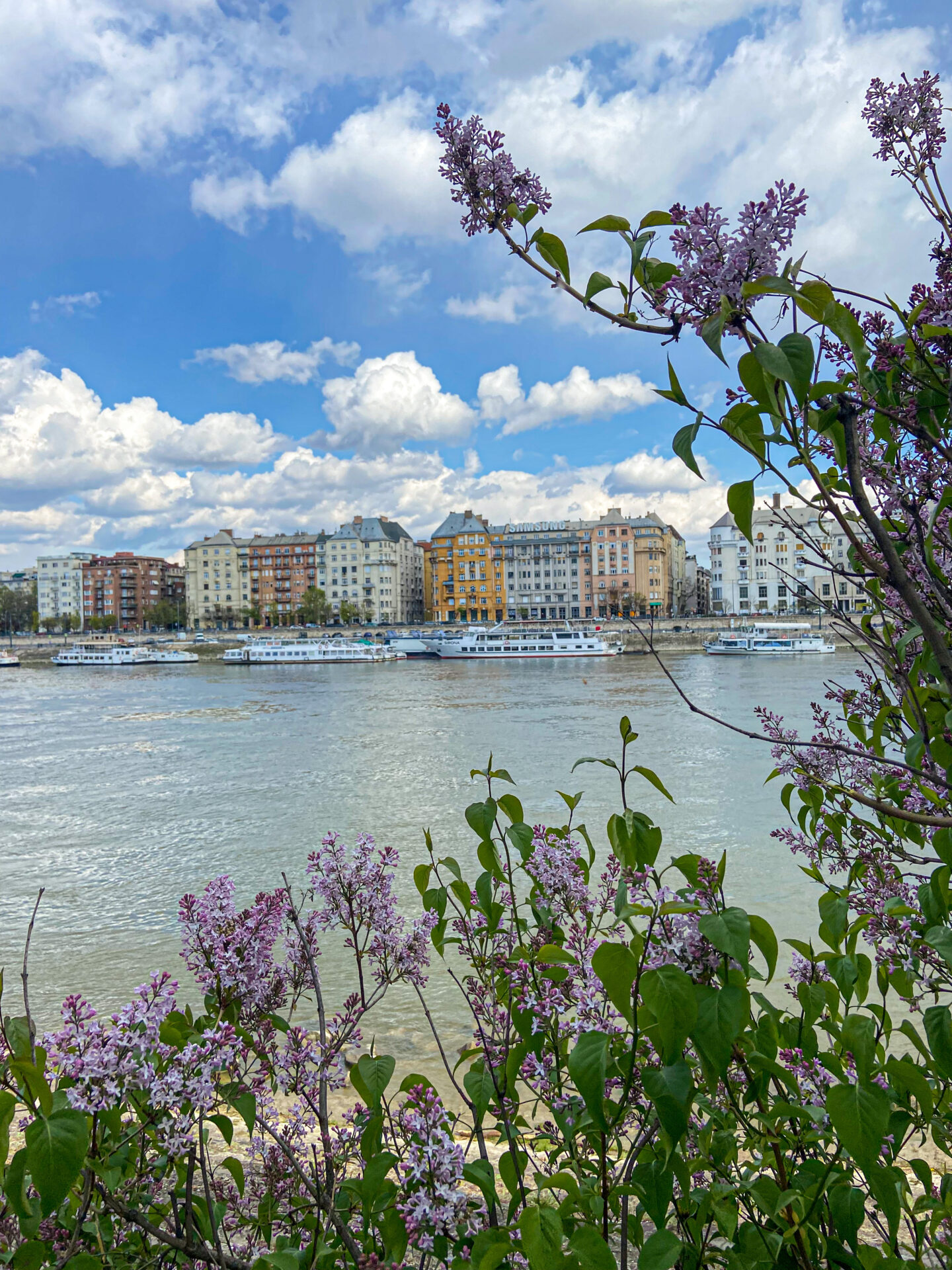 In May I followed the show trial between Johnny Depp and Amber Heard. A huge media spectacle accompanied by numerous funny TikTok videos. But at the core of the trial, a sad personal story about a broken marriage with interesting psychological topics. Some people even took PTO to watch the trial live. Better than Netflix. And I started to read a bit about narcissistic behavior and disorders. It made me realize that I may have narcissists in my closer circle as well.
Narcissistic personality disorder — one of several types of personality disorders — is a mental condition in which people have an inflated sense of their own importance, a deep need for excessive attention and admiration, troubled relationships, and a lack of empathy for others. But behind this mask of extreme confidence lies a fragile self-esteem that's vulnerable to the slightest criticism. People with the disorder can:
Have an exaggerated sense of self-importance, a sense of entitlement and require constant, excessive admiration
Expect to be recognized as superior even without achievements that warrant it
Monopolize conversations and belittle or look down on people they perceive as inferior
Expect unquestioning compliance with their expectations
Take advantage of others to get what they want
Be envious of others and believe others envy them
Insist on having the best of everything — for instance, the best car or office
Have trouble handling anything they perceive as criticism
React with rage or contempt and try to belittle the other person to make themselves appear superior
Common types of narcissistic manipulation include:
Triangulation. Someone using this tactic will try to pull a third person into your conflict, typically to reinforce their own opinion or position.
Gaslighting. Someone trying to gaslight you tries to get you to doubt your own perspective and reality, often by twisting facts or insisting things you remember didn't actually happen.
Hoovering. This tactic involves attempts to reconnect, or pull you back into a toxic or abusive relationship.
Silent treatment. This behavior becomes manipulative when someone purposely ignores you to control you or make you feel isolated.
Scapegoating. People who use narcissistic manipulation may place all the blame on one person they designate as a scapegoat.
Passive aggression. Indirect blame-shifting, sabotage, and sarcasm can all point to covert narcissistic manipulation.
Actually, I ran into a couple of situations which in retrospect should have alerted me that I'm dealing with a narcissist. You know what they say. The moment you start googling someone elses treatment towards you, trying to understand their behavior…that is the biggest red flag you'll ever need. But somehow, I was too naïve or to blind to see it.
Well before the first part of Relo Road Trip 2.0 I had another occurrence which strengthened my thesis. So, I decided to pack my stuff and drive back earlier than planned. Friday evening after work, ten hours through the night. In a very emotional state. Maybe not the healthiest decision. But I survived. And as mentioned, those long drives with nothing but your thoughts can be very therapeutic. Once I arrived, I was tired, but also more at peace with myself. Many past things seemed to make sense now, knowing.
"The Fault, dear Brutus, is not in our stars. But in ourselves." William Shakespeare – Julius Caesar, Act 1, scene 2, 135–141
And I had another ten-hour drive back to Budapest. So much time to reflect. Made me realize that I may have a few narcissistic characteristics in me as well. But did I have those from the beginning, or did someone turn me into that? Anyway, insight is the first step to improvement.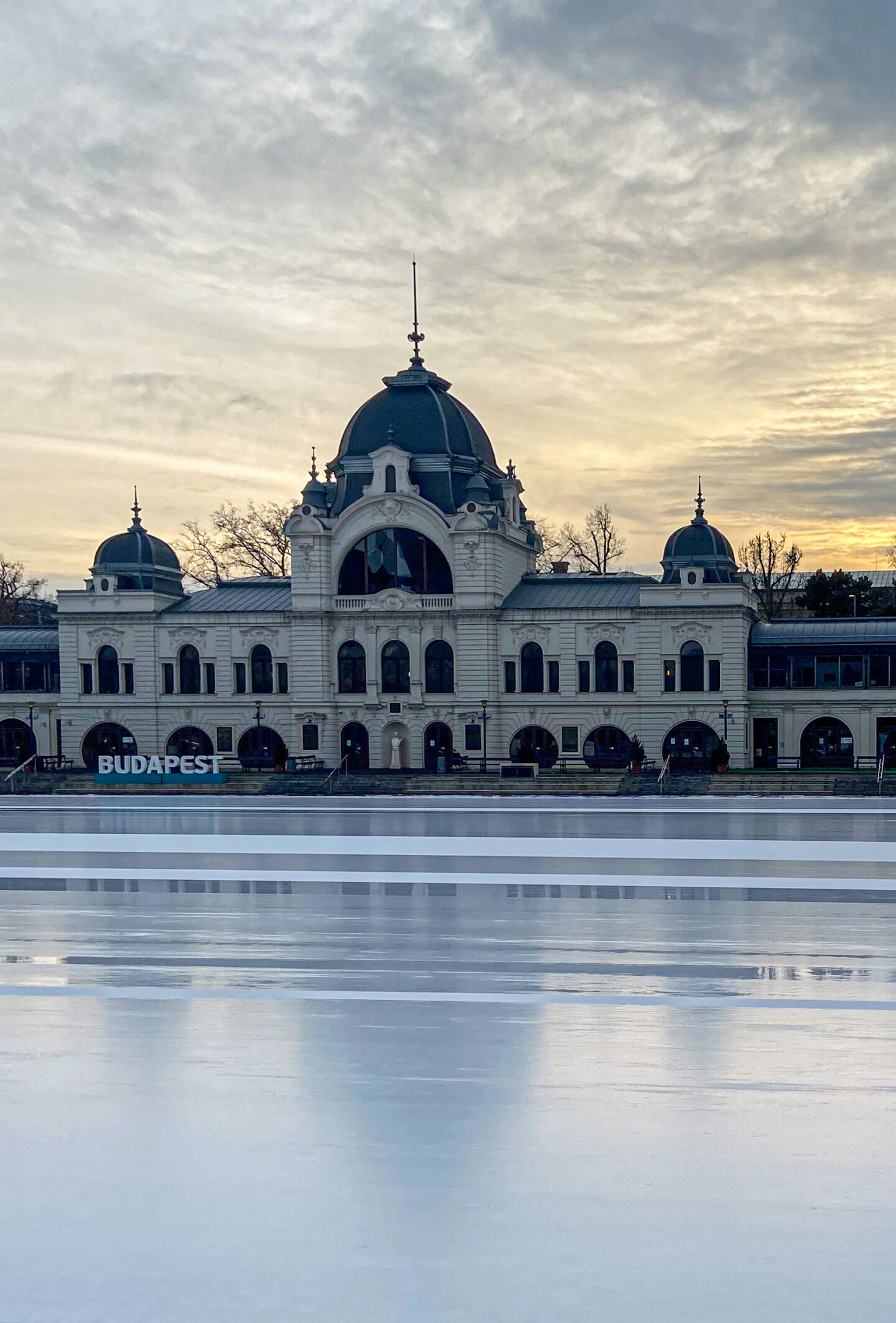 And then the universe stepped in one more time. After my farewell and in preparation for my departure from Budapest, Taylor released the first single since 2020. "Carolina" was the best farewell for my time in Budapest (well, second best – the best farewell were those tears on Thursday afternoon…). Written during the Folklore and Evermore era. One and a half years ago. Perfectly describing my feelings in the last days and telling me to finally start flying on my own. The universe/Taylor waited for more than a year to release this song on my last day in Budapest. No, I do not believe in coincidences anymore.
"Carolina knows why for years I roam
Free as these birds, light as whispers
Carolina knows"
The second part of Relo Road Trip 2.0 was more enjoyable, with few stops in Austria and Germany. But also very nostalgic. Twelve months and two seasons of Marcus in Budapest coming to an end. Time to say goodbye to my old self and everything that happened to me. You won't break my soul! But first it was time to say…
Episode 20 – Bye Bye Buda Pest
Ruin pubs and street art. What I love about Budapest are the unique locations all over the city. Even in my last week I discovered new settings and places. Something is telling me I am not finished with this city.
The Bye Bye Budapest party was a best of everything. One of the most famous ruin bars is Grund. I have not mentioned it during Season 1, because I did not get the chance to visit it. But in January I had a great evening with someone there and I decided that it would be a perfect ending to one year in Budapest having my farewell party at Grund (which is German for soil/ground, but also for reason/cause). We won't go into any further details. What happens at Grund, stays at Grund.
A great thing about endings is that there is not much left to lose. And this gives you the freedom to do and say what is on your mind. You always meet people twice in life – once they come, and once they leave. And usually the second time is when you get to see the real face of that person. So at the end of Season 2 I played a little game to understand persons motives and to see who really cares about me and deserves a place on my future path. There is a famous quote from unknown:
Never ever forget three types of persons in your life: Those who helped you in your difficult times. Those who left you in your difficult times. And those who put you in your difficult times.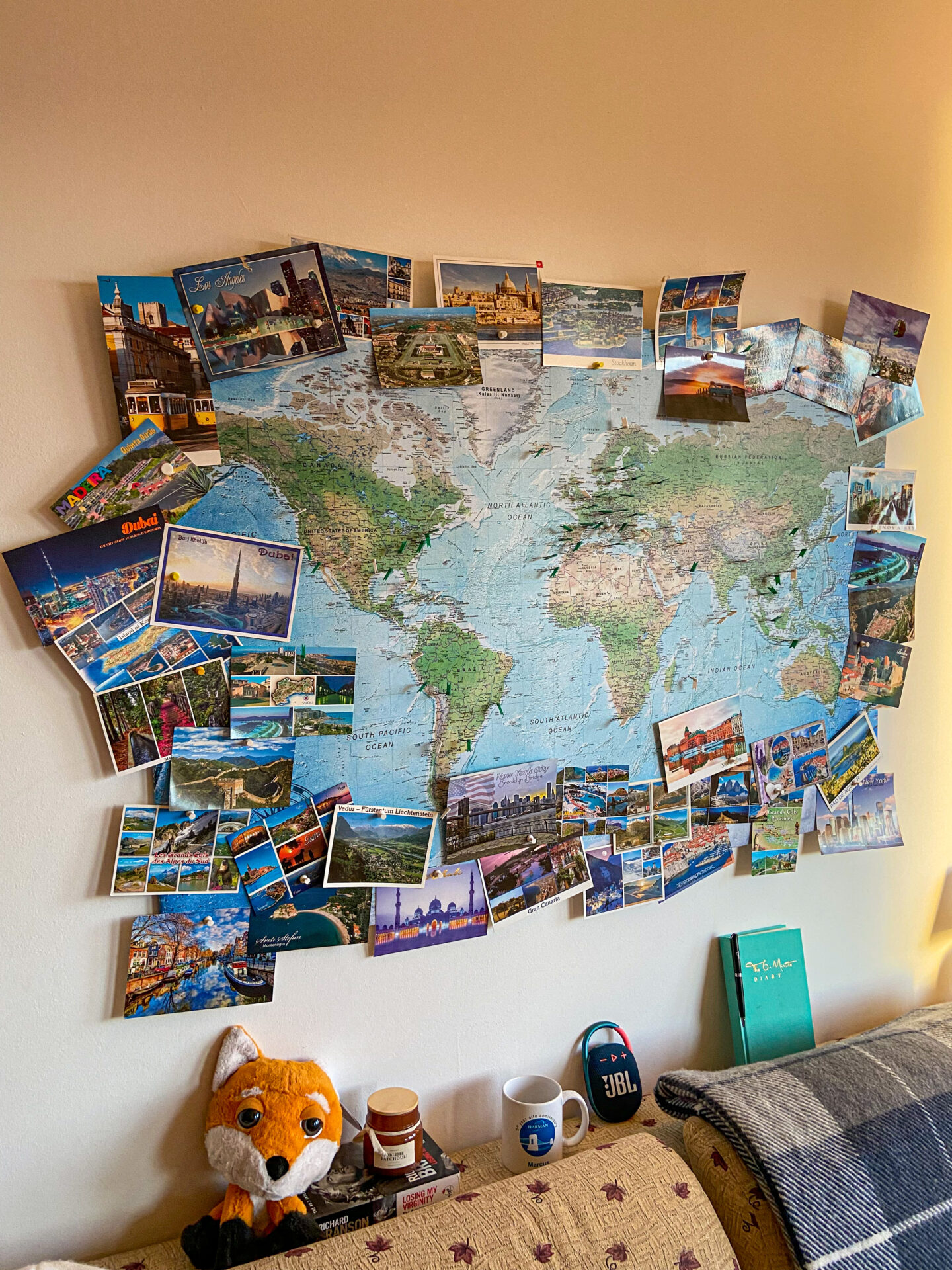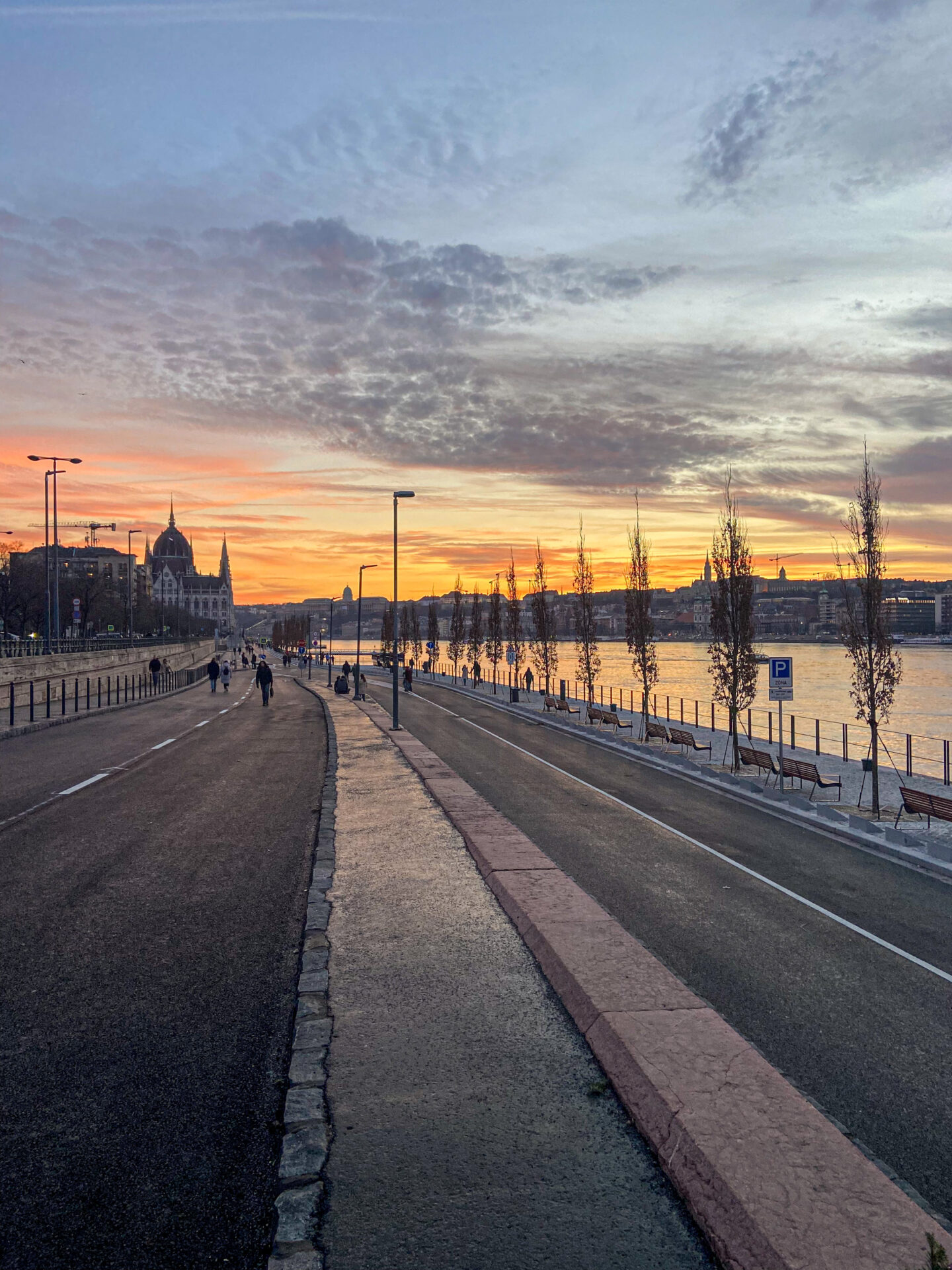 But it is a risky game. You might hurt the wrong people or push away someone who is actually rooting for you. It requires a lot of instinct and emotional intelligence. At the end of the game, I had a list of people for each category. Now it is up to me, to have the strength to release all of my toxic relationships and to keep the ones with those who truly value me.
Endings and moving into new chapters of your life also mean losing relationships. But as Taylor said during her commencement speech at NYU:
"Losing things doesn't just mean losing. A lot of time, when we lose things, we gain things too. Oftentimes the good things in your life are lighter anyway. So there is more room for them. One toxic relationship can outweigh so many wonderful simple joys. You get to pick what your life has time and room for. Be discerning. It is about catch and release. Decide what is yours to hold. And let the rest go."
Okay.
And with this we close the curtains on Season 2 of Marcus in Budapest. What do all great television series have in common? They ended in time, before the writers ran out of ideas and the audience got bored. In Germany we say: "Wenns am schönsten ist soll man gehen" (Always leave when you are having the best time).
Our producers have not decided yet if there will be a 3rd Season or a revival one day. But either way, I had a great time here in Budapest and I will remember these past twelve months for the rest of my life. Thank you everyone for watching. And see you around the globe.
Marcus (in Amsterdam)