a not so Netflix-like expat story
There is this one week each year in which the normality of the world disappears. The week between Christmas and New Years Eve. Travelling back home, celebrating with family and friends, eating way too much sweets and not doing anything at all for days. There is no sense of time and space.
It is the perfect time to look back on the past year and make new year resolutions. And of course the perfect time to binge-watch Netflix. And as if the universe was flirting with serendipity, it released the second season of Emily in Paris right before this mysterious time of the year.
The series staring Lily Collins as main character is a love-it or hate-it guilty pleasure full of overdressed actors and oversubtle cultural prejudices in the picturesque, COVID-negating City of Love – Paris. It`s an expat story in a unicorn universe. How can someone not love it?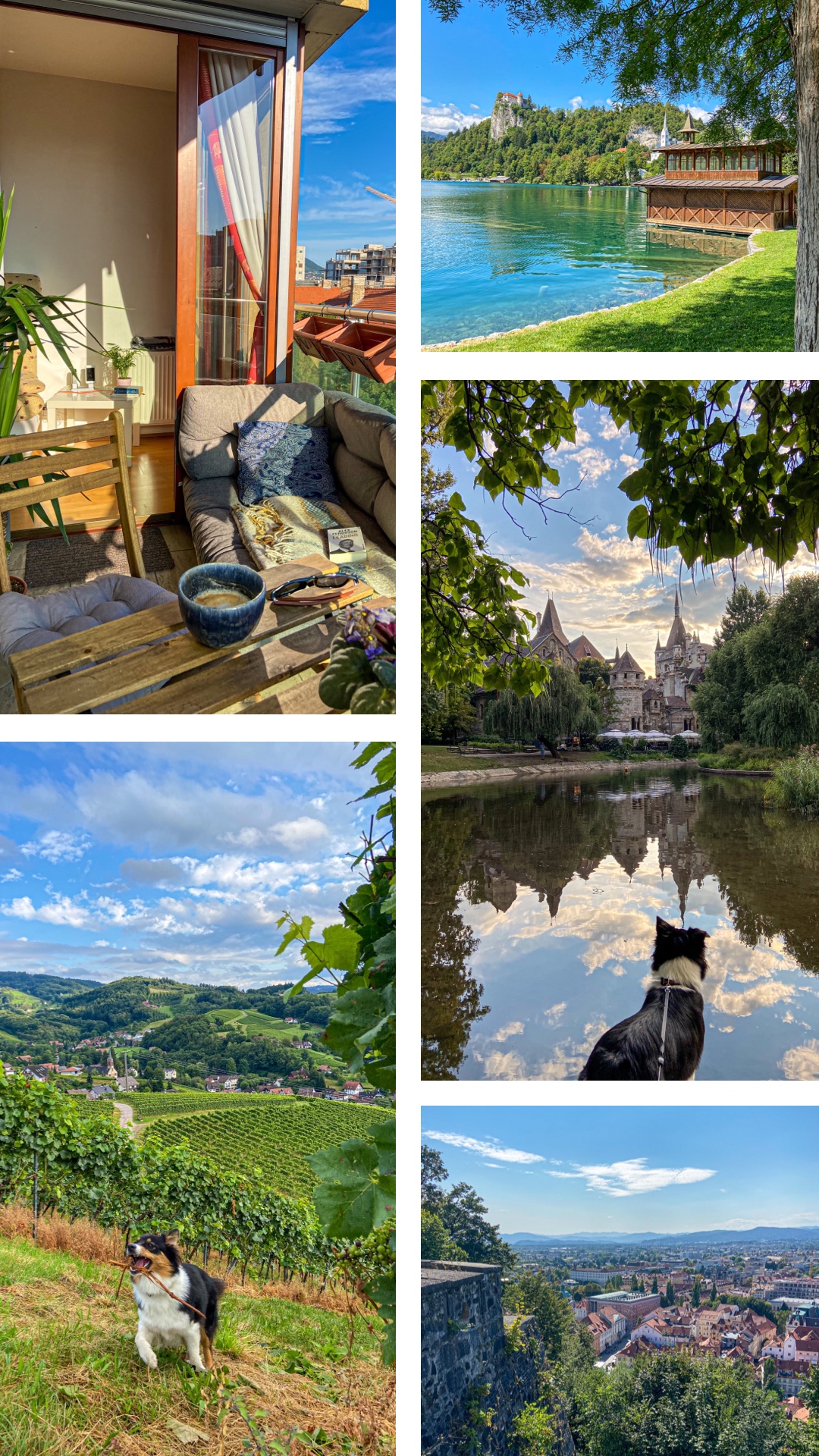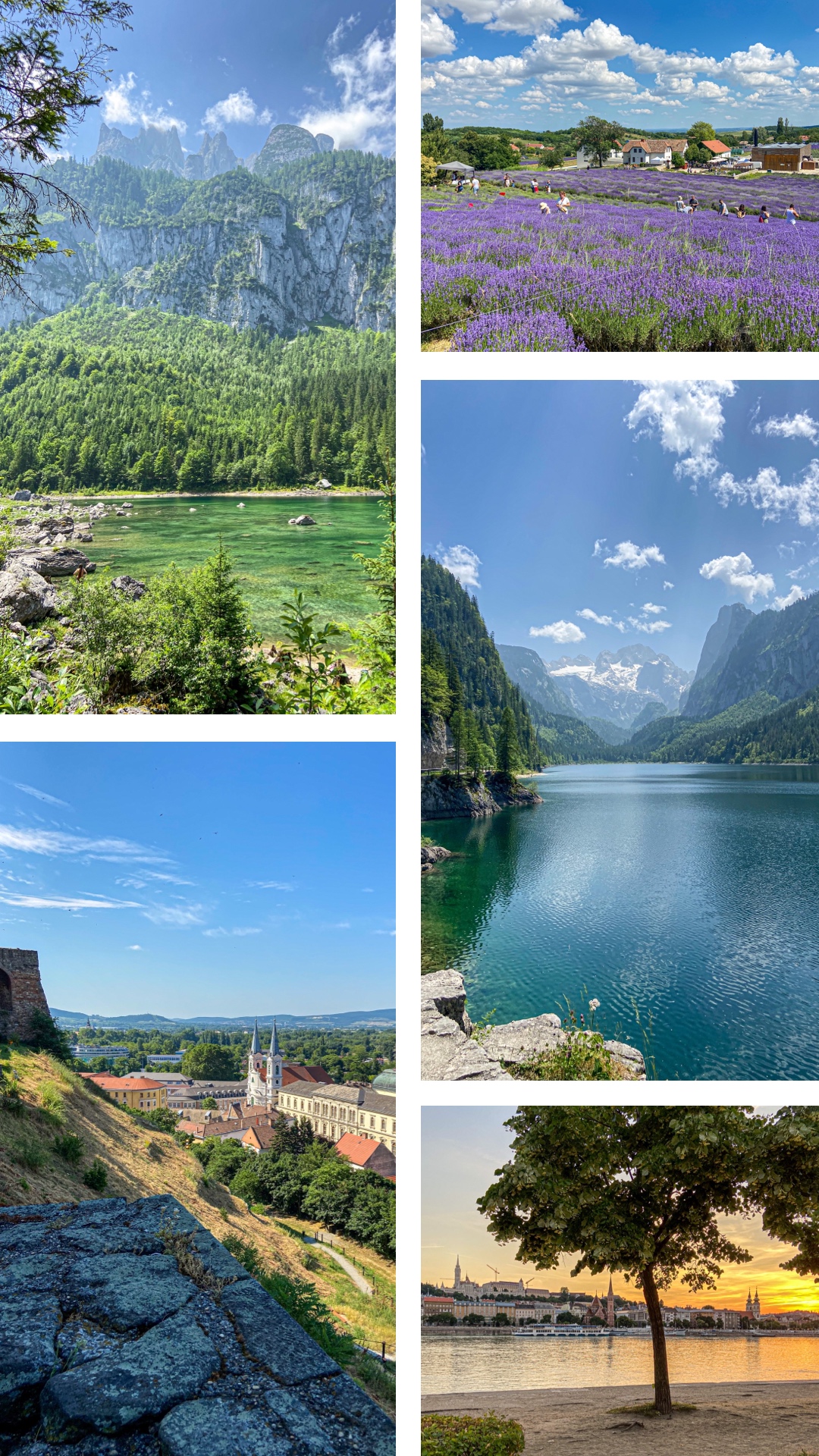 New Years Eve in Budapest – the perfect time to look back at this year and do a recap. This is Marcus in Budapest (Season 1): A not so perfect expat story in the beautiful, almost COVID-free City of Golden Lights – Budapest.
Episode 1 – Relo Road Trip
Moving to another country during a global pandemic and closed country borders was definitely my highlight of the year. Somehow we had to figure out a way to get me into Hungary. So I had my official invitation letter for two weeksof business travel, my COVID vaccination pass with only one shot of AstraZeneca and my prematurely signed work contract lying on the passenger seat of my old VW Polo while I crossed the small border somewhere in southern Austria at 6am in the morning.
I was prepared for everything, except for what happened. No one cared that I drove across the border. No one noticed that I entered Hungary. Somehow I remembered different stories from the media. Closed borders, prohibition to enter countries without a valid reason etc. All the preparation was unnecessary. Well now I`m in – let`s see if someone cares.
On my way to Hungary I made a few stops in Bavaria and Austria. The Relo Road Trip was a trip of lakes – from the largest lake in Germany Lake Constance to the largest lake in Europe Lake Balaton. My route over the course of six days was as follow:
Lake Constance – Bodensee
Garmisch – Eibsee
Berchtesgarden – Königssee
Hallstatt – Gosauseen
Linz – Grüner See
Lake Balaton – Plattensee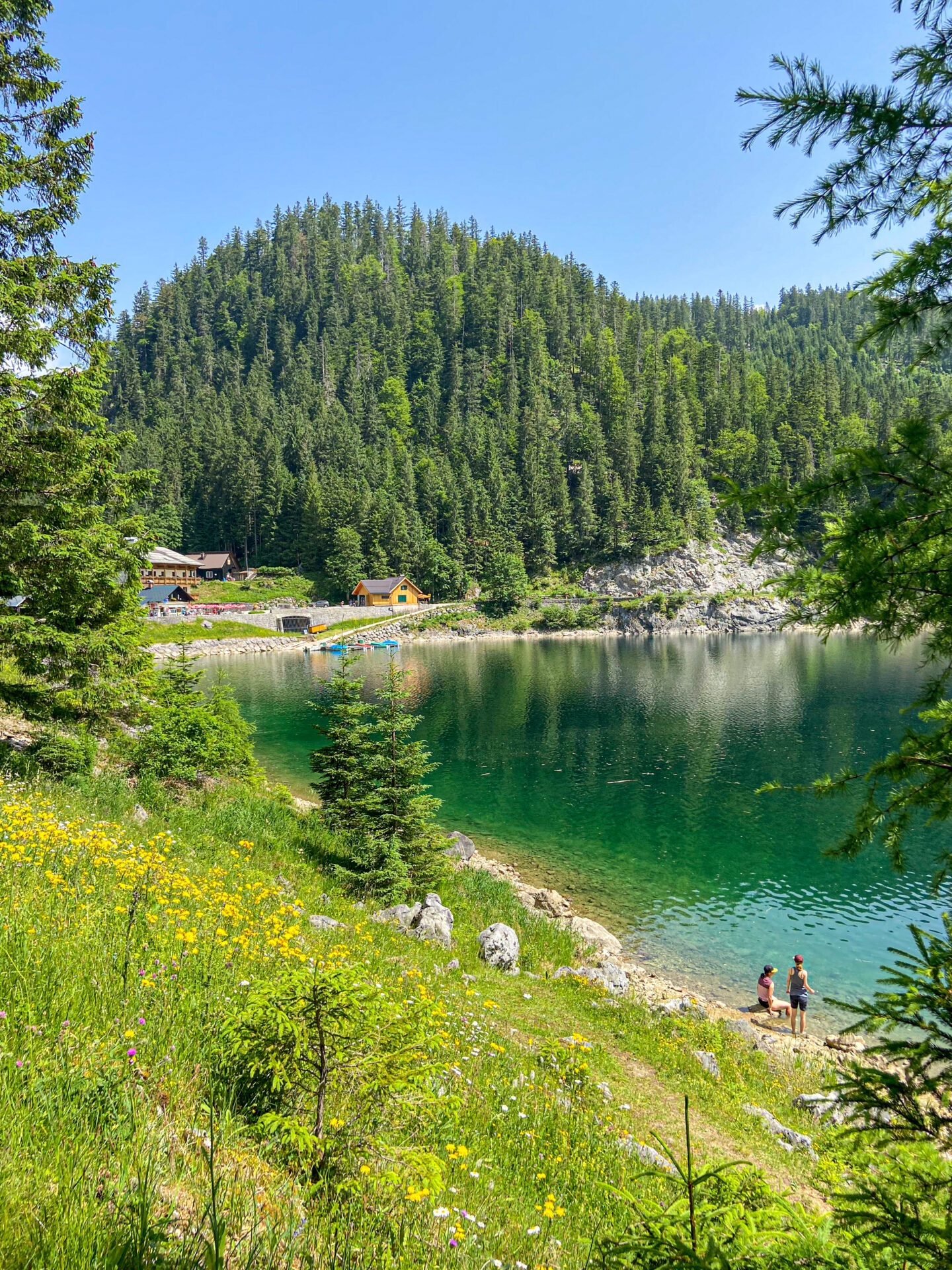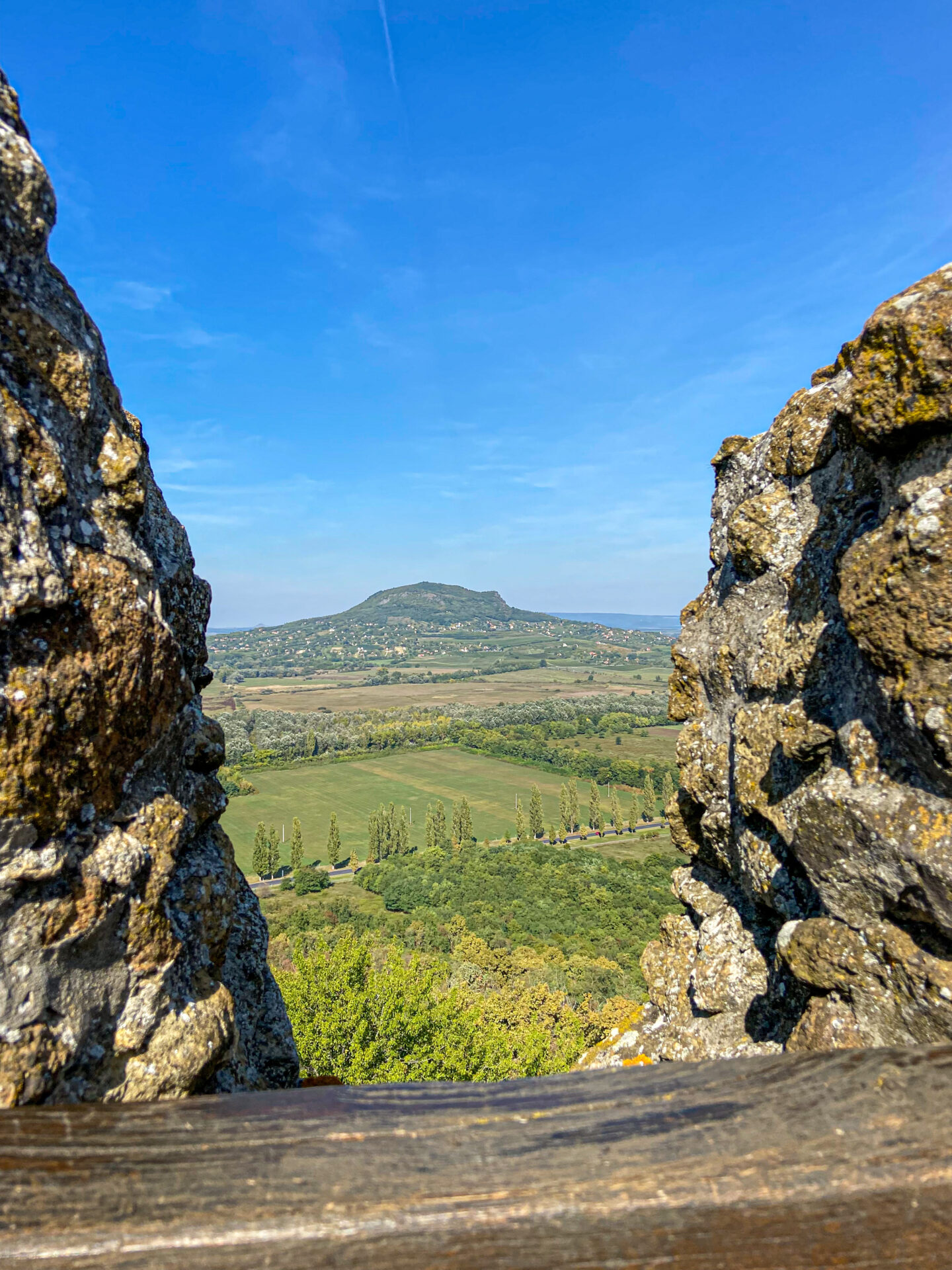 My favorite were definitely the turqiouse lakes in Austria – Gosauseen and Grüner See. The weather was summerlike and the temperatures were perfect. Borders were still closed for unvaccinated tourists, so I almost had those lakes to myself.
And the trip was fully covered by my relocation budget – double fun. In Hungary I rented a large house close to the Lake Balaton (70€ for four days) and spent most of the time lying in the garden tanning and reading books. It was almost 40 degrees, this week set new temperature records for Hungary.
But actually the heat is way more bearable and less humid compared to my home in Germany. It felt more like holiday on a Greece island. I almost forgot that I had to make some phone calls and arrange flat visits in Budapest for the week to come. I had to sleep somewhere before going to work. And the car was not the best place for it.
Episode 2 – Flat Search
I arrived in Budapest and felt like an alien. No tourists, no German cars on the streets. Which is very unlikely for Budapest where you can walk through the streets and hear only German to your left and right for minutes. I walked through the city and there was no one.
No Asian tourist group with Bora Hansgrohe jersey holding up their rented bikes in front of the Parliament for a photoshoot, no Instagram influencers in burgundy red dresses taking sunset pictures at the Fisherman Bastion, no drunk hords of English and Russian guys stumbling through the jewish district from one ruin pub to another one. It felt like to good to be true.
And yeah, it shouldn`t stay like that.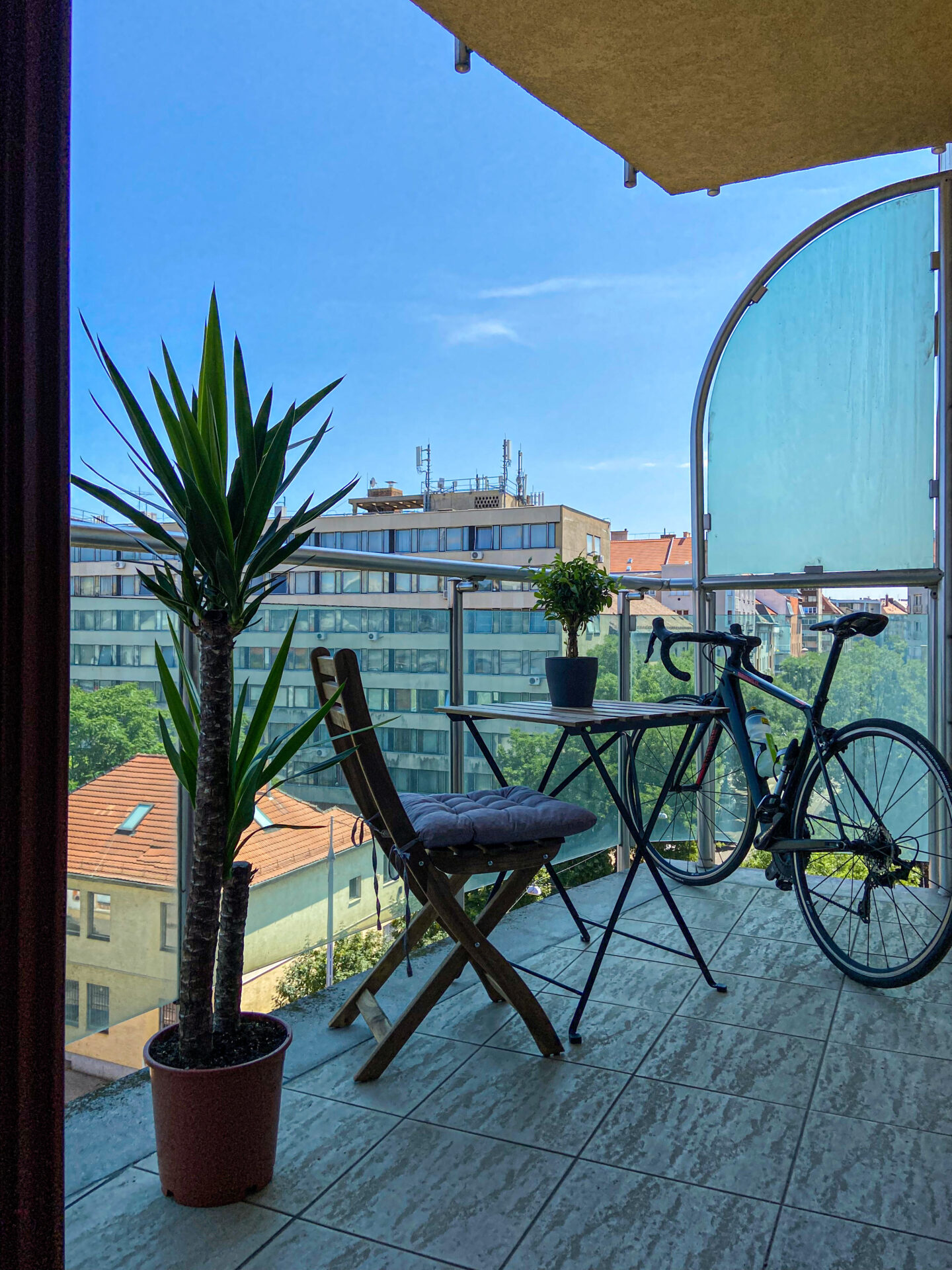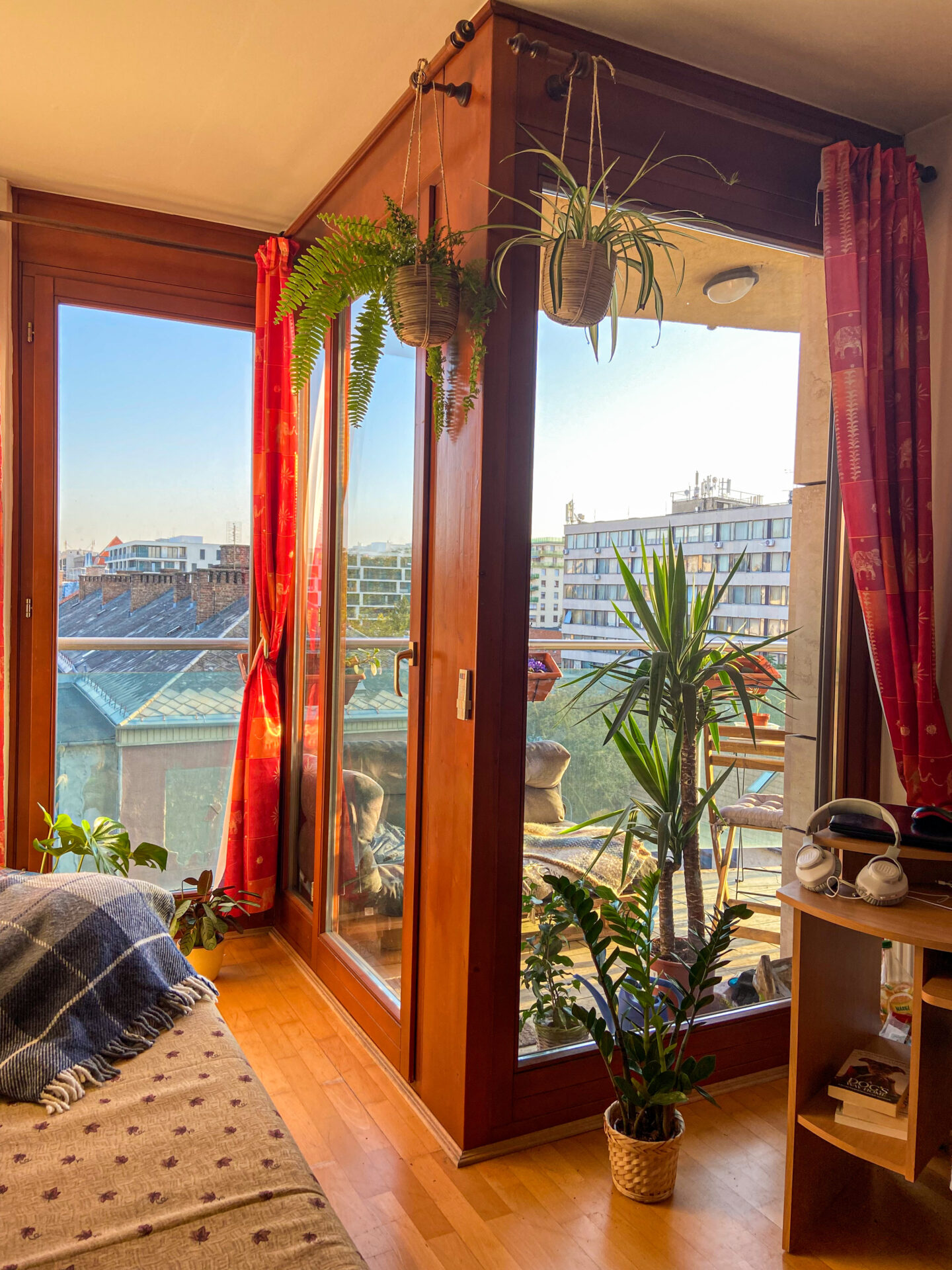 Once I found my AirBnB I was back at reality. It was not cleaned, old and shabby. Almost no light, somewhere in a back-kert on Terez krt. But it was cheap. So I didn`t complain. I wasn`t planning to stay here for long anyway.
I planned at least two weeks for my flat search, maybe four. It took me two hours. The first flat I visited was the perfect one. I knew it once I walked into the room. But I visited four more, just to be sure. So it was three days after the flat visit that I moved in my new appartment in Pannonia utca. Shops are just on the other side of the street – like having a big storage room next to the room.
The flat came fully furnished. I moved in with what I had in my small car. The only problem was cooking and eating without bowls and dishes. Ok, I had to do a stop at IKEA and it took me almost two weeks until I had everything I need. But still, I thought moving to another country was more work than this. I guess I could do this every year.
The flat comes with a nice balcony. Unfortunately it is not on the perfect side of the building, there is only sun in the morning from six to ten. So I just woke up every day at five thirty and sat in the sun for three hours before going to work. At least it is not so hot in the morning. Because summer in Budapest…
Episode 3 – Summer in the city
…can be very hot and exhausting. Most locals prefer to go to the balaton for refreshment when the city gets too hot. Also tourists were not allowed yet in the months of June and July.
So during this summer the city was almost empty. For me it was the perfect holiday. Sometimes I spent a full day on Margit Sziget, cycling there in the morning with my road bike, lying on the grass below a huge tree reading books, drinking cocktails at the Steg Pub or visiting the thermal baths.
Cycling – I had some plans to cycle around Budapest and the hills. But most of my cycling tours ended on Margit Sziget. It is like a miniature Central Park and also the perfect cycling destination. No traffic, flat and full of other road cyclist. I also made a trip to Szentendre and the Buda hills. Next on my list is cycling around the Balaton and to Visegrad. Still hoping to see the Giro d´Italia there in May 2022.
Other days I bought a day ticket for public transport and just let the trams take me through the city. My favorite tram is line 2. It takes us from Jaszai Mari ter all the way to Budapest park in Ferencvaros with a scenic view on the Danube, the Parliament, the Chain Bridge and the Gellert Hegy.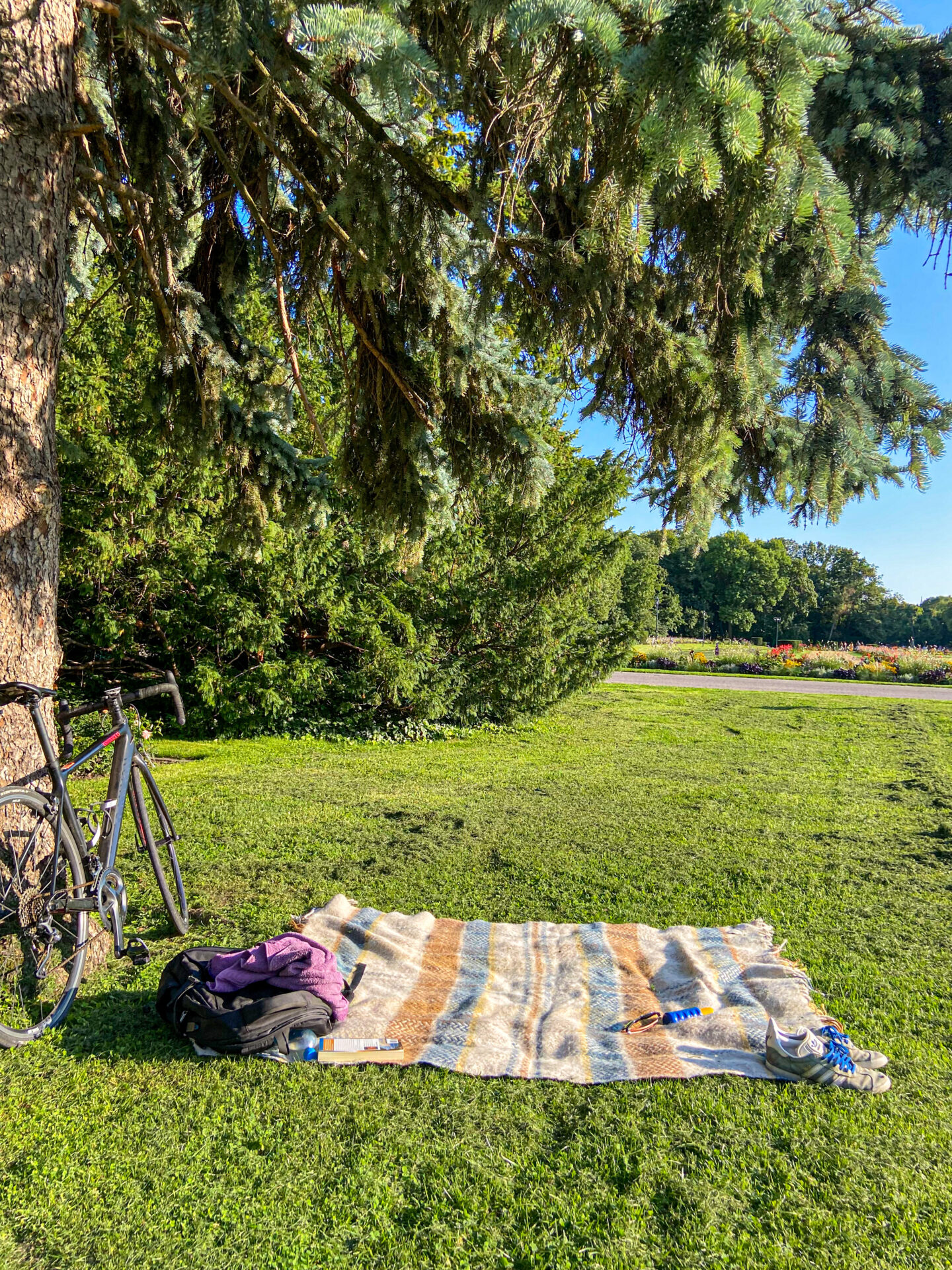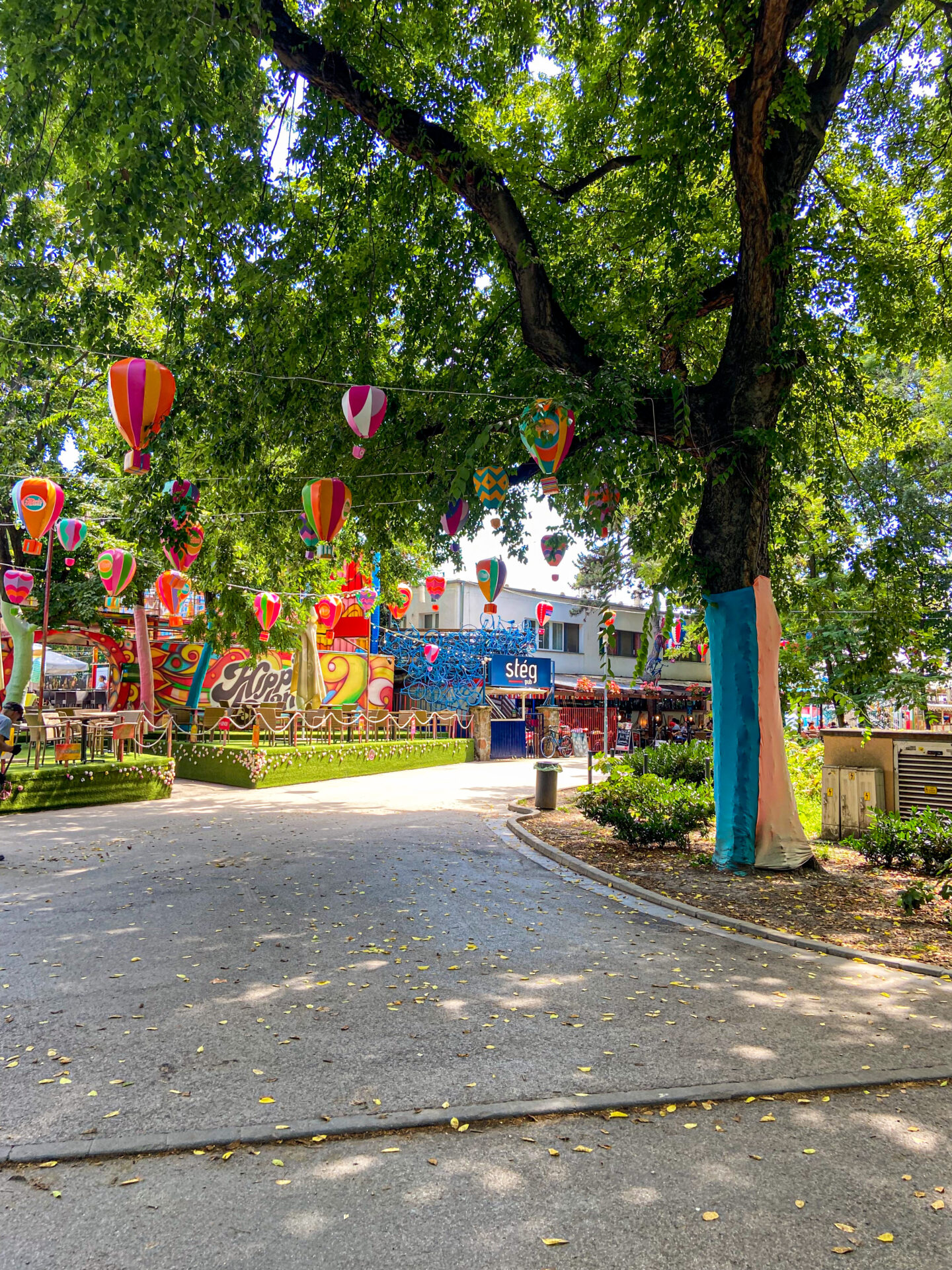 On the National Holiday in August I also visited a concert in the Budapest Park, which at least gave me a bit of festival feeling. The setting there is great and after the concert it turns into a huge nightclub/dance stage. Definitely a recommendation. Waiting for the return of real festivals next year.
I had some travel plans for summer, but actually the weeks in Budapest felt like a long vacation. So I didn`t feel the need to travel at all and could save all my money for more important things. Like brunching and drinking cocktails at Pozsonyi utca.
Episode 4 – Pozsonyi walk
Time for some recommendations in Budapest. This one plays in my favorite street in Budapest – Pozsonyi utca (aka Cornelia Street). It always reminds me a bit of the small streets of NYCs West Village.
It has a lot of flair, coffeeshops, art galleries, flower shops, multi-culti restraurants, cocktail bars and green parks. Paved sidewalks and larges trees surround the street. Especially during Christmas time with all the lighted trees it looks like a fairytale.
Here are my favorite ten spots at Pozsonyi utca:
Frida (I call it a cocktail restaurant, you can eat there as well. But the highlights are the interior design and sitting outside drinking fancy cocktails people-watching)
My Green Cup (classic cosy coffee-shop at which you can spend your time reading a good book or working. Like a Starbucks, but with flair and without the expensive coffee)
Harom Tarka Macsa (My favorite bakery, definitely on the upper cost side but I love the open windows and the taste of the pastries.
Babka (close to Jaszai Mari ter, mediterranean and arabic food selection with good options to sit outside during summer, nice cocktails as well)
Sarki Füszeres (my favorite corner café in Budapest, family owned and a true gem of the neighborhood, it has the flair of Paris or London, perfect for brunch, best orange juice I ever had)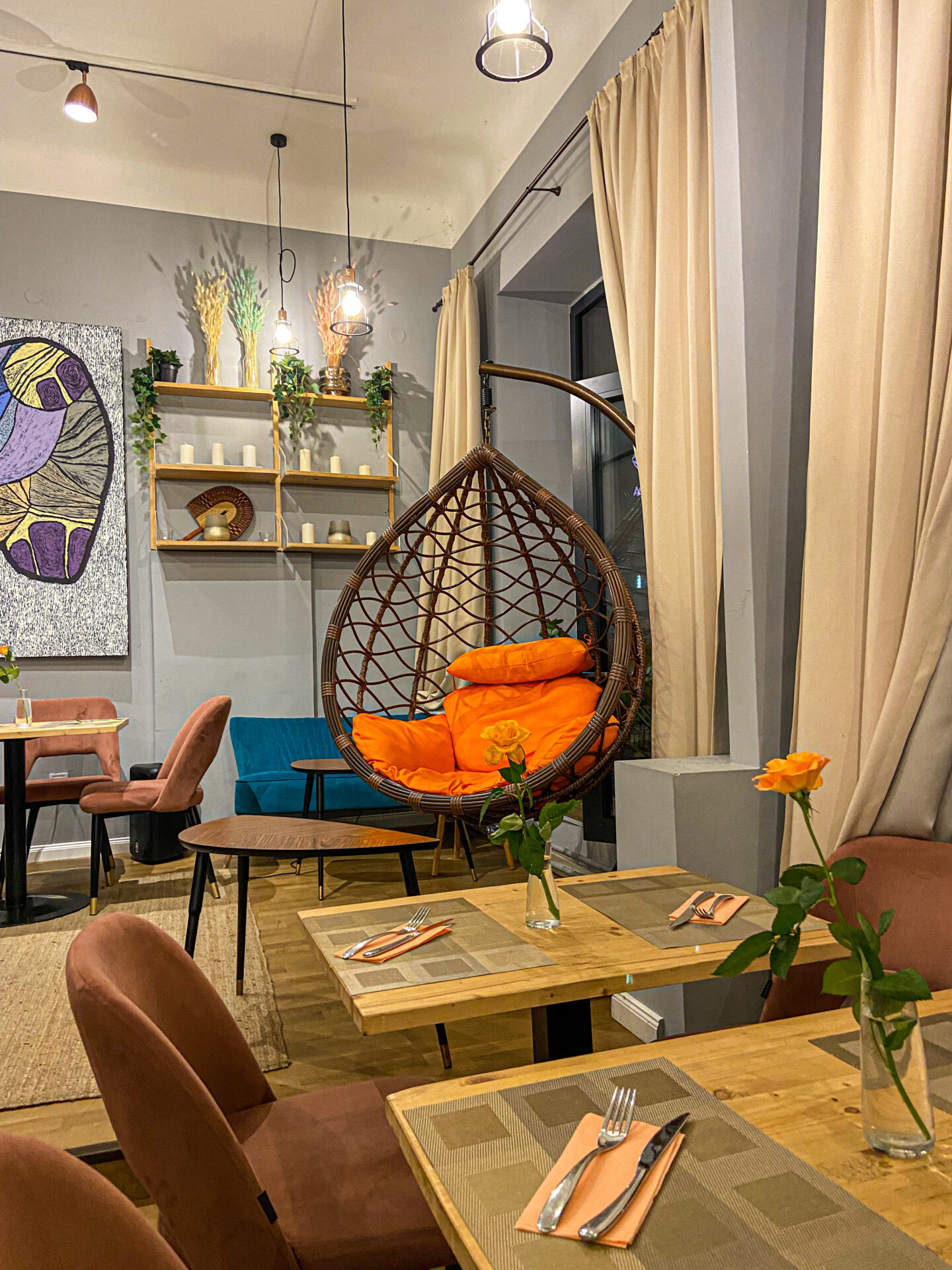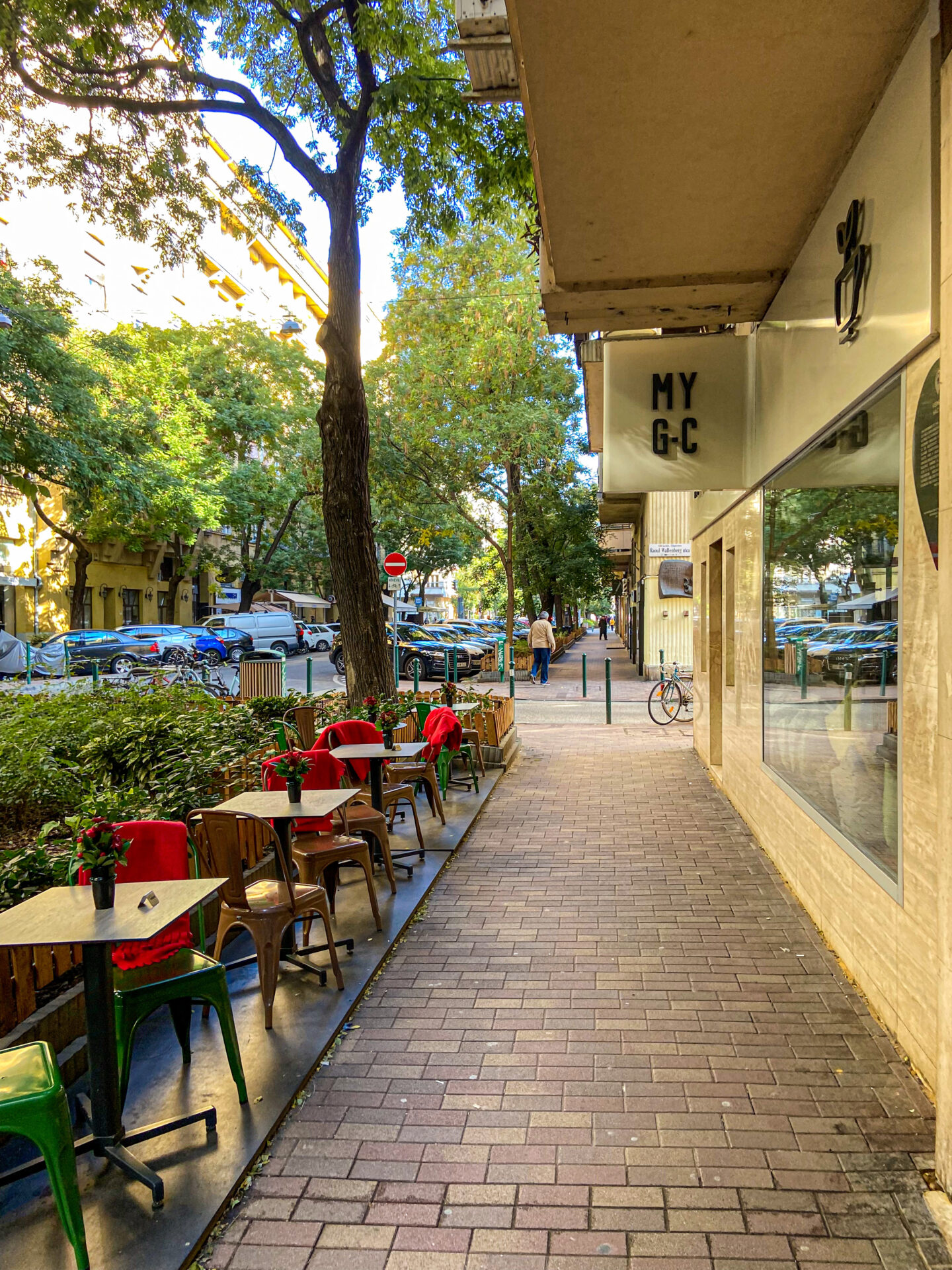 Rozsa Viragai (my favorite flower and plant shop in Budapest, definitely not a cheap way to buy plants, but I can`t walk past it without planning to buy my next Monstera there)
PIKNIK (small, almost tiny coffeeshop next to the Szent Istvan park. It`s more a place to grab a coffee to go than to sit, even though there are two-three tables)
Brios (brunch-life is huge in Budapest, and if you don`t have time to go into the city to Szimply, Cirkusz or Cinnamon – Brios is probably your best choice. It is next to two nice Hungarian restaurants which did not make my list, but I would like to mention here anyway: Poszoni Kisvendeglo and Kiskakutt Etterem)
JM6 bakery (my hidden Pozsonyi gem, right next to Jaszai Mari ter, it is very easy to miss it, but once you were there you will always come back. Cosy café with the best bread in town)
Madal Cafe (Not exactly at Pozsonyi, but on the parallel street next to the Jazz club. It is a little cafe-chain now, there are three Madal Cafe in Budapest. Just like the little brother of Cafe Frei, but less commercial. It reminds me a bit of the coffeeshops in Boston and San Francisco)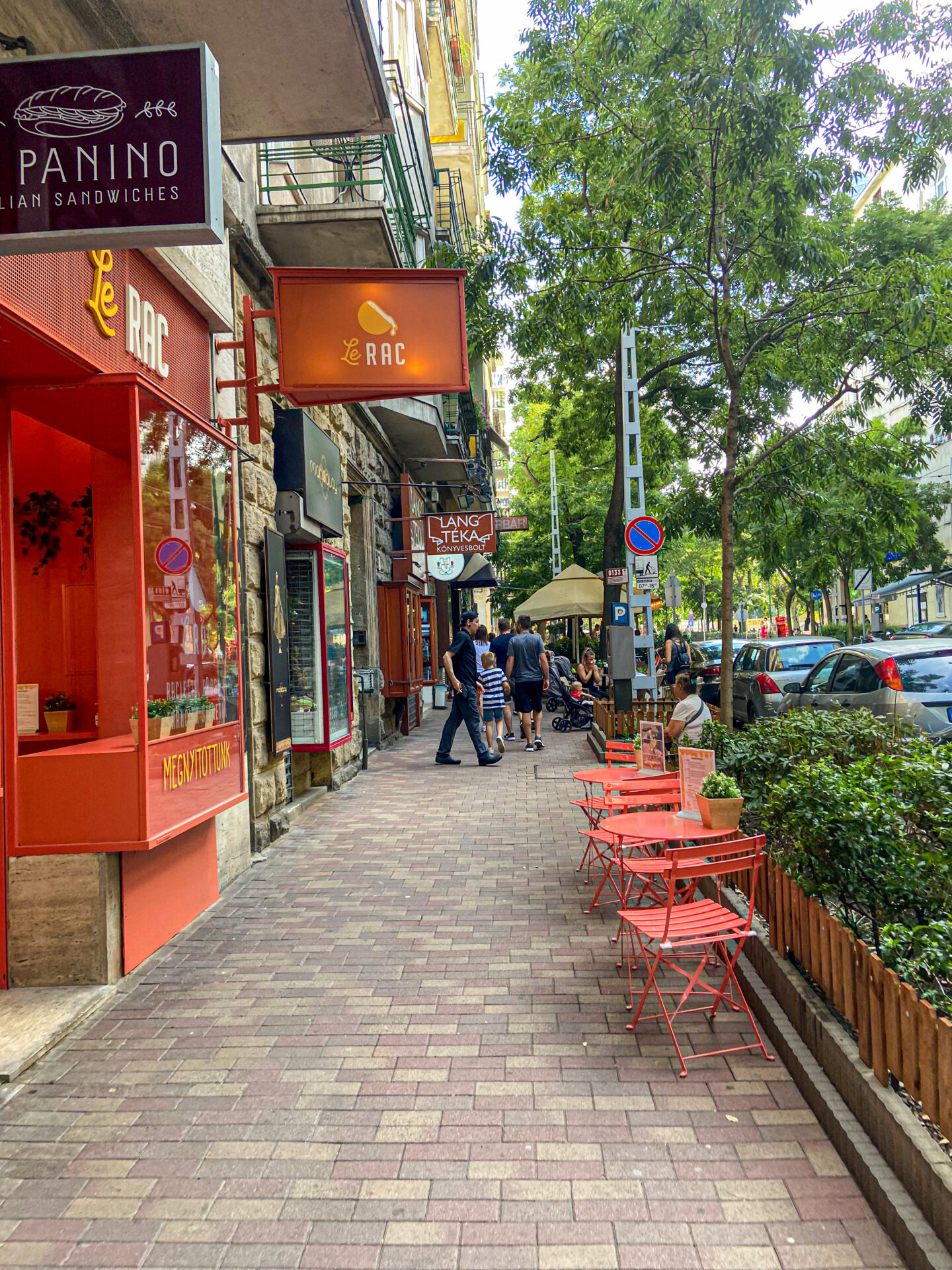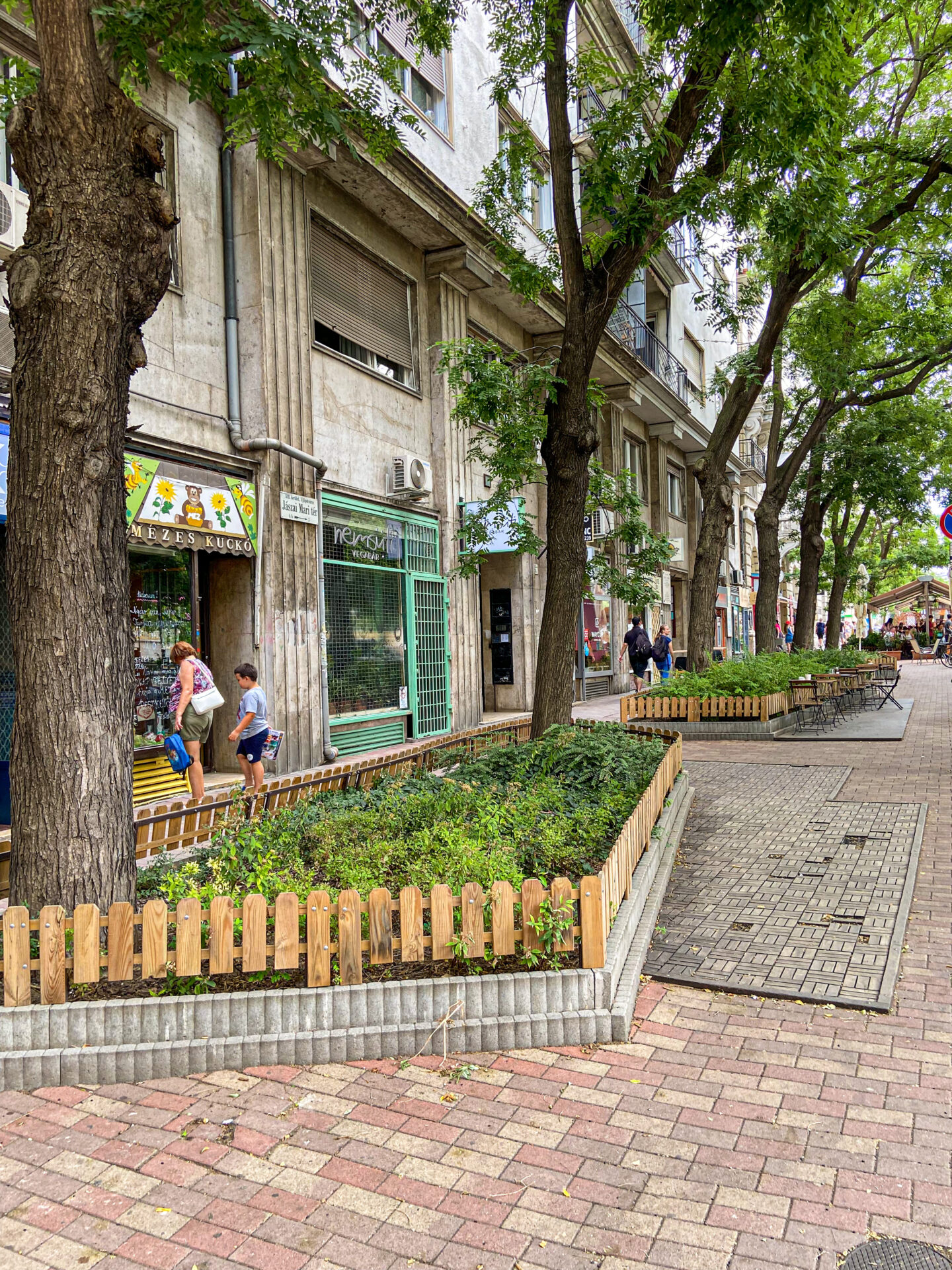 Pozsonyi utca is the perfect street for a afternoon stroll. And not just for humans, also dogs like it. I have never seen more dogs on a street than in the thirtheen district of Budapest.
This is probably one of the most dog friendly cities I have ever been. Made me miss my own dog from time to time. Sure, facetime with Asa is fun. But I definitely had to invite her to Budapest and go for sightseeing with me.
Episode 5 – Asa in Budapest
Visits from home are always a highlight as an expat. But visits from my dog are the best. After Asa survived the long car ride to Hungary I had to take her on a lot of sightseeing walks and she also had her first date.
Once Asa was here, the city did not feel so dog friendly anymore. Actually it is quite difficult to find a park or green area in the thirteenth district which allows dogs. But at least each park has their own fenced dog area – especially the one at Szent Istvan is very famous. You get quickly in contact with other dogs and dog-owners. My favorite walk with Asa was at Varosliget for her first date. Wengi, if you read this…Asa is still missing you.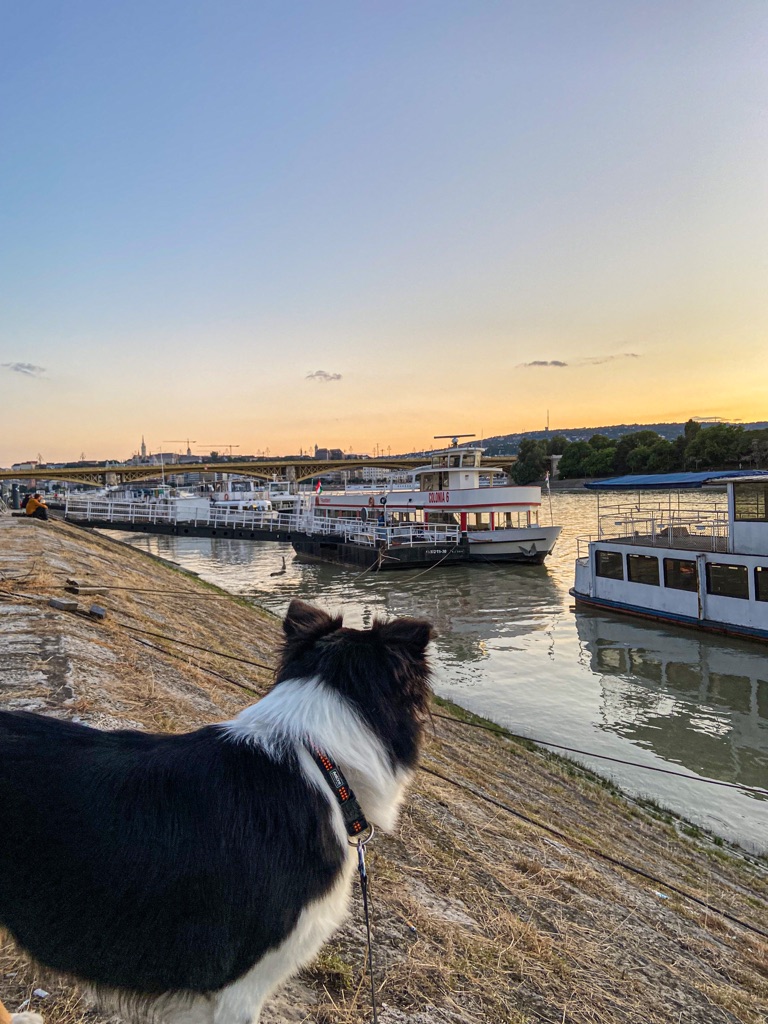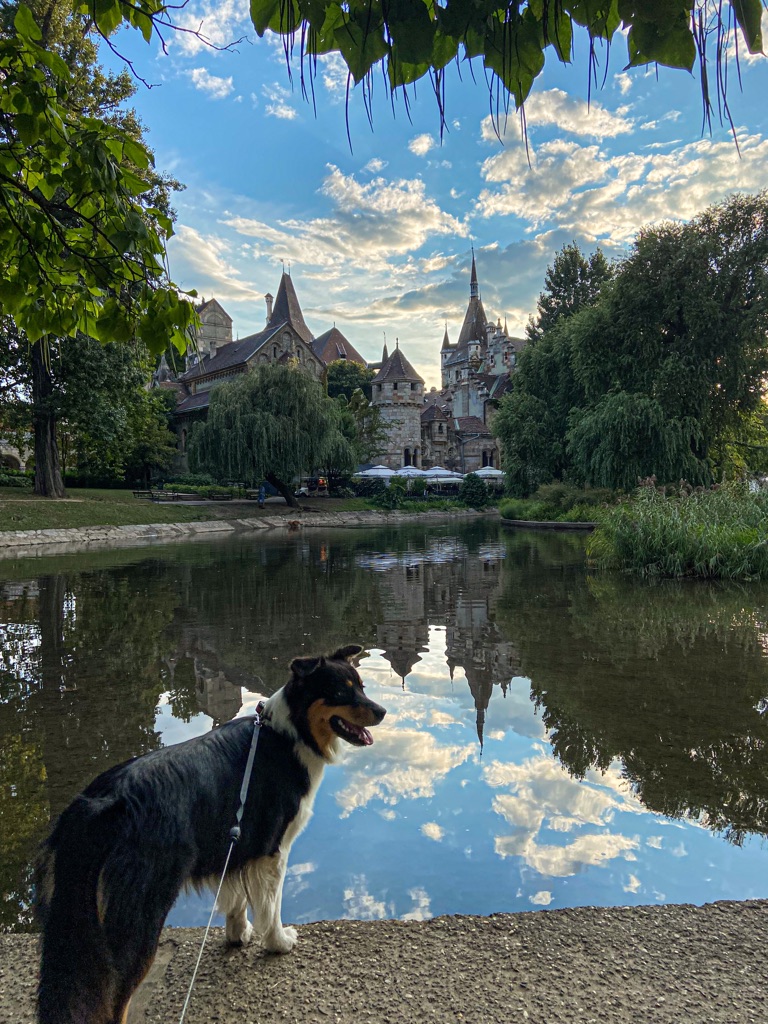 So I started a "Asa in Budapest" photoseries. Let`s see where Season 2 will take her. She is still a bit overwhelmed by the hectic city, as she is a true country girl. So maybe I will take her to the countryside.
Episode 6 – On the countryside
As I have no clue how long I will be here – I had to use some time during Season 1 to see more of Hungarys highlights than just Budapest.
My list of visited places:
Esztergom
Szentendre
Eger
Szeged
Keszthely
Györ/Pannonhalma
Szekesfehervar
Lillafüred
Lake Balaton
Siofok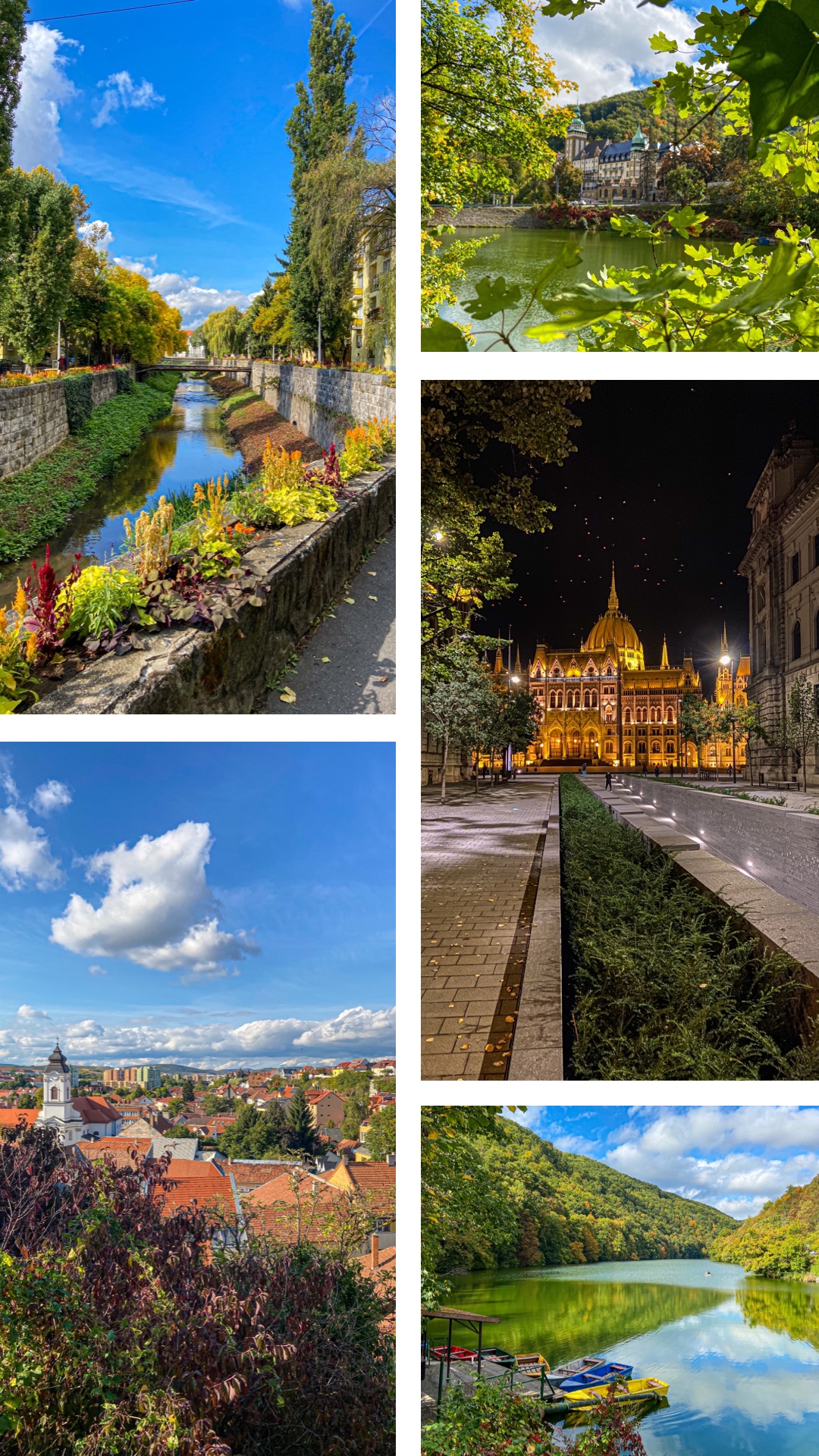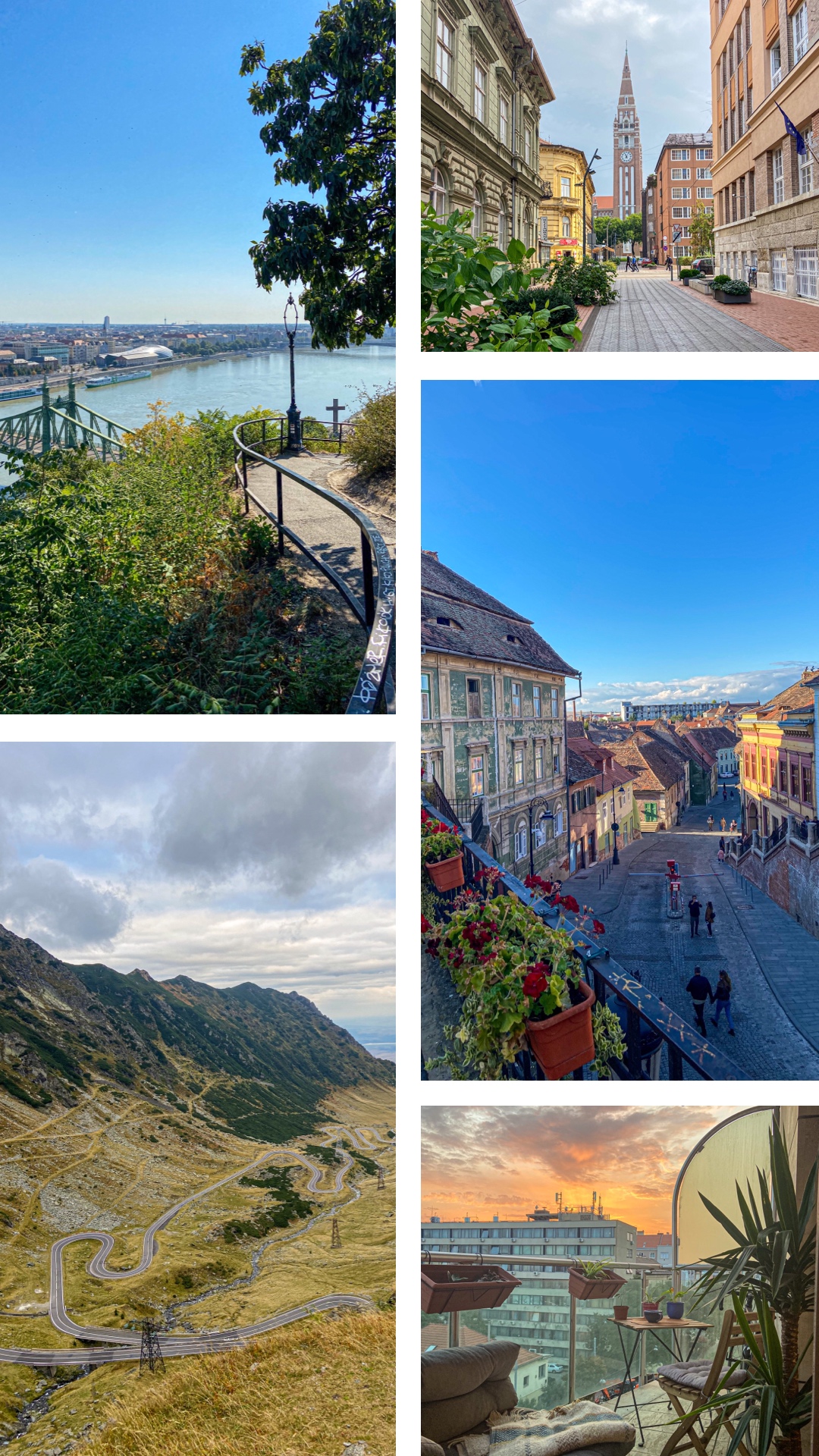 Without going too much into details – I have a separate blogpost (Seven Days in Hungary – Tök jo) which includes all those places and gives you the best travel itinery for a week in Hungary – I was surprised by how much there is to see in Hungary and all the different aspects of the countryside.
My favorite area is the hilly northeast. The mountains, valleys and vineyards feel a bit like my home in the Black Forest. I grew up in the mountains, so this is where my hearth belongs. And there are even some more impressive mountains not to far away in Slovakia and Transilvania.
Episode 7 – Weekend madness to Transilvania
Bucket list time – the windy road which no one can spell…Transfagarasan. It is on my list for more than ten years. And now that I`m so close to it, of course I have to get there. It is already September, winter (aka Omicron) is coming. Not much time left.
I don`t want to waste any PTO days for it, so I decide to drive there over a weekend. Eight hours drive. One way. From Saturday morning to Sunday evening. Well I did more crazy things in my younger days, so it didn`t sound too bad. And I don`t regret this weekend madness to Transilvania.
Once you drive up the road to Lake Balea and see the huge serpentines on the horizon you feel like back in the Alps on the Galibier or Timmelsjoch. It was too cold to ride my bike up there, but I definitely will come back one day to cycle the Transfagarasan and Transalpina.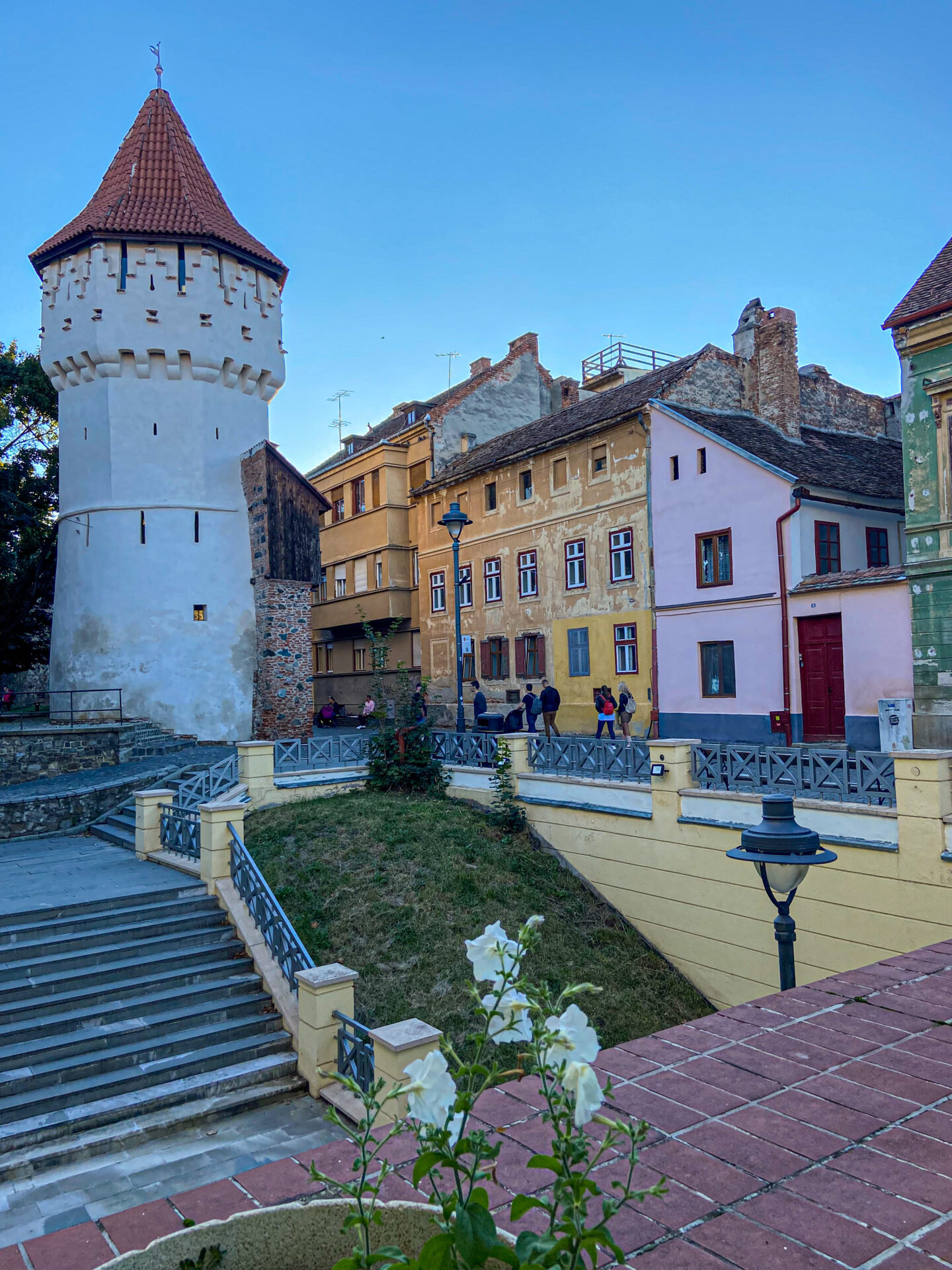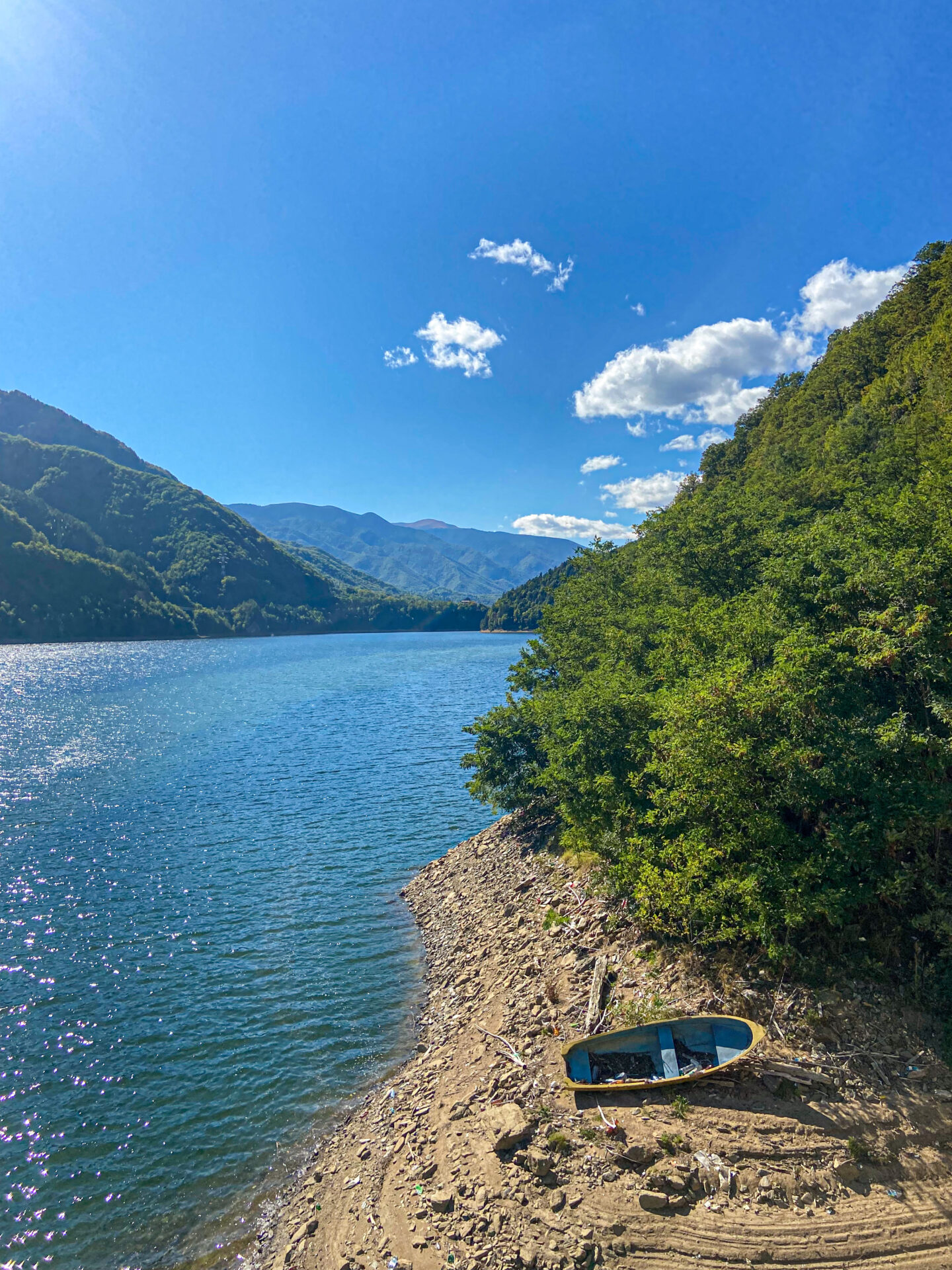 I stayed one night in Sibiu (or Hermannstadt). It was a German colony and you can tell when you are there. The oldtown is pretty with colorful houses and tiny alleys. Its flair is somewhere between Riga and Dubrovnik, with German words on each corner.
Saturday and Sunday I woke up a 5am to drive for at least ten hours. Well I did a straight 22 hour drive once, so I´m used to it. Actually it can be very therapeutic just driving for hours without any destination, listening to music and being alone with your thoughts.
And the weather was great – mostly sunny and warm. Once I re-entered Hungary and made my way back to Budapest I was a bit surprised that it felt like coming home. Didn`t I just move here three months ago?
Episode 8 – Party Night
Well Budapest is also know for it´s nightlife and party in the jewish district. So here is an overview of my favorite ruin pubs and night clubs:
Instant-Fogas komplexum (the biggest one, a merger of multiple nightclubs and bars. You can spend hours here just walking through the maze of rooms and getting lost. Very young and international, great music. If someone asks me where to party, I recommend Instant)
Szimpla Kert (this is the most beautiful setting of a ruin pub, but also the most favorite with tourists, very expensive. As I call myself a Budapest local now, I avoid going there. But it`s a must see for a visit)
Köleves kert (not a night club or ruin pub, the name says it – it's a kert. In Germany we call it beergarden. The setting is very nice with lots of colors and vintage cars. My recommendation for hot days in summer)
Morrison 2 (another nightclub in ruin bar setting, closest to my flat and comes with a cheap alcohol flat. The audience is very young, as low as their age is the alcohol in the drinks. Not my favorite, but made the list anyway)
Goszdu court (it is actually a whole street of clubs and pubs, probably the most famous with tourists. Like the Bourbon Street of Budapest. Not my taste, but definitely a place to go)
Boutiq Bar (a true cocktail bar, expensive as hell with the most fancy cocktails in Budapest. Go there if someone else pays)
360 Bar (one of the few rooftop bars in Budapest, you can see at least a few sights from here, but there are better views (try Marriott VIP lounge for the best views on the Danube). My favorite are the heated iglus during winter)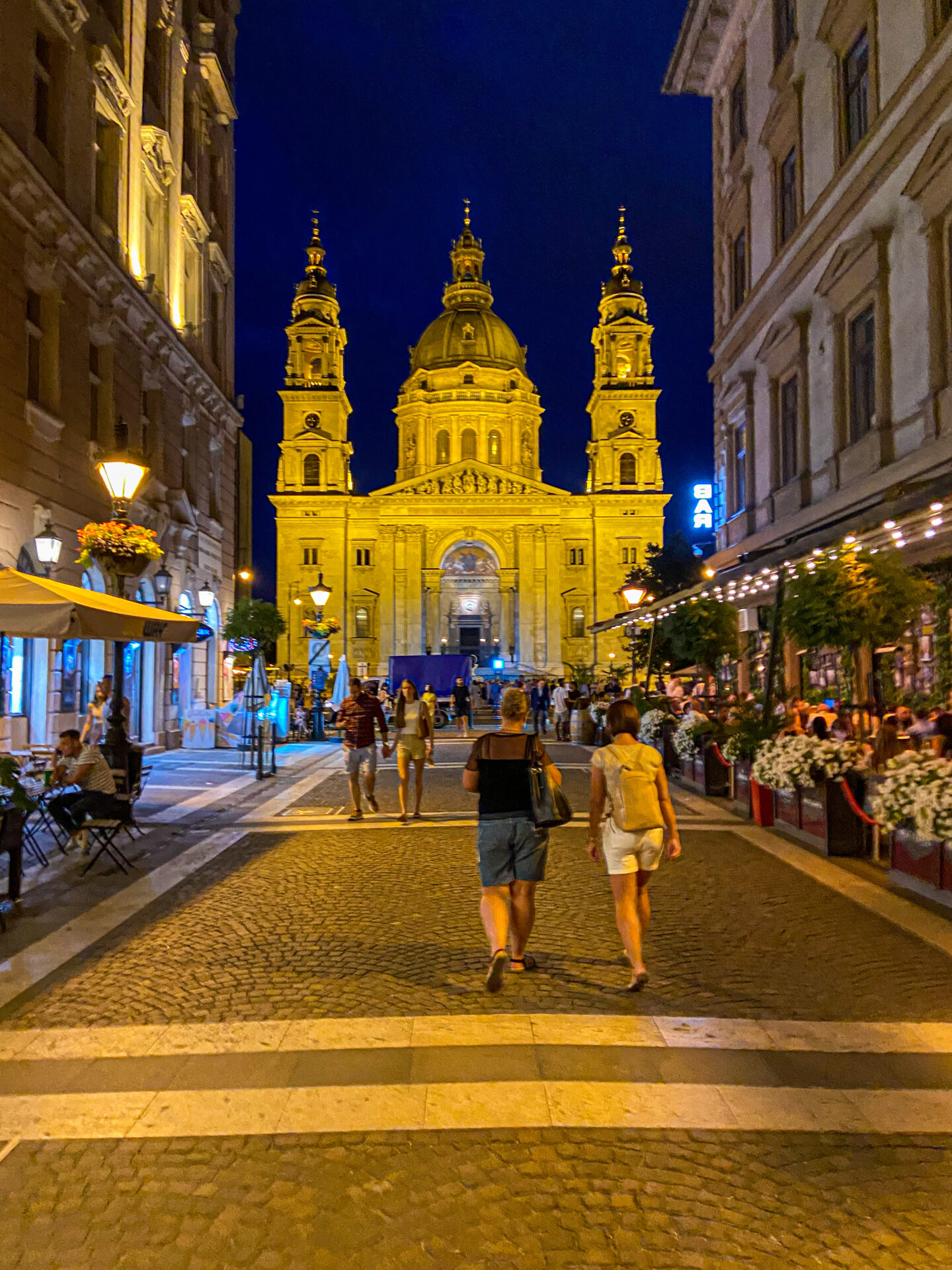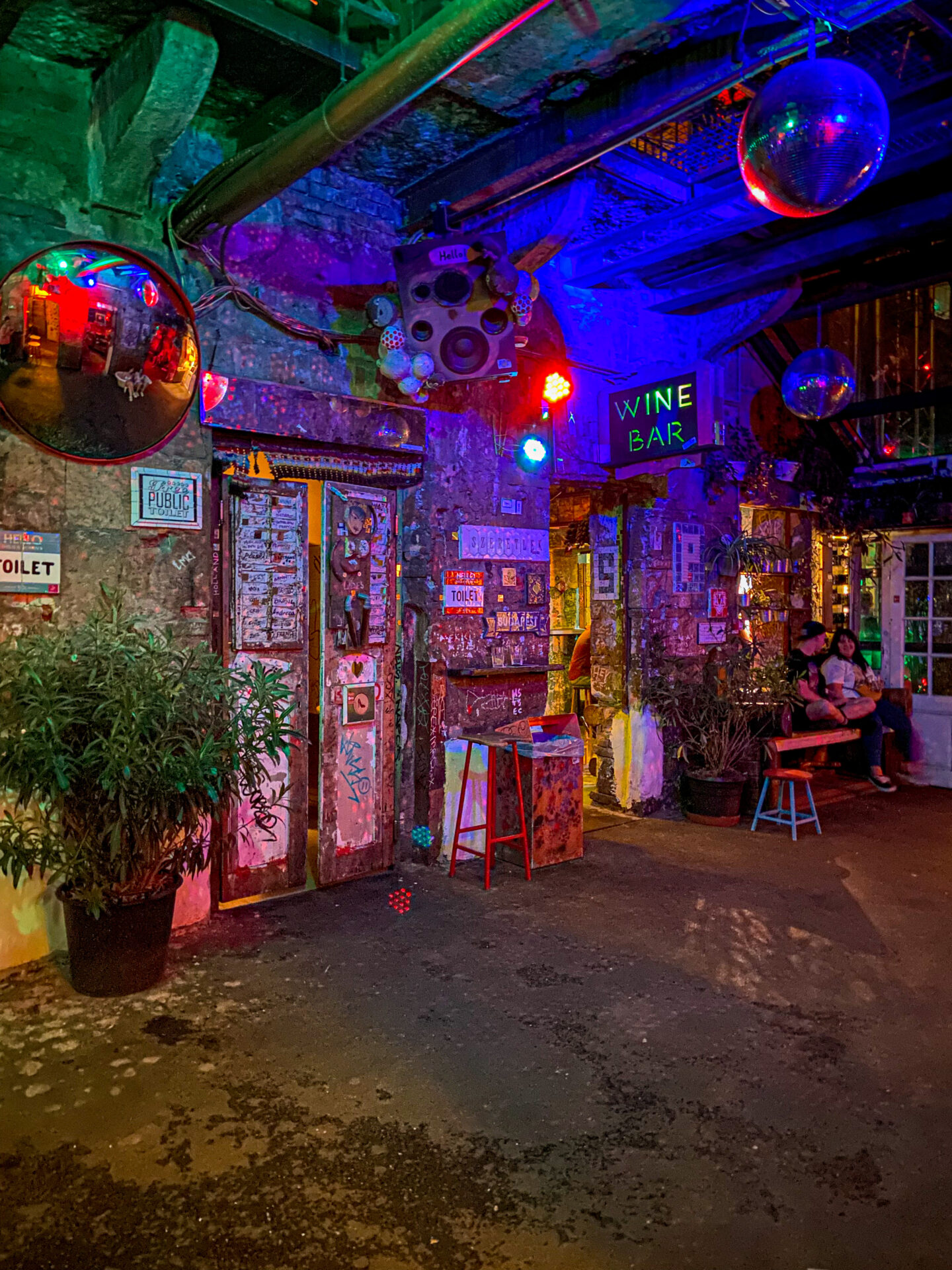 And if you want to grab some food before, between or after the party – here you go:
Racskert food court (small food court with cool setting, mostly vegan food here)
Karavan food court (just next to Szimpla Kert this is the most famous food court, always full of people. Langos burger and goulash soup in a bread are a must)
Kandallo (one of many Burger places in the jewish district, this one is my favorite as it comes with a cool setting. Always full, I recommend to reserve a table)
TwentySix Budapest (if you like plants, this is the best setting, restaurant inside a building-kert surrounded by a million of plants. We asked the waiter, most of them are rented and two gardeners are needed to water all the plants each day. Oh, food is good as well)
Mazel Tov (comparable to TwentySix with a plant-ish ambiente, just next to Instant it can be combined for one night. There is always a long line of people waiting outside, better reserve a table)
Bestia (my guilty pleasure, the most expensive place I have ever been with the most tasty american food and meat up to 100 € per piece. Great drinks. Just next to the Basilica. You would expect it to be trash, but actually it is awesome. Again, a place where you go if someone else pays)
Budapest at night is a bit like New York City. A city that never sleeps. It doesn`t really matter if you walk home at midnight or 3am. There is always something happening. A guy rolling down the alley on an office chair, two homeless guys slow fighting in the corner like The Walking Dead, a french tourist on an E-Scooter screaming "trottoir", a car crash in front of my flat or three drunk tourists singing Oasis songs.
Usually I don`t take the public transport at night and walk home. Strangely with all its craziness it is also one of the safest cities I have ever visited. You can walk through the city at every time and still feel safe. Just bring a jacket, because it can get very cold at night. Especially in winter.
Episode 9 – Snow in Budapest
It doesn`t snow a lot in Budapest. But as I`m here now I knew it will snow for me. Well it was only one morning when the city was covered in quickly-fading white powder, but it counts. Most of the winter days are just cold and foggy.
It doesn`t matter though, during Christmas time Budapest is even more of a light show than in the other eleven months of the year. Whole streets with illuminated trees, Christmas markets and icerinks at the Varosliget, Vorosmarty ter and the Basilica, the huge Christmas tree at the parliament and of course the famous trams in golden and blue Christmas lights.
If you like Christmas, you will love Christmas in Budapest.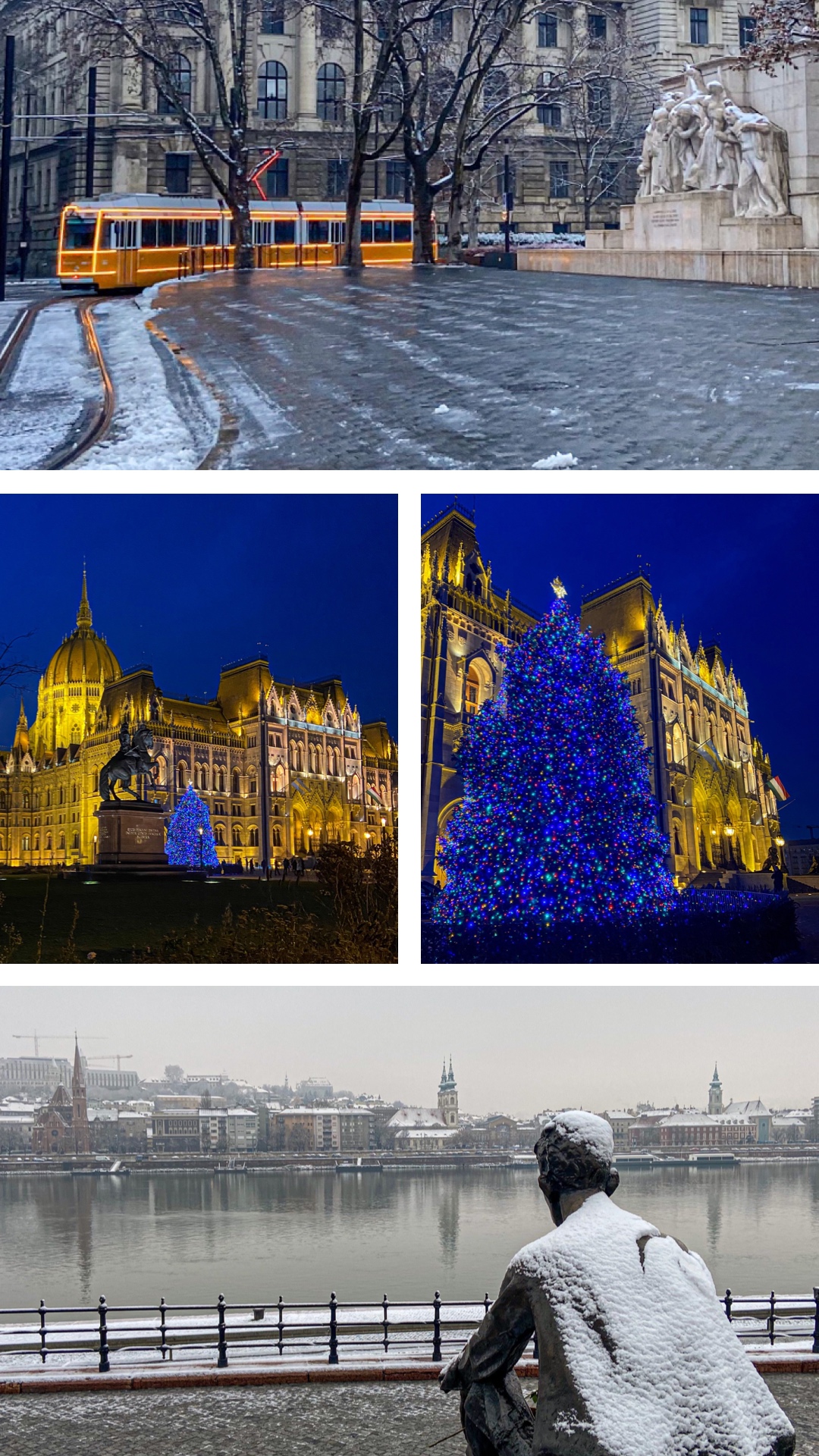 I spent Christmas Eve at home in Germany (there was no snow in Germany either, +15 degrees at the end of December, hello climate change), but of course I came back in time to celebrate New Years Eve in Budapest.
In Germany fireworks were not allowed, so I decided to fly back on December 31 to watch the fireworks at the Danube. And I was not alone with that idea. Around midnight it felt like half of the city came out to the riverbank to celebrate. Of course no comparison to the celebration and fireworks of the National Holiday in August, but after 2019 New Years Eve in Hanoi it felt good to celebrate another New Years Eve in a foreign country.
Where will I celebrate New Years Eve of 2022?
Episode 10 – Work Work Work (Season Finale)
Last but not least. I also had to work a bit during Season 1. To say the last two years have been tough would be an understatement. But 2020 and 2021 have also been some of the most exciting. I got more inspiration on that little book I`m writing than in the ten years before 2020. So in retrospect – not everything was bad.
And I saved a lot of time (like two hours each day), as the office is in walking distance from my flat. Working from home, sitting on my balcony in the sun before work, going for a walk during lunchtime and cycling to Margit Sziget after work to drink some cocktails made it honestly feel like being on a huge vacation (#workation). Is that how mini-retirement feels? Or let`s call it a paid sabbatical.
My favorite part of Emily in Paris is the last episode of Season 2. When her american cliche boss from Chigaco visits the Parisien laissez-faire office and questions everything. Which of course ends in drama and everyone from the office quitting. Leaving Emily with the decision to follow her dreams, stay with Sylvie, her co-workers and in Paris for longer than just one year or returning back to Chigaco and working for her not so likable Corporate American boss.
Of course there is also a love triangle and heartbreak. For the drama. It´s Netflix after all. And it leaves us with a major cliffhanger. Emily calling Sylvie to tell her she made her decision, right before the screen cuts to black.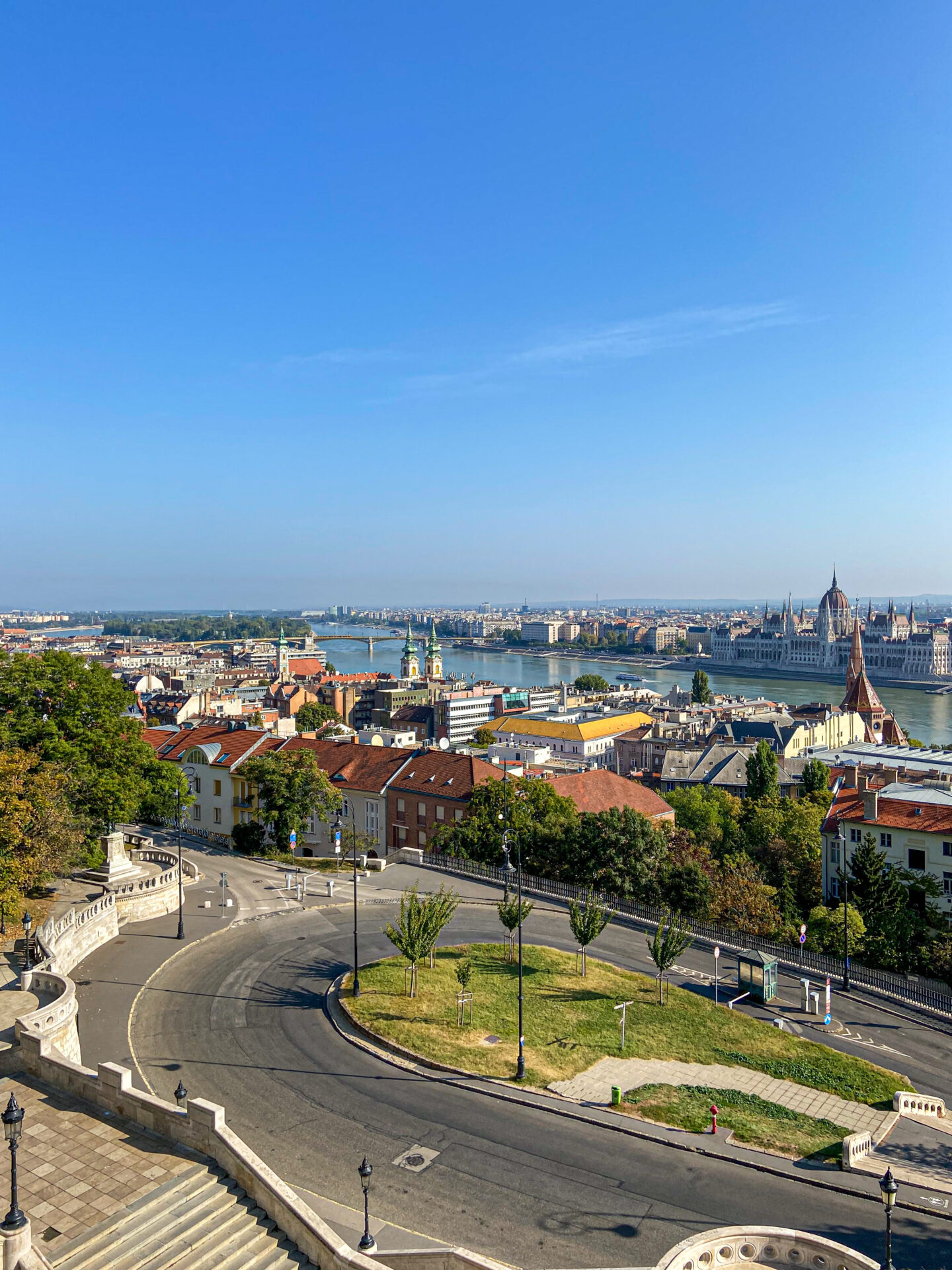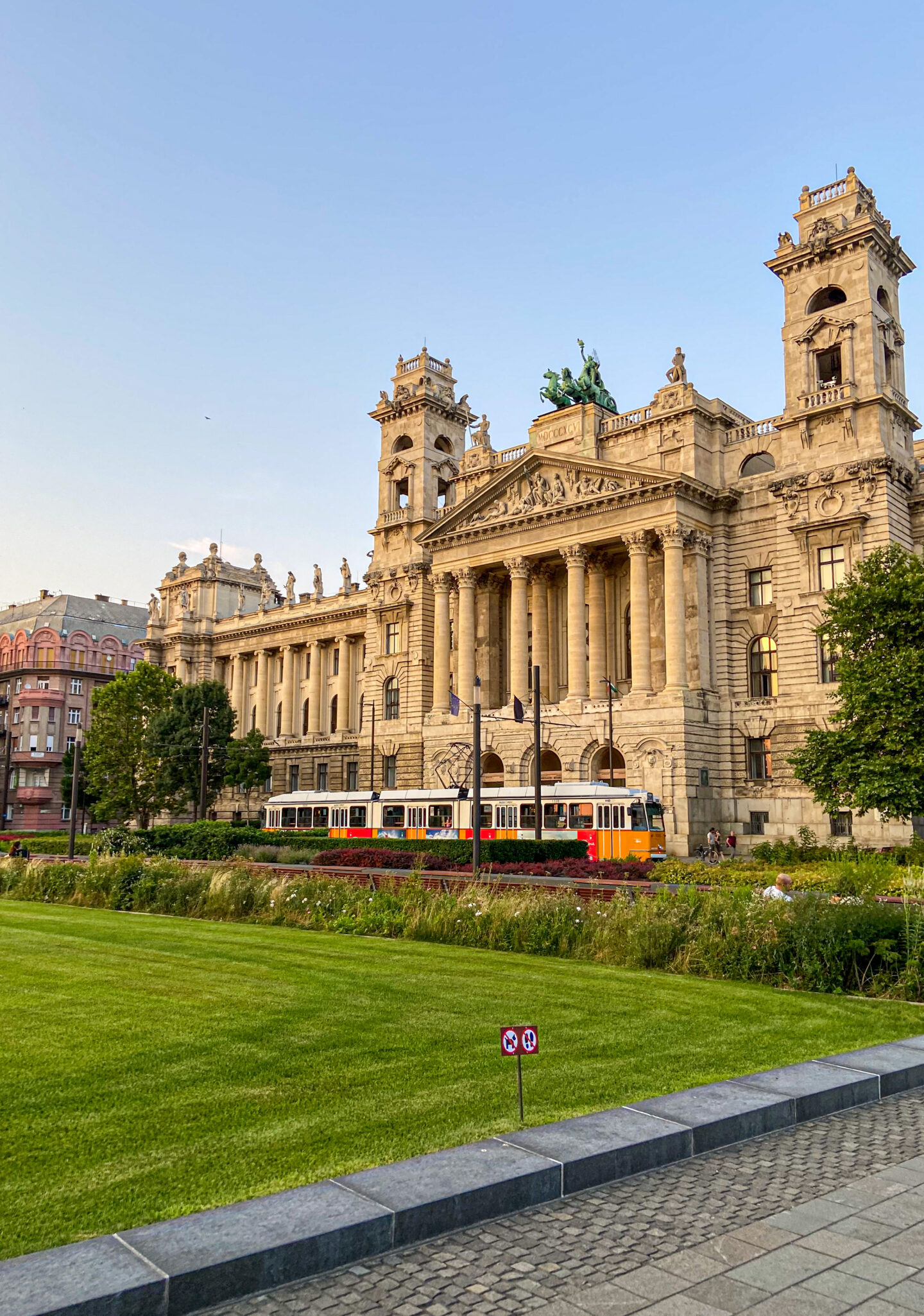 So how will Emily decide? Everyone knows she belongs to Sylvies team and to Paris. But that would be the obvious choice, wouldn`t it? Also she just realized that Gabriel got back with Camille and Alfie will move back to London. She has nothing left in Paris.
So my guess is she will go to Chicago – just to realize after a few episodes that it was not the right decision and fly back to Paris. It is called Emily in Paris for a reason, right?
Strange coincidence is that one week before the second season was released I had to make a decision between resigning from my current position to go with a new offer or staying. This is where you have to play the ending scene in your head. Walking across the Margit hid with emotional music in the background, making the phone call, saying I made the decision and then cutting to black. Well this is not Netflix and no one would understand a word with all the traffic noise on that bridge. So yeah, it was a bit less dramatic.
Which decision did I make? I guess we have to wait for Season 2.