A bit more of a Netflix-like expat story (now)
Here we are again! The new season of Emily in Paris has still not aired. But outside of the Netflix universe a lot has happened. And I do not mean Game of Thrones 2.0 on HBO. Even though that is fun as well. After two turbulent opening seasons of Marcus in Budapest we are back for Season 3. Well, actually it is Marcus in Amsterdam – Season 1. But the episodes will keep its continuity. You never know, with good behavior…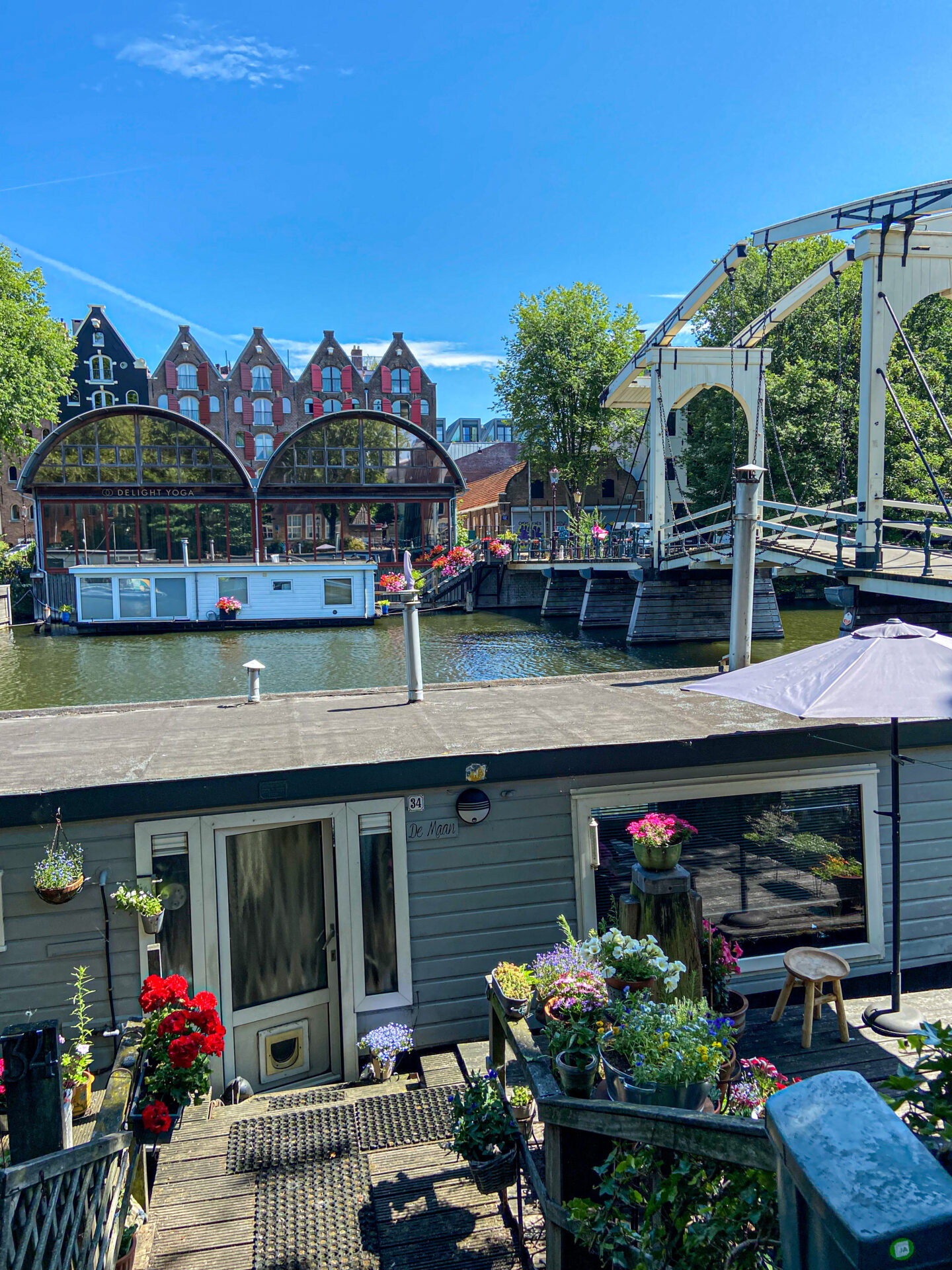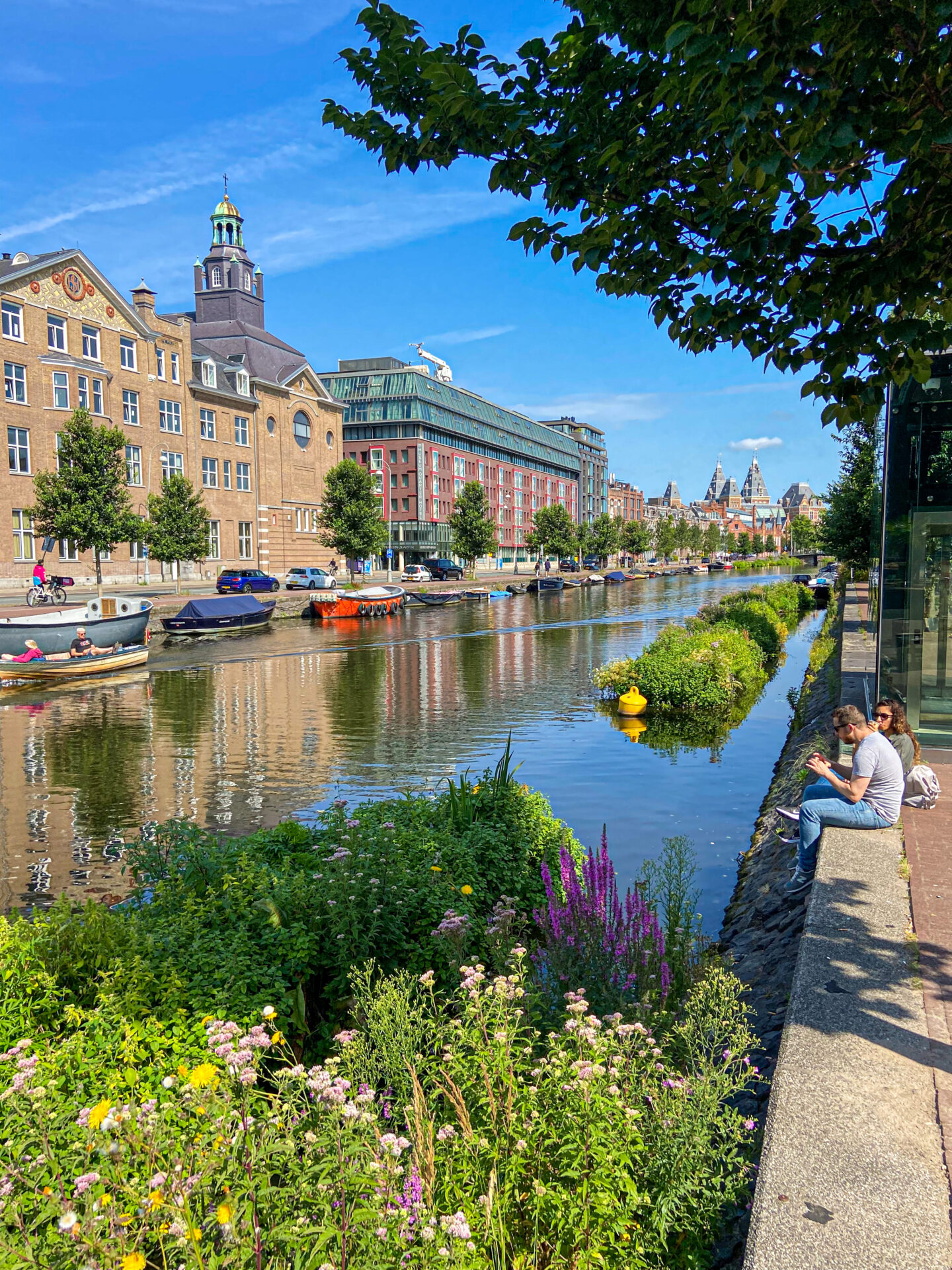 I was afraid to run out of material for this season, but I was wrong. Two months in Amsterdam have been enough for the script of the first season and ten brand new episodes. And since we had a huge upgrade in production set and budget, just fair to also add some new features to the show. Season 3 will get its own music intro – let`s hand over to a great collaboration between the Reputational Taylor Swift and Hollywoods Bleeding Nightmare Post Malone:
"I had thousand bad times, so what`s another time for me? You try to burn my house down, but what`s another house to me?
The world moves on, another day another drama, dama. But not for me, not for me, all I think about is karma. And then the world moves on, but one thing`s for sure. Maybe I got mine, but you`ll all get yours.
But I got smarter, I got harder in the nick of time. Honey, I rose up from the dead, I do it all the time.
Cause I can take anything that you give me. It`s gonna take a lot more to kill me, bitch. So thank you for the grave, I needed me a place to sleep."
So it goes…
21. The Hunt of the Flats
The housing market in Amsterdam is crazy. I heard a lot of bad stuff about finding a flat in this city, and I can confirm it is a huge challenge. You need some help from the universe to find a perfect fit. And I usually have help from the universe.
Most of the flats I sent an email to the agency, I did not even hear back or just got an email that there are no more visits possible after one day of posting the offering. But then I found the perfect one. Between Houthaven and Jordaan, in the unpronounceable Spaarndammerbuurt. Well it is pronounceable for me as German. Temporary flat for eight months, fully furnished with a balcony.
My universal luck was that I had a relocation agency. And they were besties with the real estate agency. So even though there were 80 other participants on the flat viewing which happened on Instagram live, they picked me. I only had to throw in a nice introduction letter with a picture of myself. I think the owner is a fan of products from my current company. That helped as well.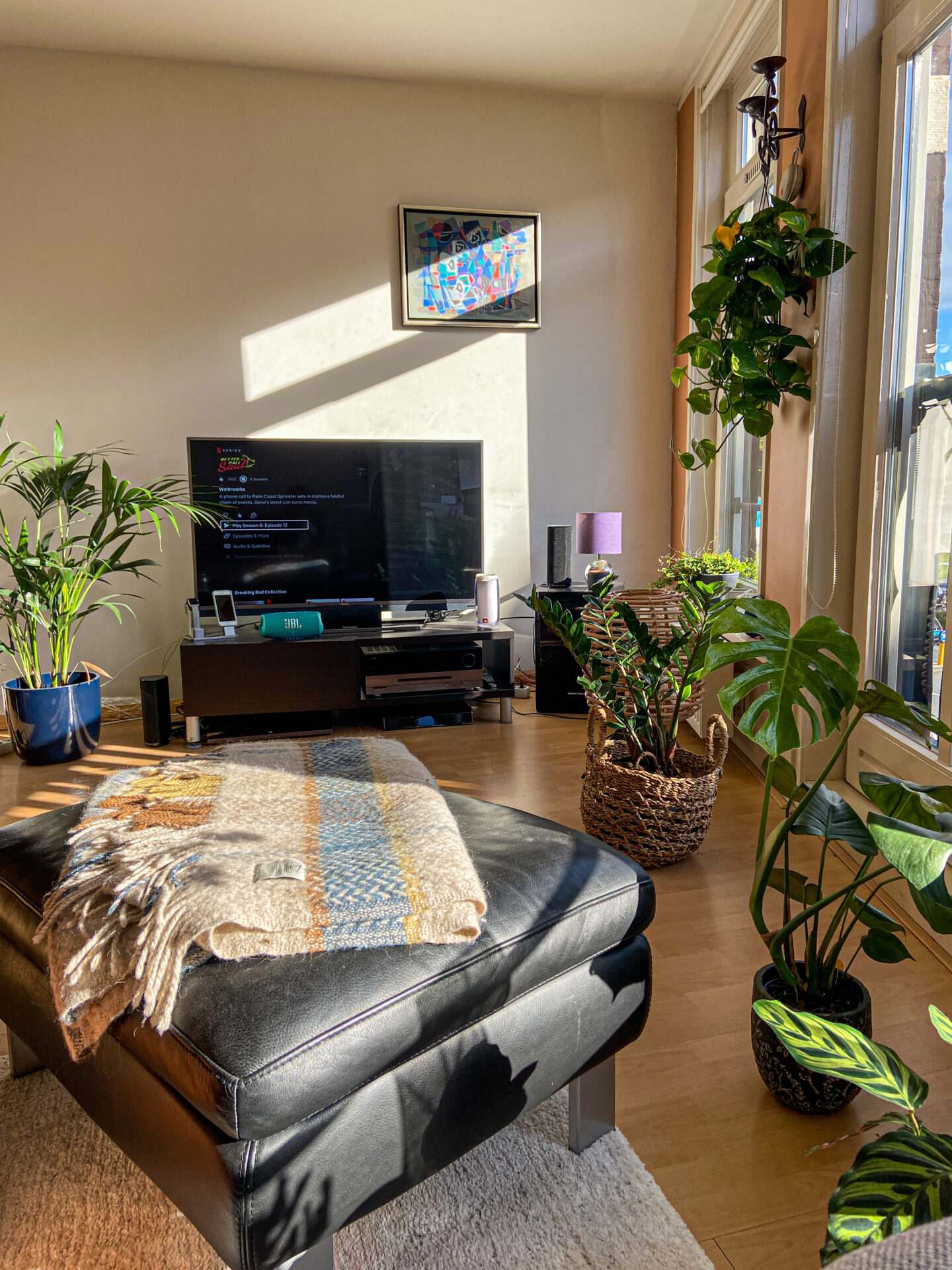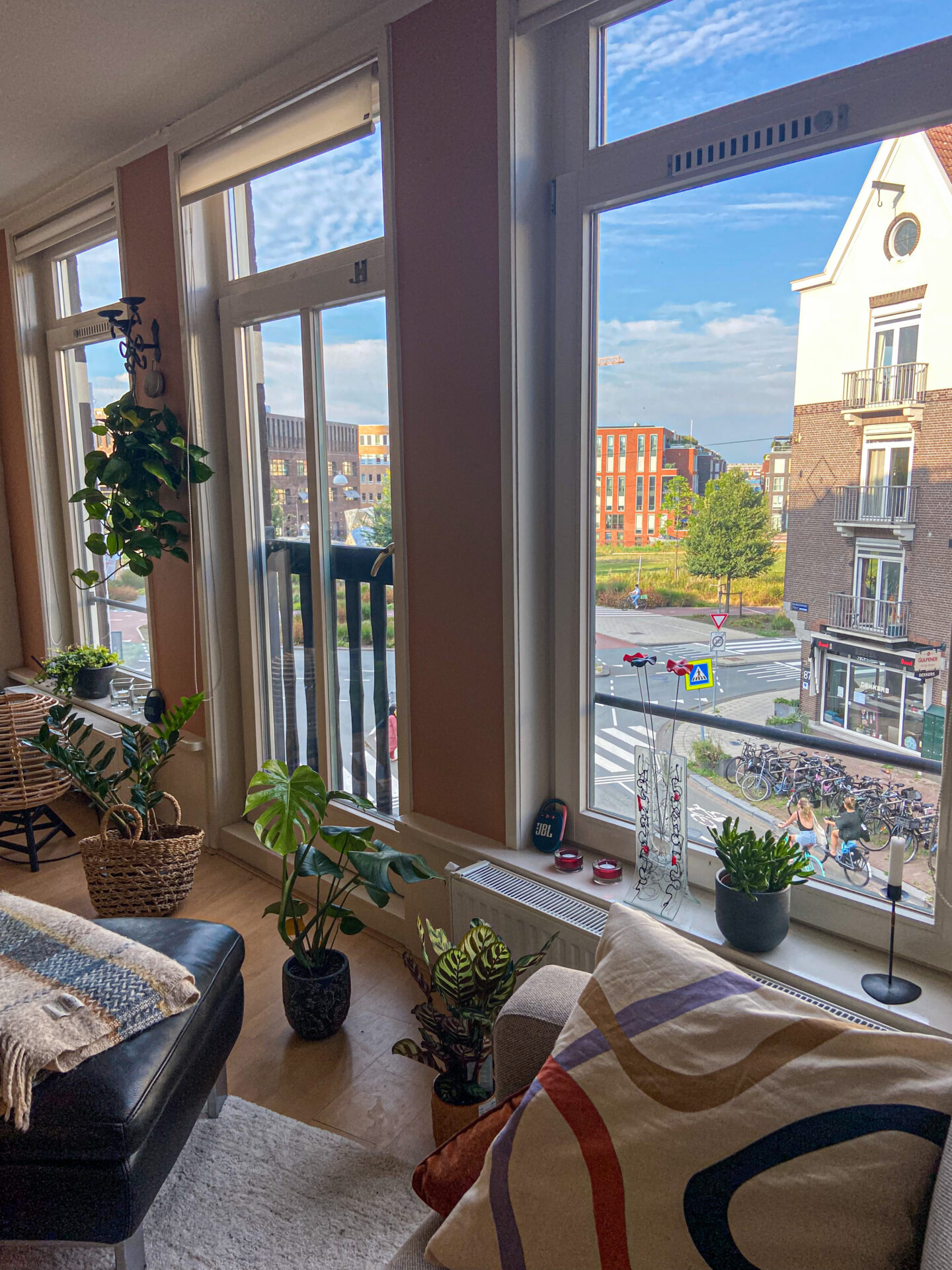 First time I entered the flat I was stunned by six doors going into each direction (I have to mention I never saw the flat in person before the rental period started, 2k rent and 3k deposit paid in trust upfront). So even though it is just two rooms and a small separated working area, it feels like a whole mansion. Separate bathroom and toilet, another door to the washing machines. And the main door, actually it is seven doors… so manz choice, which door to go through?
And the front view is amazing. Over the futuristic Houthaven buildings I can even spot parts of the IJ river and sometimes huge cruise ships passing by. On the backside a sunny balcony with hammock. It feels more like a longterm AirBnb than a normal flat. And it was fully stocked, I never bought any suppliers for washing, cleaning etc. until today. Like I said, sometimes the universe just seems to be on my side.
The street in which the flat is located is a sight in itself, that's why it will get its own episode, a bit later on.
22. The Sunniest Dutch Summer Ever
I heard so many jokes about dutch summer, I didn`t expect to see the sun here in Amsterdam. And then on my first day, I was lying in my hammock and sweating. And I never stopped sweating. 9 weeks from end of June to end of August there were about two rainy days. The rest was sun. And up to 38 degrees. I died multiple times in my flat which gets a lot of morning sun and has no AC. The room temperature was usually between 25 to 30 degrees. A towel became standard repertoire of my home office.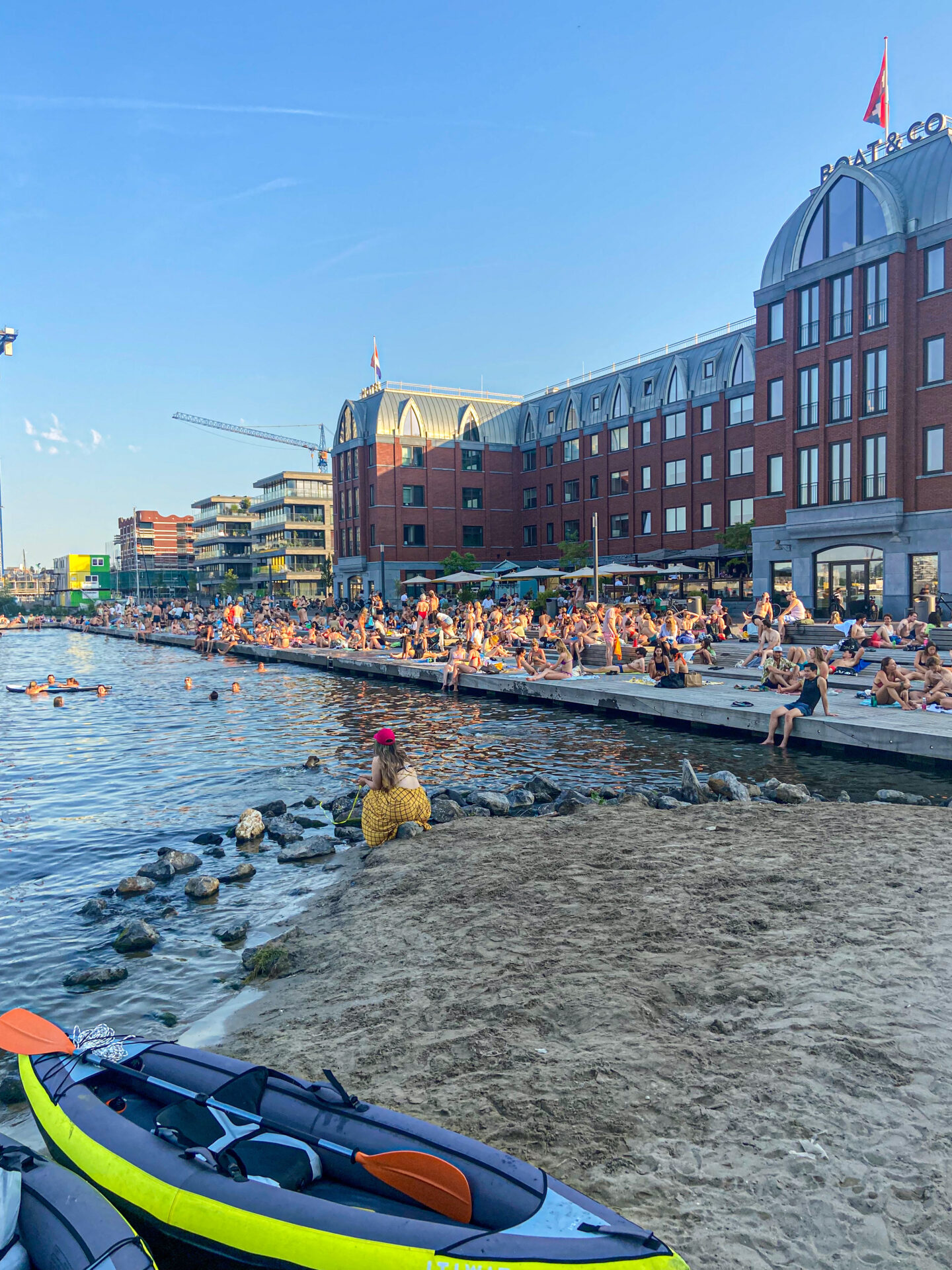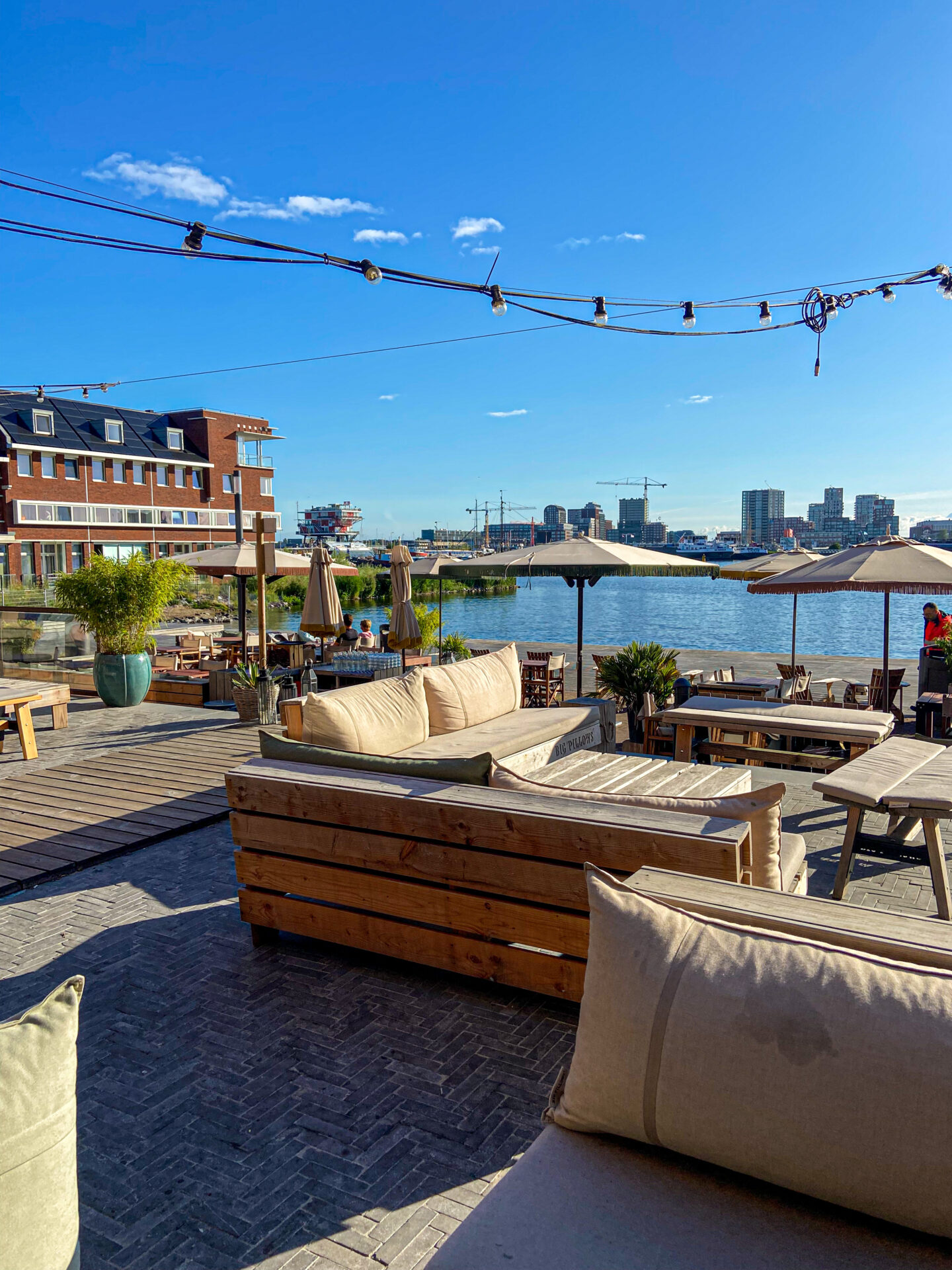 In the mornings I took a walk through Houthaven. The craziest living area I have ever seen. Artificial canals, hotels that look like huge toilet seats, transformer-like houses and the coolest beach in Amsterdam. I even gave those places names. There is little Malibu, the Black Mirror, the Eye of Hout, the Houtquarter…ah you get the idea.
Walking through this place shaking my head and wondering if I ended up in one of those Black Mirror episodes in which everything seems too good to be true. Like the weather. Many times I had my morning coffee at the outdoor areas of the Boat Hotel. It felt like Ibiza or Hvar. What you call holiday, I call another day.
On the weekend I cycled through other parts of Amsterdam, never got wet once. Everyone told me that last summer was way worse. But it seems like wherever I go, I bring the sunshine with me (yes, I´m still working on healing these narcissistic traits someone planted inside of me). Is that some kind of foreshadowing?
23. The Coffee Shop Maze
Coffee Shops in Amsterdam are notorious. There is even a list circulating the internet on the best coffee shops and products. But for me, I don`t really like drugs. I really like coffee!
"What do you like about coffee? It`s coffee! A big cup with coffein! It`s has the juice! I can`t imagine a more beautiful thing. It`s coffee! I can tell you all about it. When I tried it with caramel, everything changed!"
After I spent twelve months finding the best bakeries and cafés in Budapest, I`m now on a mission to do the same in Amsterdam again. Some I found on Pinterest and Instagram, others I just found by cycling aimlessly through the city. Let`s sum up ten of the best breakfast and coffee places in Amsterdam:
St Jean (It became a tourist attraction because of Instagram, the interior is just too beautiful to not take a picture. Organic milk and the best croissants in Amsterdam. Sometimes it is worth the long queue down the streets. But I try to avoid it when it is crowded)
Piqniq (On the other side of the street, nice brunch places with affordable breakfast options. Nothing beats sitting outside in the sun on the weekend and watching the street markets)
Moods Coffee Corner (Close to St Jeans and Piqniq, all in my second favorite Amsterdam district Jordaan, it is very international with a lot of expats. Maybe locals cannot afford the prices… but this brunch places has nice offers as well. Definitely worth a visit when you are strolling through Jordaan)
Screaming Beans (A bit more in the center of Amsterdam, feels like one of the American coffeeshops and reminded me of Madals in Budapest. A bit of a hidden gem)
Coffee & Coconuts (In my favorite district De Pijp, located in an old theater over multiple levels. The setting is laid back and has a bit of Bali flair. A lot of fruit and smoothie options. Long waiting lines, better reserve a table here on the weekend)
Factory Girl (Another one in De Pijp, vegan breakfast choice. The tables on the streets fit perfectly into the urban jungle background of this beautiful area. I was joined by a cat during my breakfast, maybe it was the Factory Girl?)
Benji`s (Now this one really has Bali feeling. Plants and buddha decoration all over the place. There are a couple of these Benji`s in Amsterdam, usually a bit hidden. Get a fruit bowl and get the Indonesian vacation feeling for free)
Coffee District (Close to the Vondelpark, very similar to the other street coffeeshops, e.g. Screaming Beans and Toki. It is surrounded by the villas next to Vondelpark, I call them upper west/east side. Watch out for Gossip girl)
Anne&Max (This is actually a chain of coffeeshops in Netherlands, but the setting is so charming and unique that you never would think about it was. I have one close to my flat in Houthaven. They don`t even bother to talk to you in dutch. It is a heaven for expats and remote workers.)
Dignita (Another little chain of brunch. Three Dignita are spread over Amsterdam – Oost, Vondelpark and Westerpark. The closest one for me in directly in Spaarndammerstraat. It can get crowded on the weekend, reserving a table is recommended. Prices are high, but supporting local brands should be high on the agenda as well)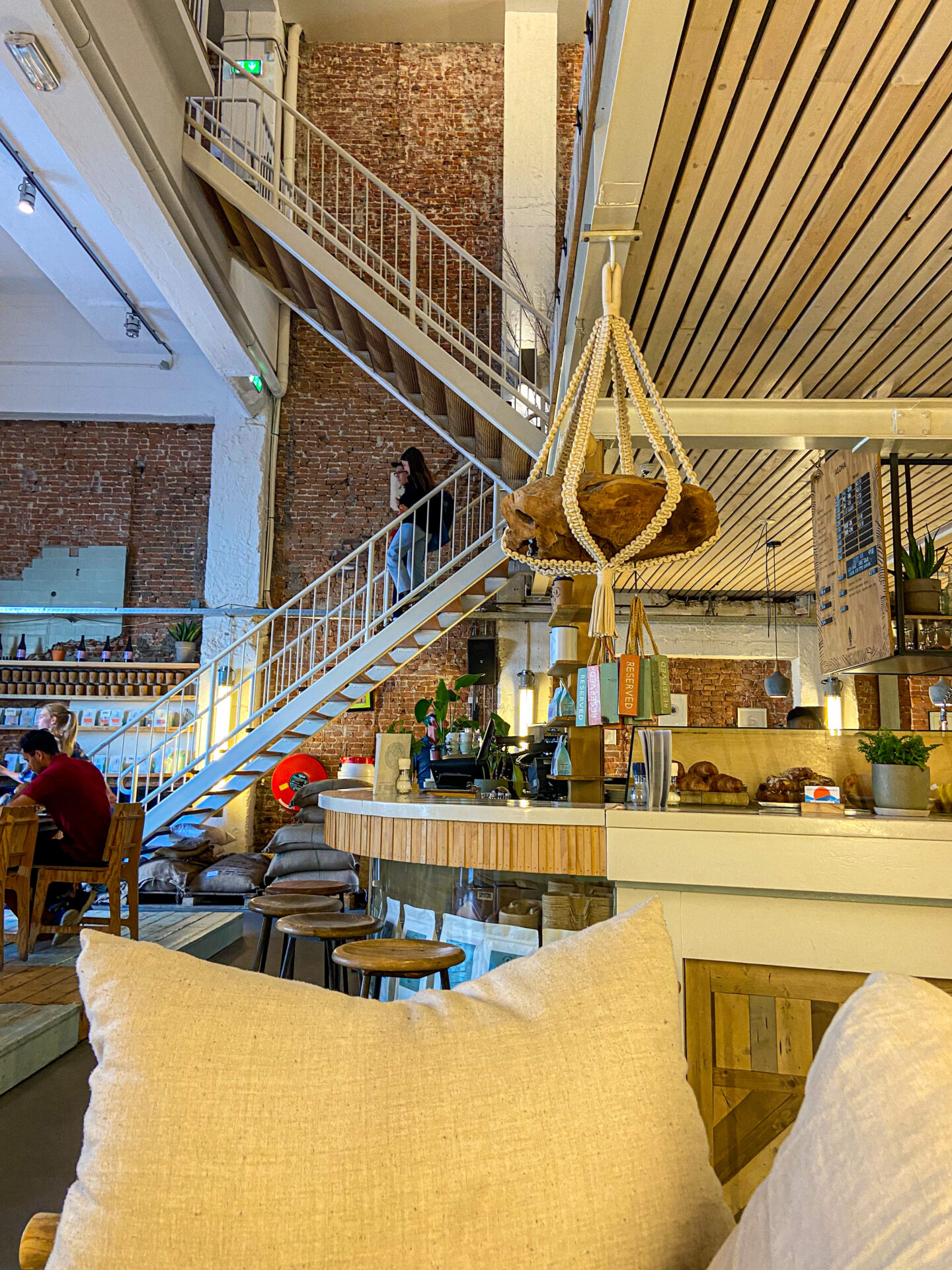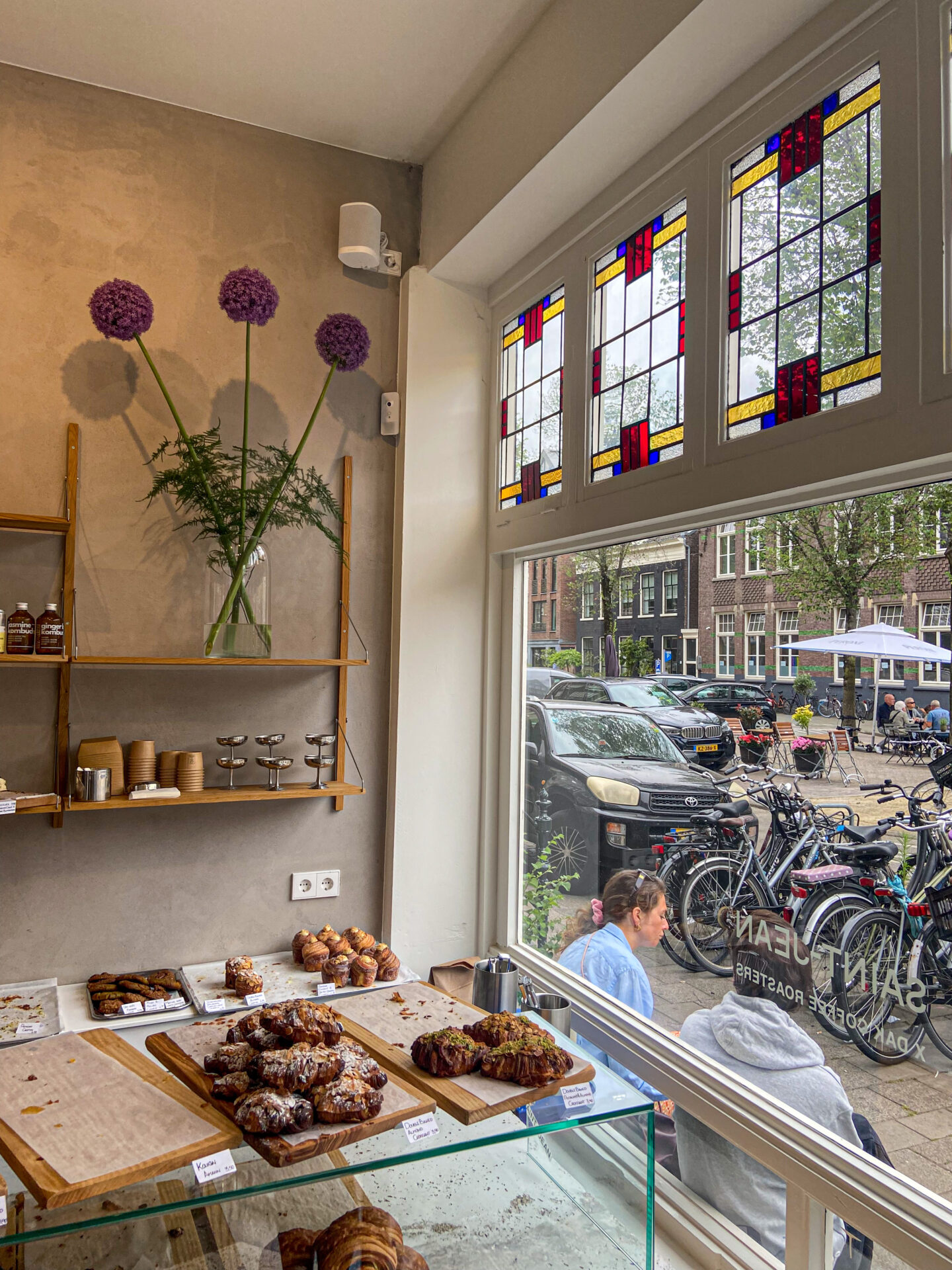 The amount of time and money I spent in these places during summer was immense. Amsterdam is definitely not a cheap place to eat & drink out. And I still have a long list places to see. Maybe one day I will even make it to one of those other coffeeshops everyone is telling me about. But then again, do I really need to? I can just walk through the streets and get high for free. I guess I stick with spending money on the important things in life: Coffee!
24. The Free Festival Experience
The summer of cancelled festivals turned into the summer of free festivals. I did not make it to Sziget this year and after hearing about many fights at the festival I`m happy I skipped it. But the Netherlands have their own festival culture as well, maybe the biggest in Europe. Almost no weekend without a festival somewhere close to Amsterdam.
And then there is one of the biggest festivals Amsterdam has to offer, which is even free: Pride Week. Culminating in the epic canal pride show. It was the first since COVID, and basically the whole city attended this event.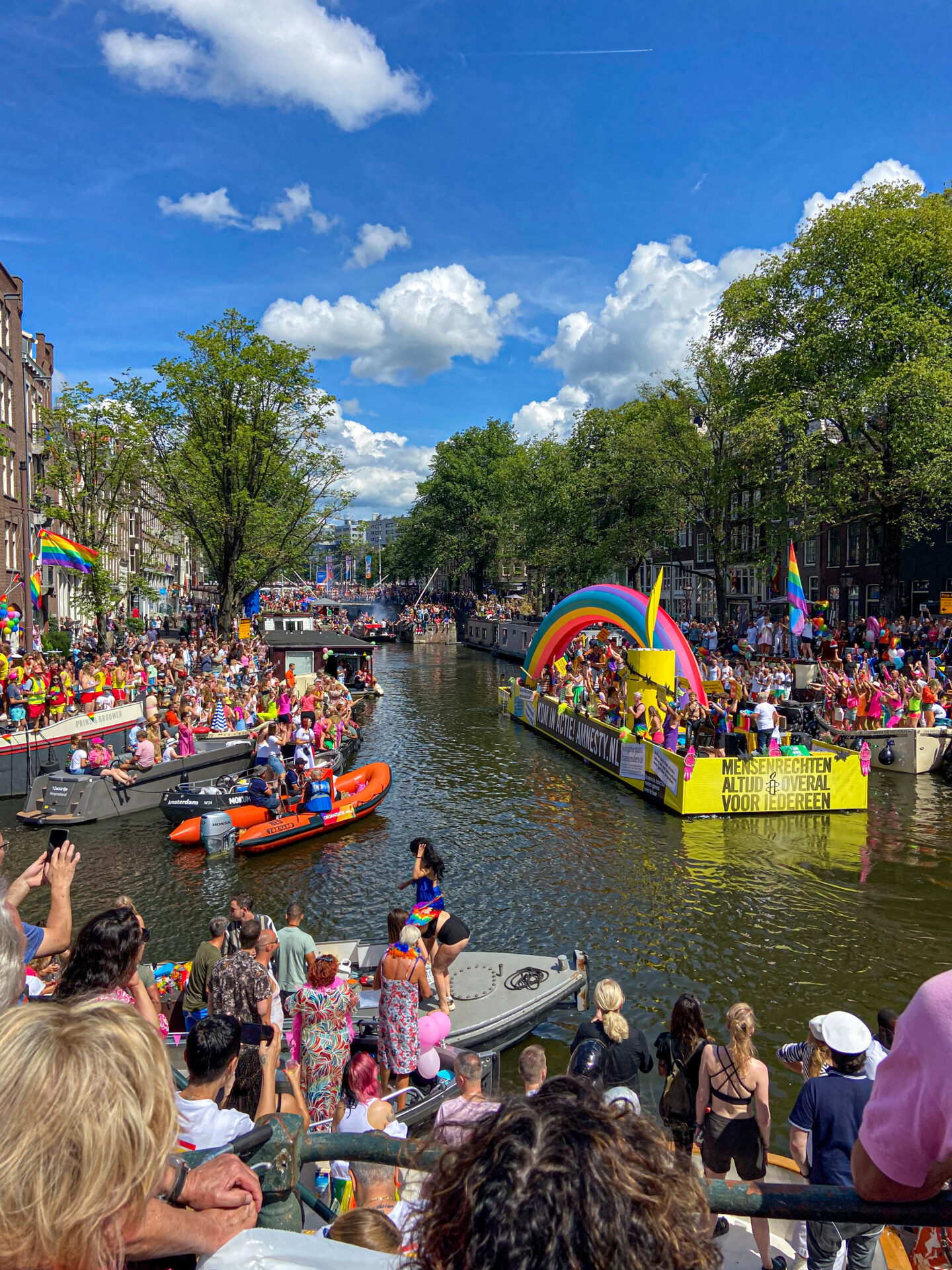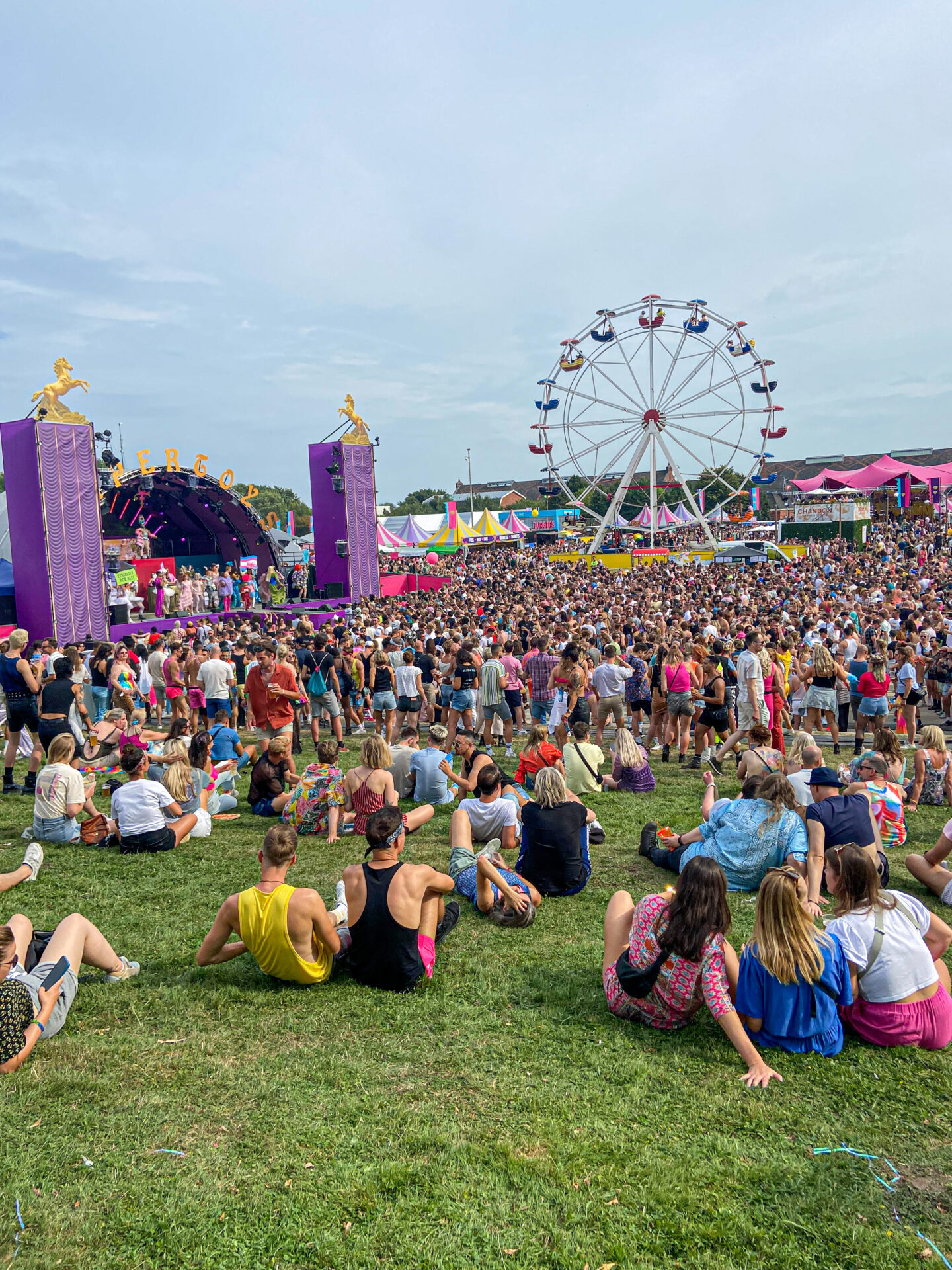 Five years, five August, five countries….climbing the Great Wall in China (2018), on top of the Rock in New York City (2019), camping in the highlands of Iceland (2020), weekends on MSS Budapest & fireworks on St Stephens day (2021) and now the first Canal Pride since COVID in Amsterdam (2022). Not gonna lie…seeing your new home turning into one huge festival location and people from all around the world celebrating together peacefully has been one of the most amazing experiences ever. It just felt right.
And even though I underestimated the sheer amount of spectators and I struggled to get a good spot to see the whole show, I had a great time. Walking alongside the Prinsengracht, surrounded by loud music from JBL speakers and people in fancy costumes, I felt at home for the first time in months. I will remember this day forever.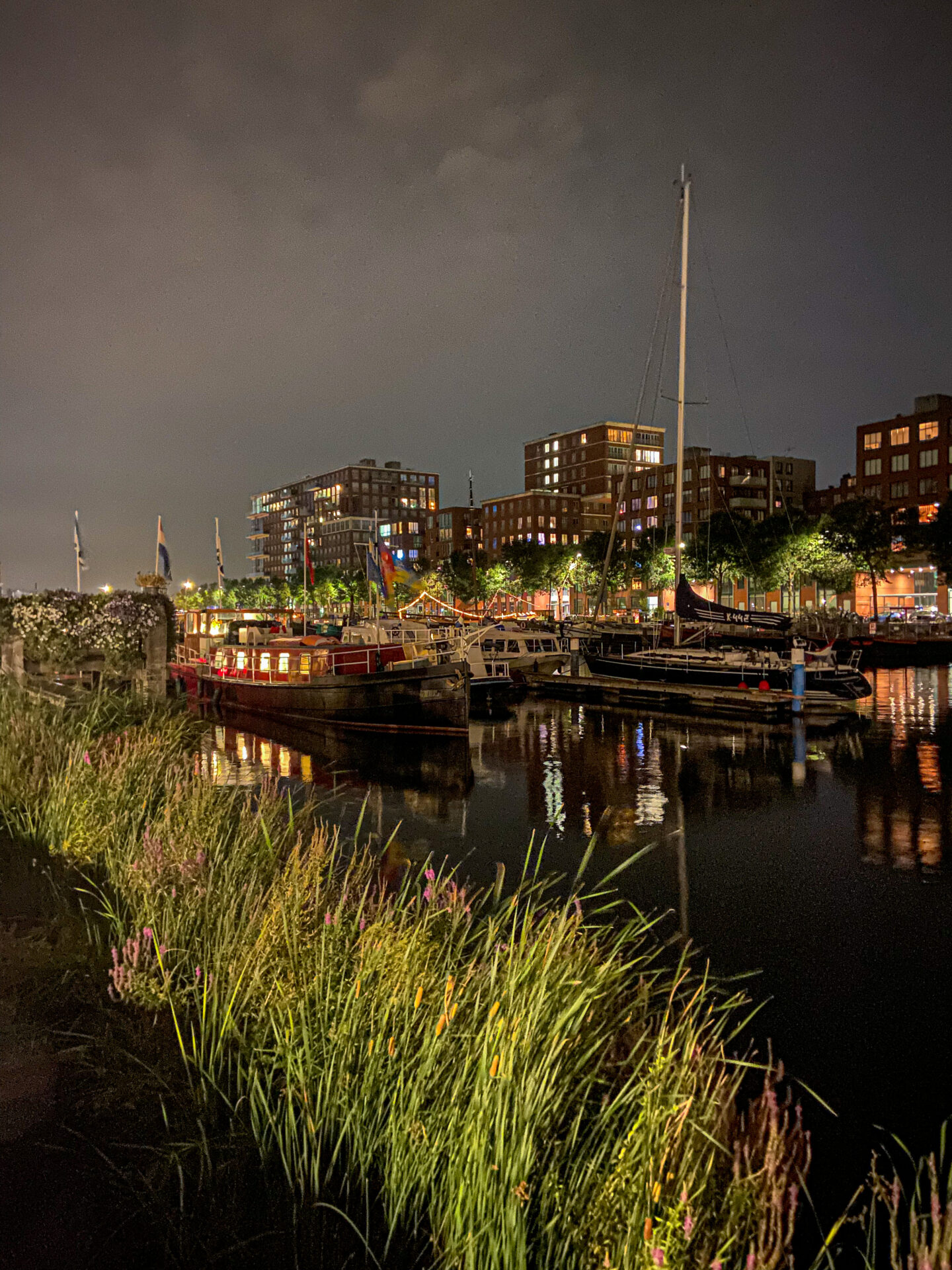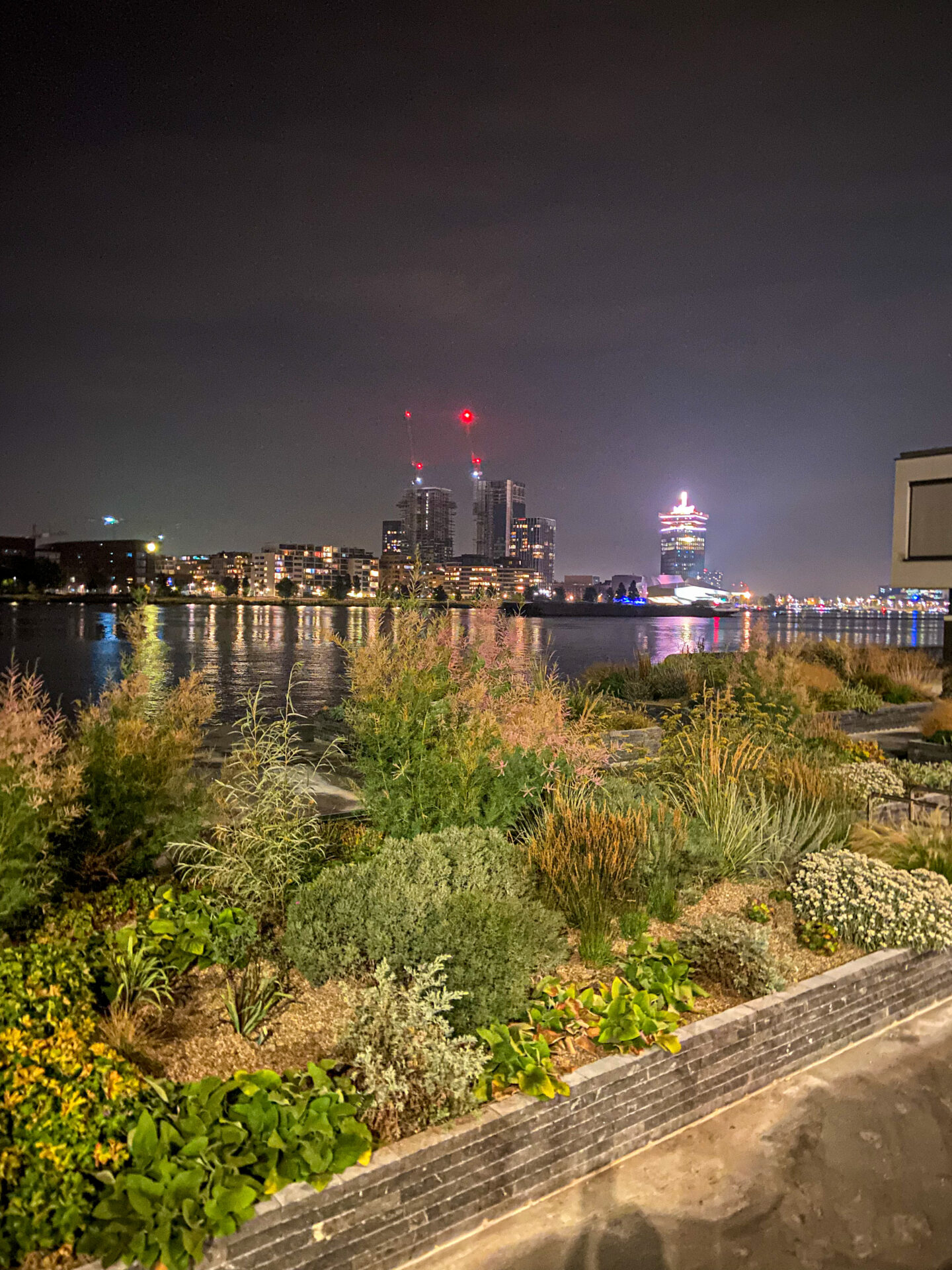 And on top I got another festival experience. The Milkshake festival which is located in the Westerpark, just five minutes from my flat. The Westerpark is one of the largest parks in Amsterdam, next to the train tracks. There is a small hill separating the trains to the large green area of the park. From that hill you can actually see over the fence circulating the festival and get some free festival experiences without risk of any close contact and viruses. That`s where I spent my evening after the Canal Pride. Two free festivals in one weekend. You only get that here in Amsterdam.
25. The Nether Lands
The Netherlands are not a very large country compared to others, but they have much to offer. I planned trips to Haarlem, Utrecht, The Hague, Rotterdam, Leiden, Zaandam and Zandvoort. Most of it are still on my list because I just spent most of these days in beautiful sunny Amsterdam.
But one Saturday I booked a train ticket to Zaandvoort. I really wanted to see the beach. It was one of the colder days, just slightly above 20 degrees and I had the whole beach to myself. An endless sea of sand dividing the Nether Lands from the ocean. And on the other side of the ocean, the land of the brave and the home of the free. It`s between me, the sand and the sea – Carolina knows.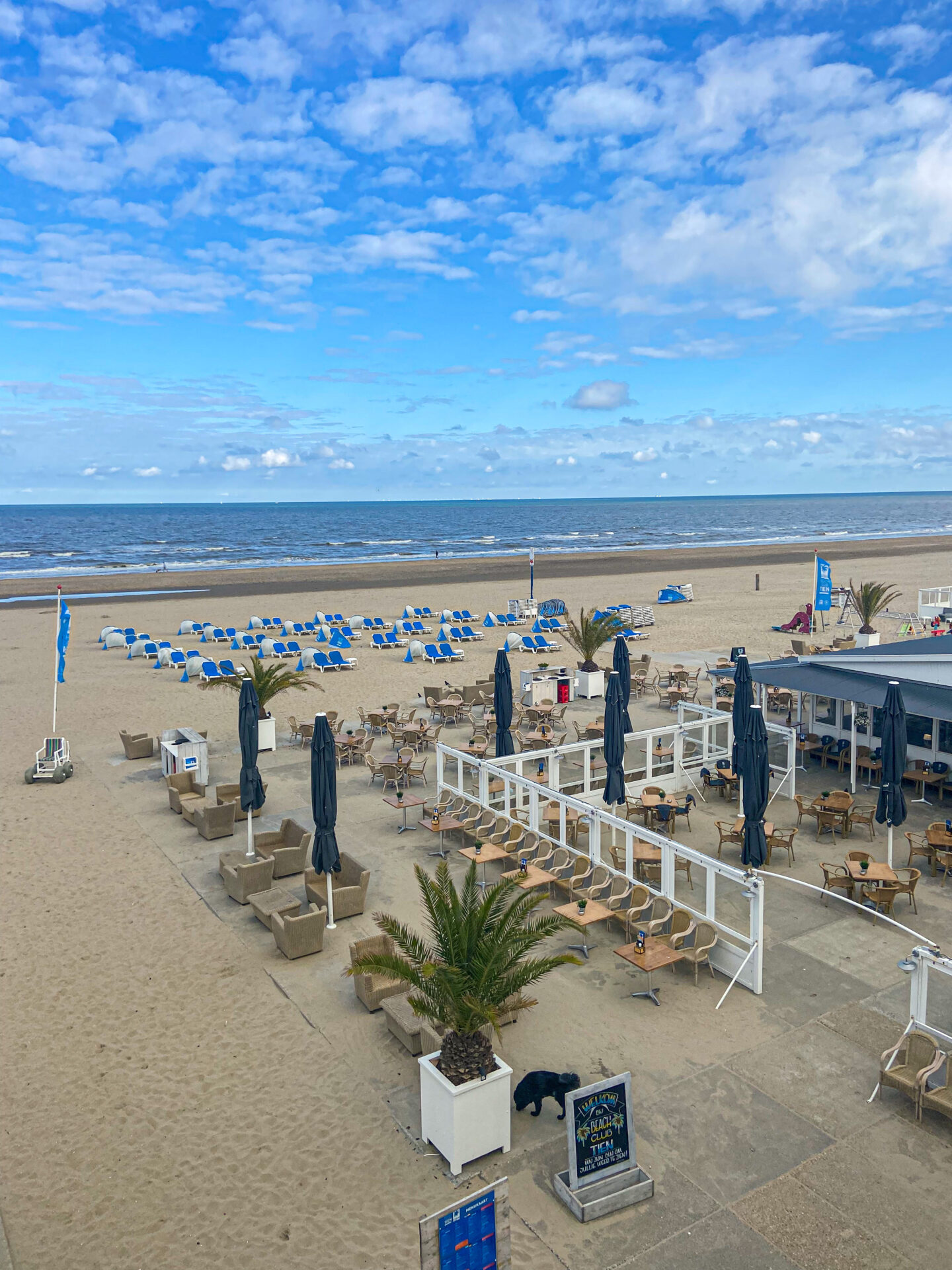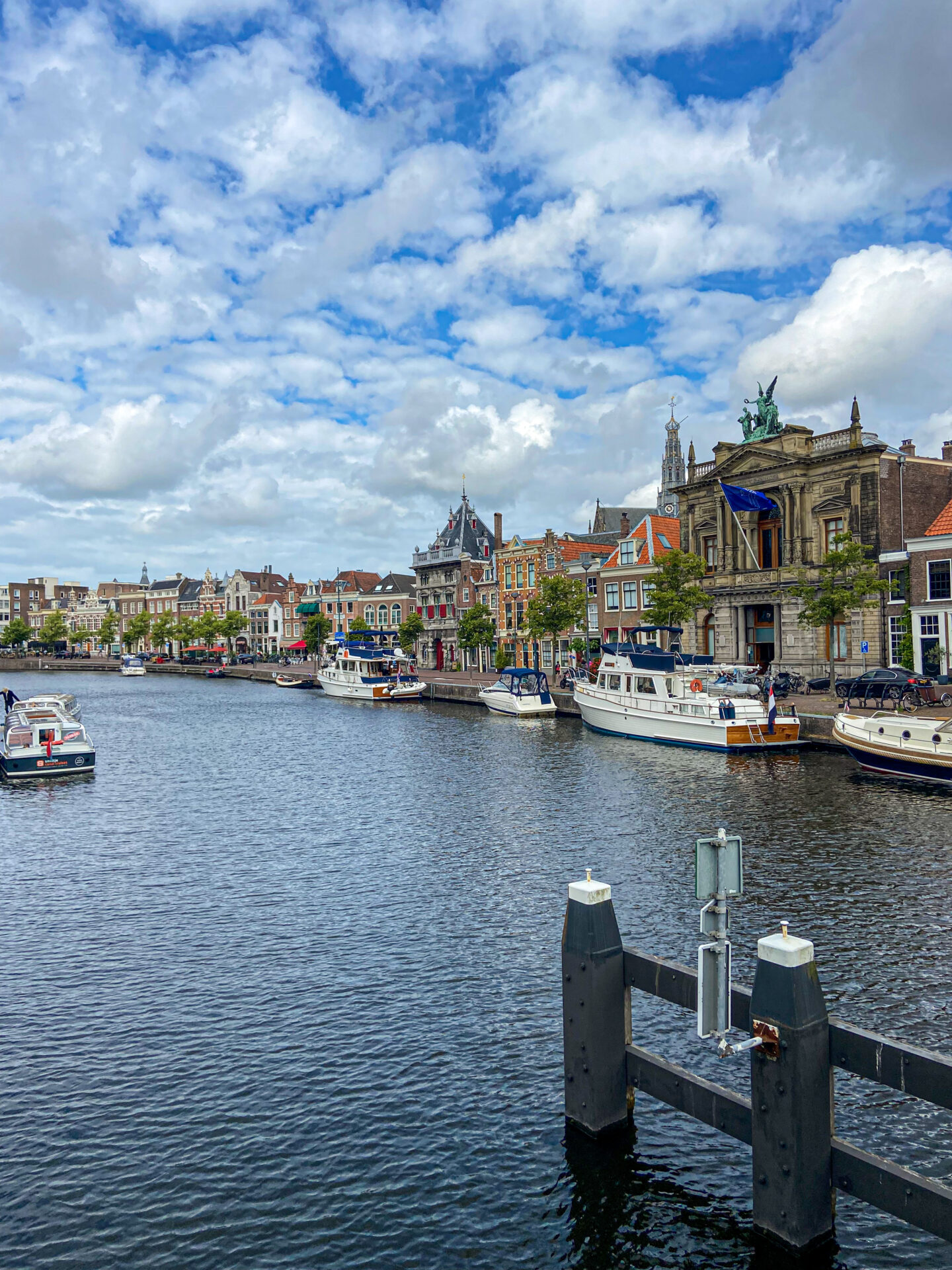 On my way back I made a pitstop in Haarlem. It is like a miniature Amsterdam. But has its own charm. I had a nice walk through the center and missed some sights on purpose so I have a reason to come back. It is very easy to reach via train. Basically everything in Netherlands is accessible by train. Haarlem, Utrecht within thirty minutes. The Hague, Leiden, Rotterdam a bit further away. There are good train connections to Brussels, Paris and of course to my home in Germany. More travels to come in the upcoming seasons.
26. The Bicycle Madness
If there is a headquarter of cyclists, it is Amsterdam. So my good old cycling hearth felt at home from day 1. And to become a true Amsterdam local, of course I had to get a second hand bike. I call it the Old Bastard. Even though it is a women bike. But women can be bastards too, right? I chose one of the cheapest they had in store. Three months guarantee. Probably it will fall apart after four months. But then I just get another one. At least I don`t have to worry about it getting stolen.
Someone told me that there are more bikes than people in Amsterdam and every night thousands of bikes are stolen. Why not just make the bikes free and available for everyone? Just pick up the closest one and drop it off somewhere else.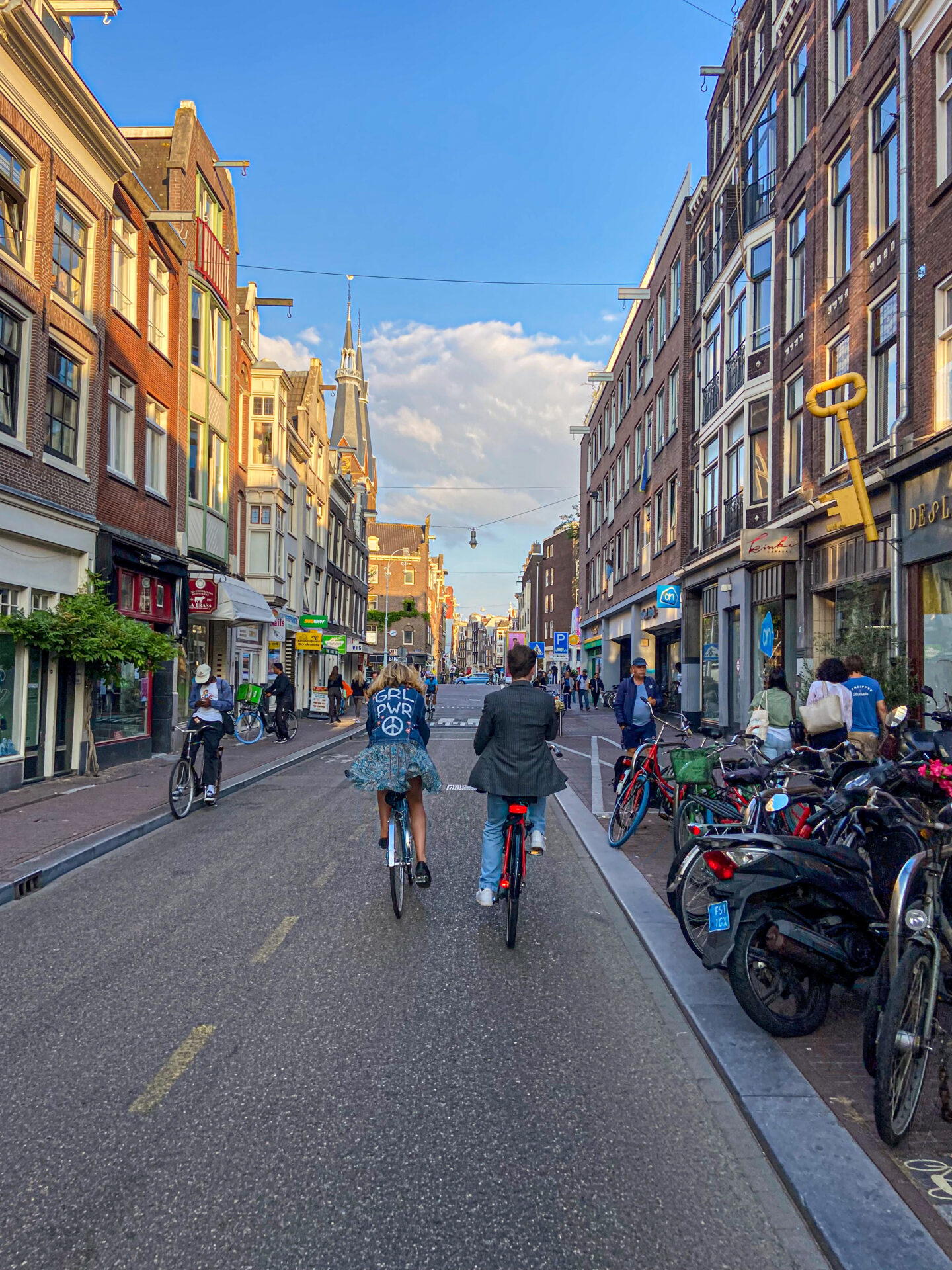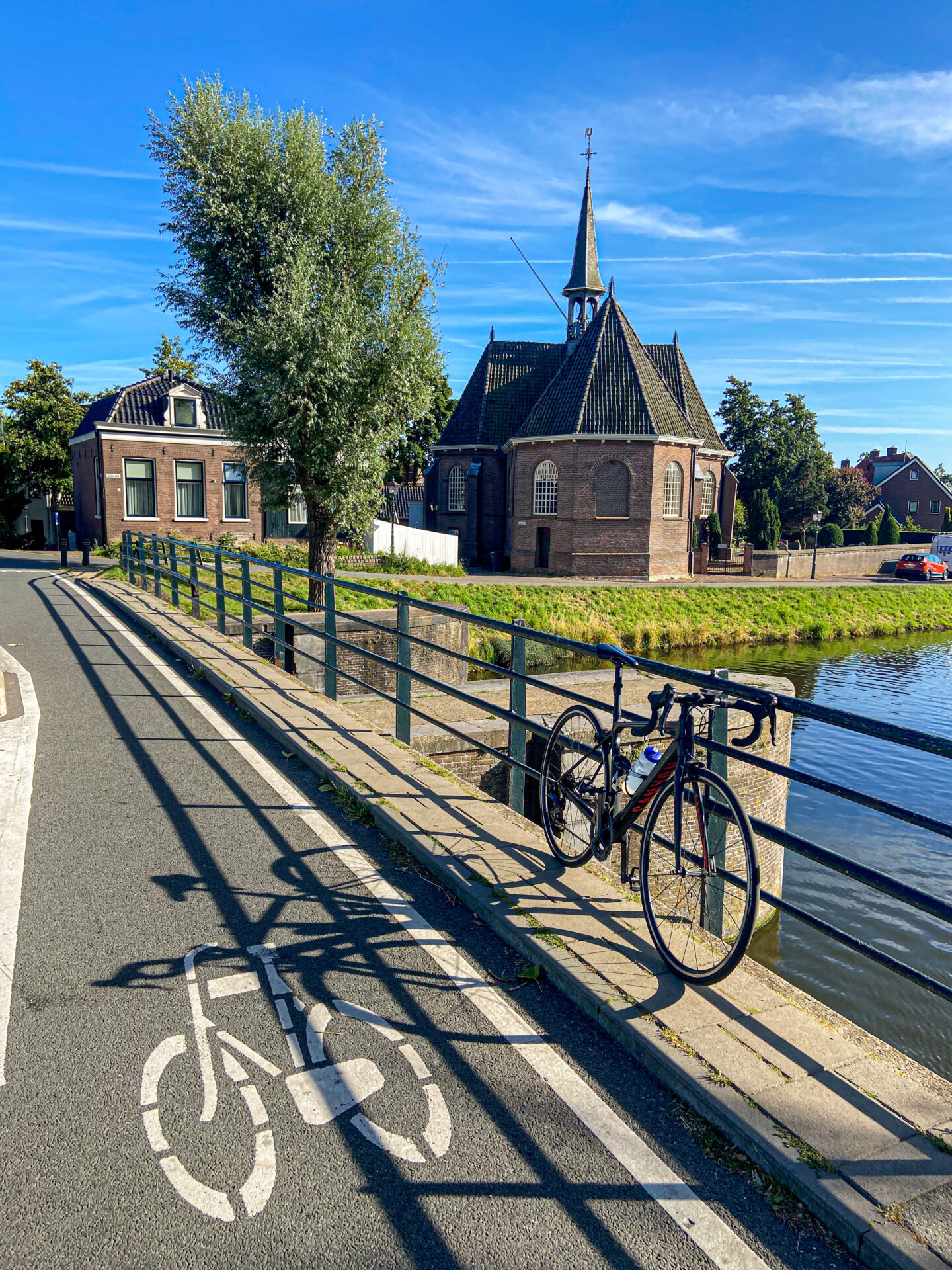 Anyway – I cycled through the city almost every weekend. The best way to explore Amsterdam. Sometimes it feels like riding on a separate highway, just for bikes. The infrastructure for bicycles is the best in the world. And boy, can those dutch people ride their bike. I have never seen any accident with a bike, even though there are hundreds of riders crisscrossing simultaneously.
For someone who spent almost 100.000 kilometers and sometimes 15 hours non stop on his bike, I should have felt like a pro. But Amsterdam made me feel like a bike amateur. It is the future of traffic for sure. And there is nothing more beautiful to watch than female cyclist during summer.
For sure I also brought my own bike here. A few times I explored the surroundings of Amsterdam. But I did not get my old cycling feeling back. The mountains are missing. Now that I have my 30 days of PTO back, I can take more vacations in the Alps or Rockies. Let`s see if we can fit an excursion into the next seasons.
27. The Night of The Firsts (aka Farewell 2.0)
Time to say goodbye. 2022 was a year of goodbyes. Almost no month this year in which we & I did not lose someone. The year I learned how to let go and move on. Or let`s say, I`m trying to learn. While I had my own farewell end of June, I never fully said goodbye to Budapest until this day. There was always this other farewell on the horizon and I was looking forward to coming back to the city I lost my hearth in. And then the day finally came. I took an early plane from Amsterdam to Budapest and at lunch time I was back at my old office. Like I never left. Burger Friday.
My return flight was planned for Saturday. I did not book any accommodation for the night. So the party was supposed to be an all-nighter. It turned into the night of firsts. After three very strong palinka (at least one too much) around midnight I turned into a zombie. Throwing up in the early morning hours in a club somewhere in Budapest was a first for me. And I guess it will be a last too. I´m still recovering from that night while I´m writing these paragraphs.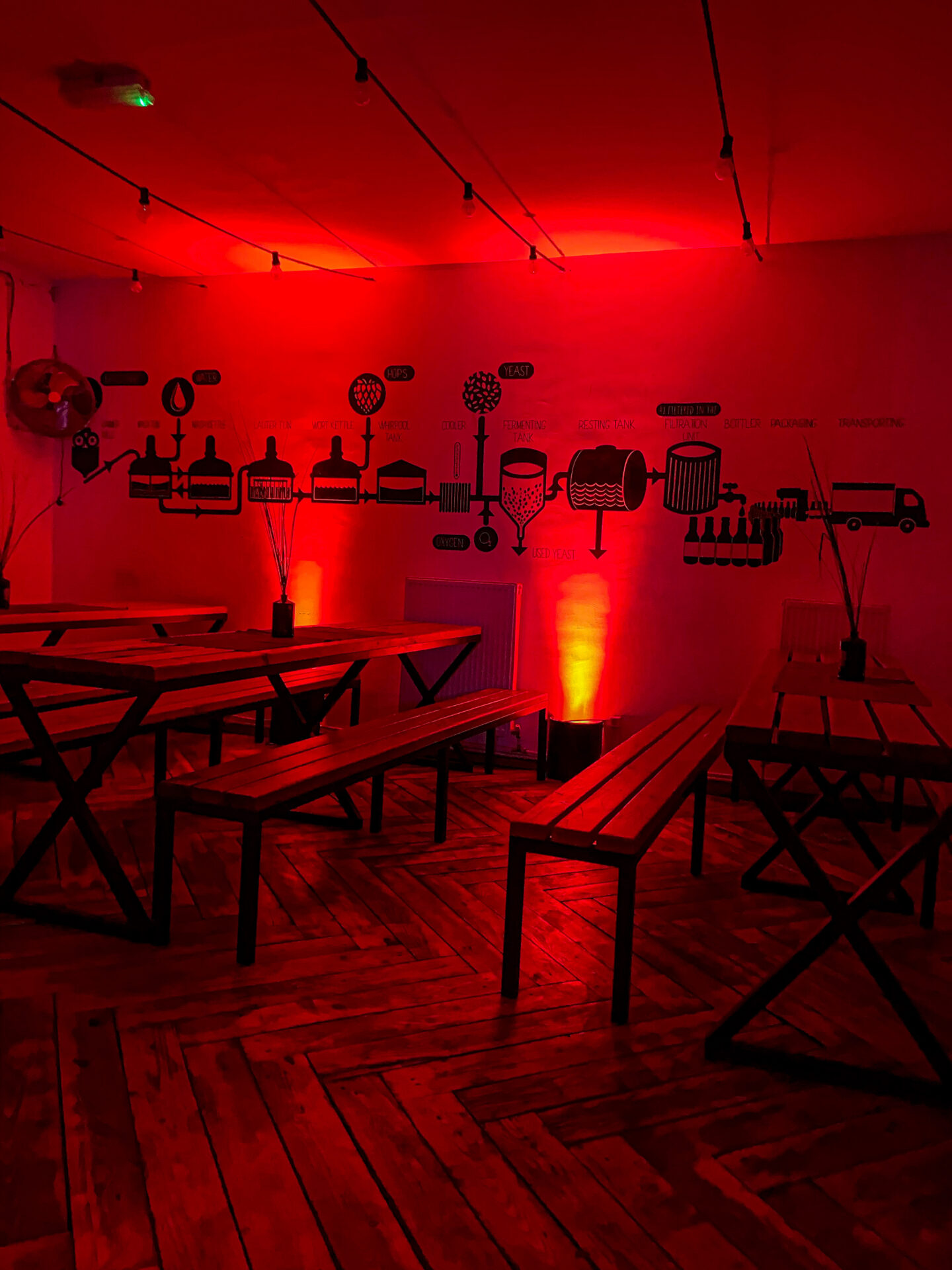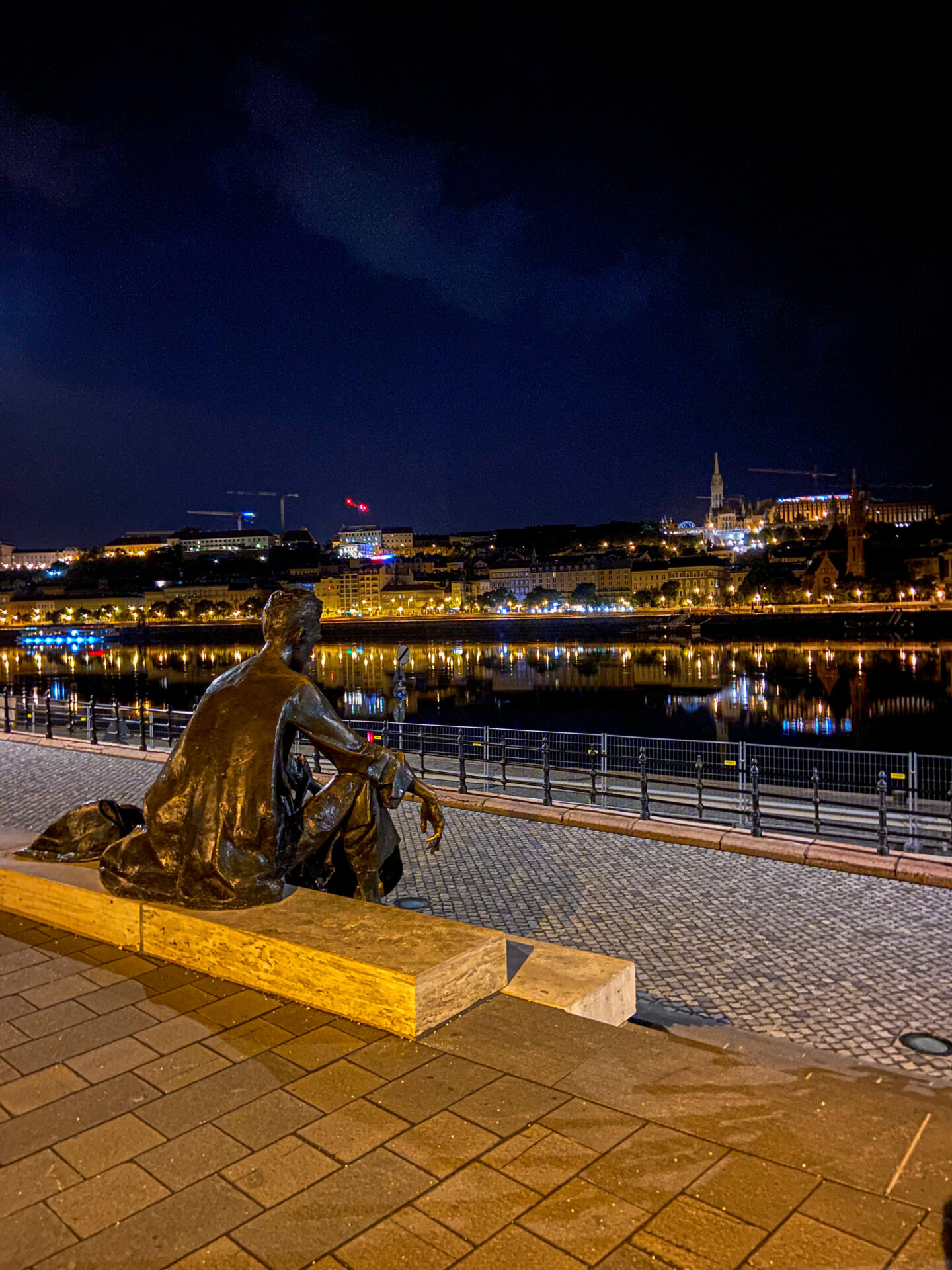 I did not have any place to stay, so we walked a bit through Budapest at 3am and sat at the train station. Where we got attacked by very angry cockroaches and a strange handshake guy. I have seen worse in the past years. Well, at least it did not rain. And talks at 3am are usually the most meaningful. Not everyone is able to have deep and meaningful conversations. You have to cherish the people in your life who are capable of it.
I walked to the Parliament and tried to sleep on a park bench. Hoping to see Viktor, who had turned into a ghost since the election, for the last time. The bright-golden Budapest lights turned out, the Danube shimmering in dark-azure tones between the lonely streetlamps on each riverbank. Viktor never showed up that night. And then the sun came up. What did Hemingway write? The sun also rises.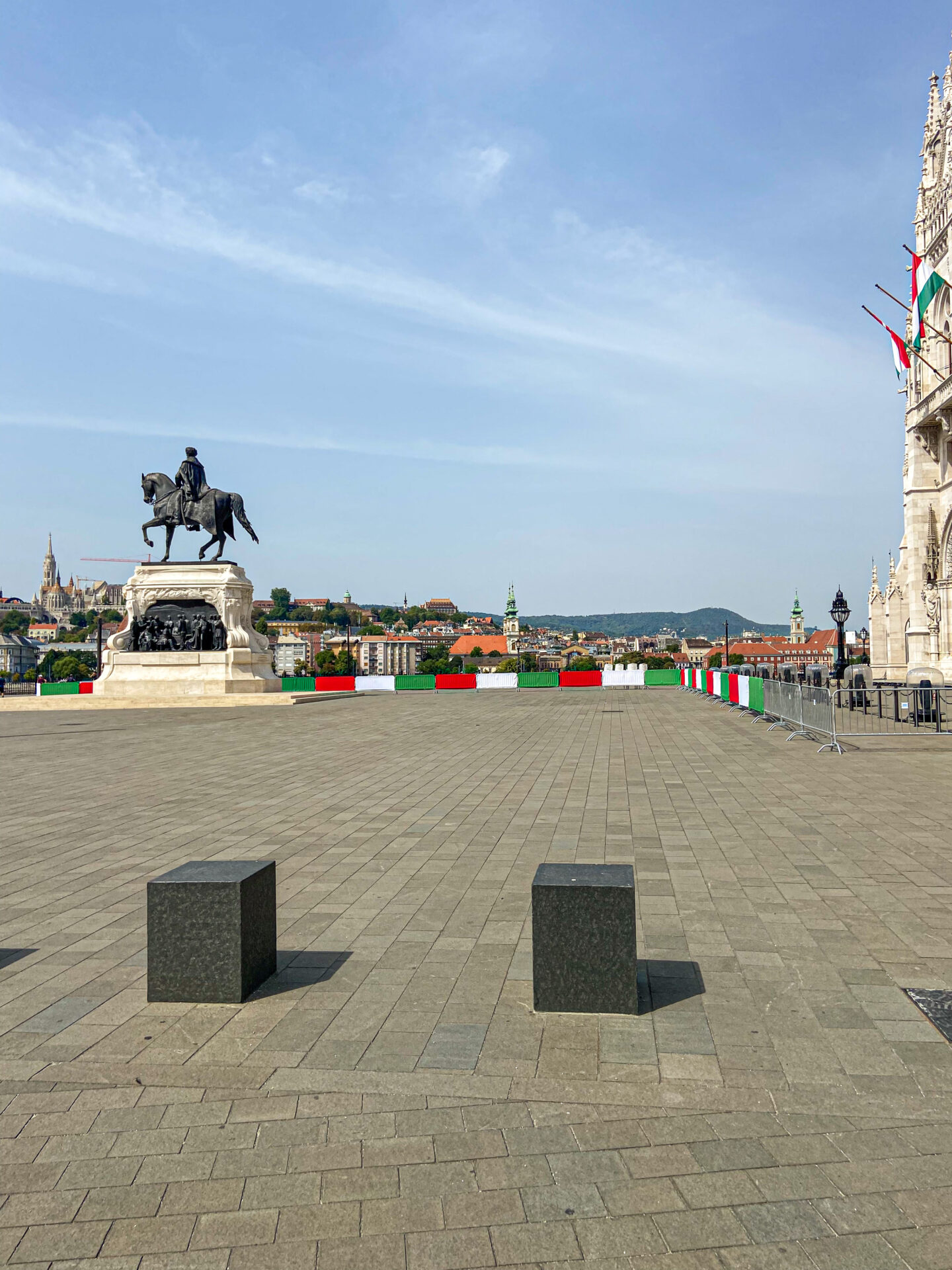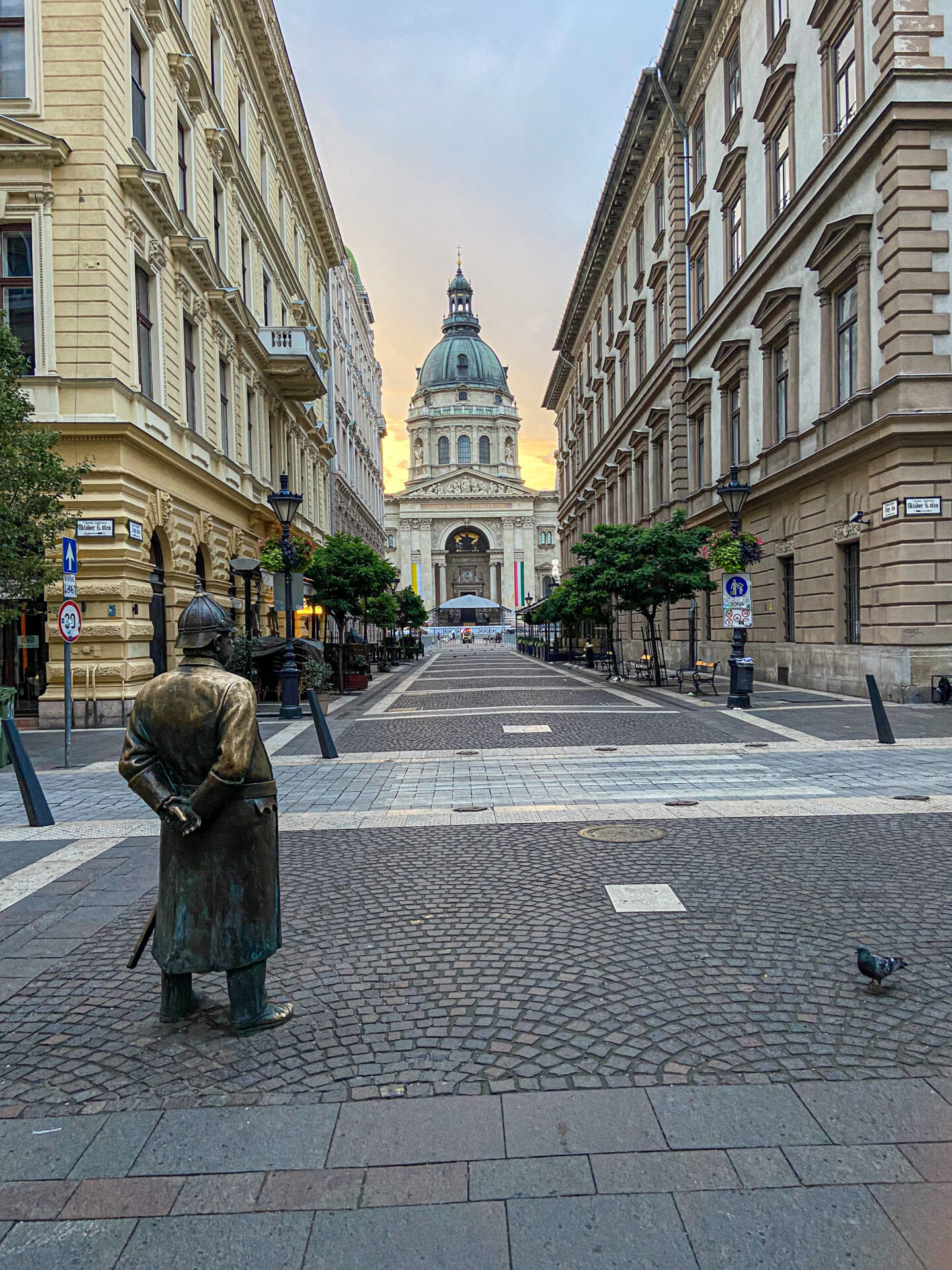 I walked a bit through the city which was fully prepared for the national holiday. The flight show in the morning was cancelled due to bad weather conditions. So was the fireworks in the evening. Fun fact, there was no thunderstorm or rain in the evening at all. It was blamed on the Hungarian weather forecast and the main responsible was fired. The most Hungarian thing I ever heard. I always wondered about the elections and politics in this country. Until I worked for too long under Hungarians. I do not wonder about this anymore.
Back at the airport. Thunderstorms were howling over the runway. My flight delayed by two hours. Time to say goodbye to Budapest. This time for real. It had been sunny for about five months prior to this weekend. Just in time for the national holiday the rain washed it all away. No celebrations during my farewell, that`s for sure. Did I bring the rain to Budapest? Probably not. But you know, the universe does funny things.
28. The Spaarndammerstraat Stroll
Back in Amsterdam. The part Poszonyi utca played in Season 1 & 2 is now being governed by Spaarndammerstraat. This street which I now call my home has everything. One Albert Heijn, one Jumbo, two flower shops, wine & rum bars, pizza restaurants, burger places, Kebab shops, pharmacy, barbers, gym, school, library, expat store, drug store, coffeeshop, coffee shops, bakery, brunch places, sushi bowls, bicycle retailer, bicycle repairer, pet shop, fresh fruits…how can one street be a whole city?
I could spend the rest of my life in this street and not miss anything. And it is located perfectly between the beautiful Jordaan area with the typical Amsterdam Grachten flair, the wide-green Westerpark and Houthavens. All of these areas will get their own episode in future seasons. There is just too much happening there to fit into one episode.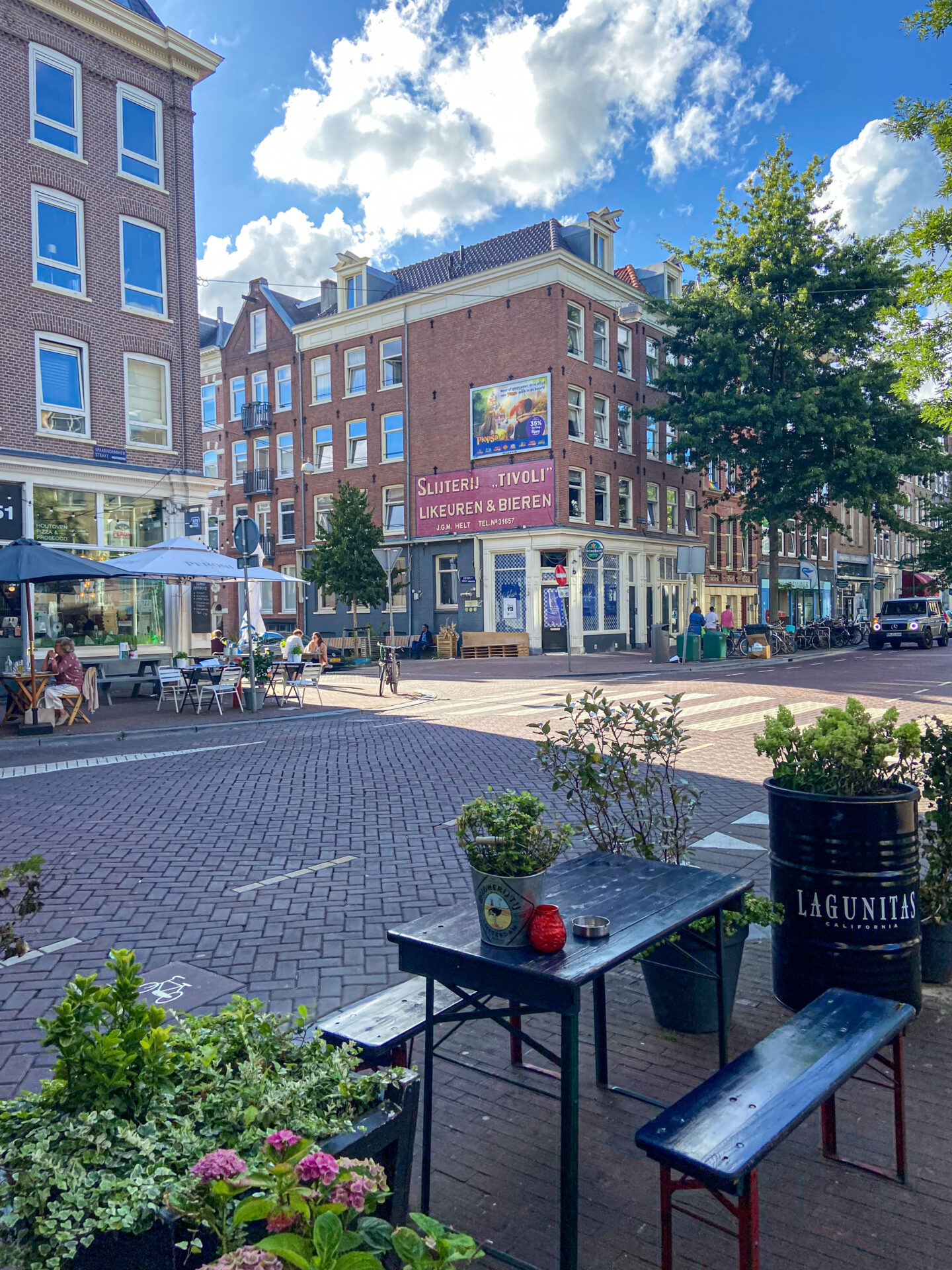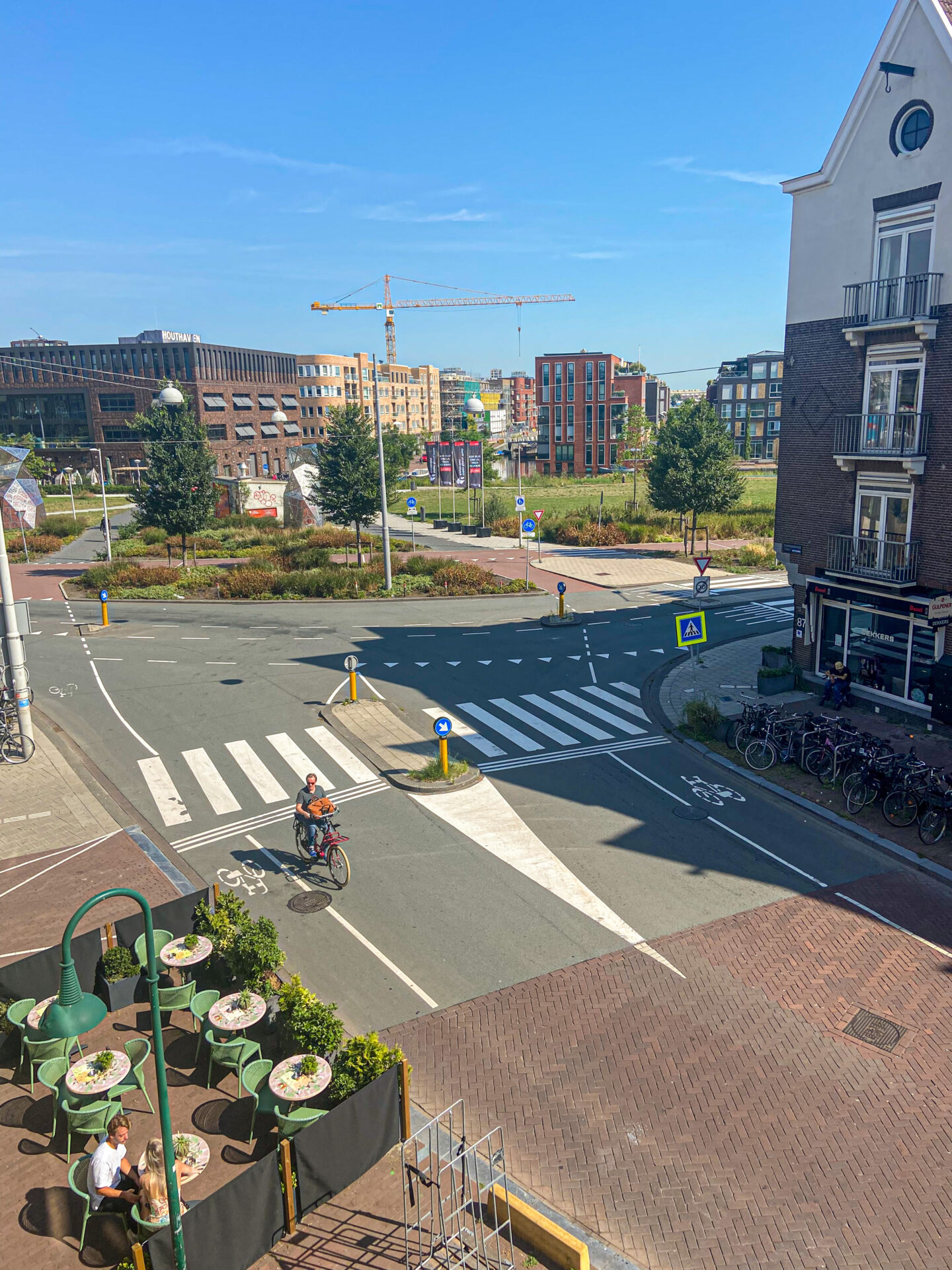 So we stay at Spaarndammerstraat. The amount of memories I made in this street in just two months is impressive. I`m already afraid of the day that I have to move on to my next flat and trying my best to find something close. It is less touristy here. Kind of a melting pot between the wealthy and not so wealthy Amsterdam. Just like Poszonyi is to the 13th district. In Budapest and Amsterdam I found my flat without even knowing that these streets exist and the beauty of it. Why I always end up close to streets like these? I`m not questioning it anymore. It definitely is good for the plot.
How many times have I walked the red cobbled sidewalks and cycled the not less cobbled streets of Spaarndammerstraat now? At least a hundred times. It is a perfect metaphor of this story. The street with its old fashioned factory style buildings below and out of my window seeing the futuristic architecture of Houthavens Pink Ladies rising behind the red bricked ghosts of Spaarndammerstraat. The old versus the new. Nostalgia versus change. Evolve or repeat. It reminds me that I yet have a decision to make. But that one is still unwritten.
29. The Return of the Explorer
One of my Alter Ego, let`s call him The Explorer, suffered a lot from the travel restrictions during COVID. For almost two years I did not travel at all. Before COVID I did at least once per month, for as long as I can remember. Bringing back the Explorer in Croatia during Season 2 was a big part of finding back my old self. There still is a long list of destinations to see. At least the travel break did bring back my exploring spark, photography passion and inspiration.
So when I visited Copenhagen for the first time, it almost felt like in the good old days. Almost thirty degrees, everyone on the streets and boats. I walked a half marathon, visited the Tivoli and exited the EU via Freetown. Did not get one minute of sleep in the eight person hostel bedroom without AC. Constantly ran out of power on my phone and tried to find chargers all over the city. A trip to remember, as usual.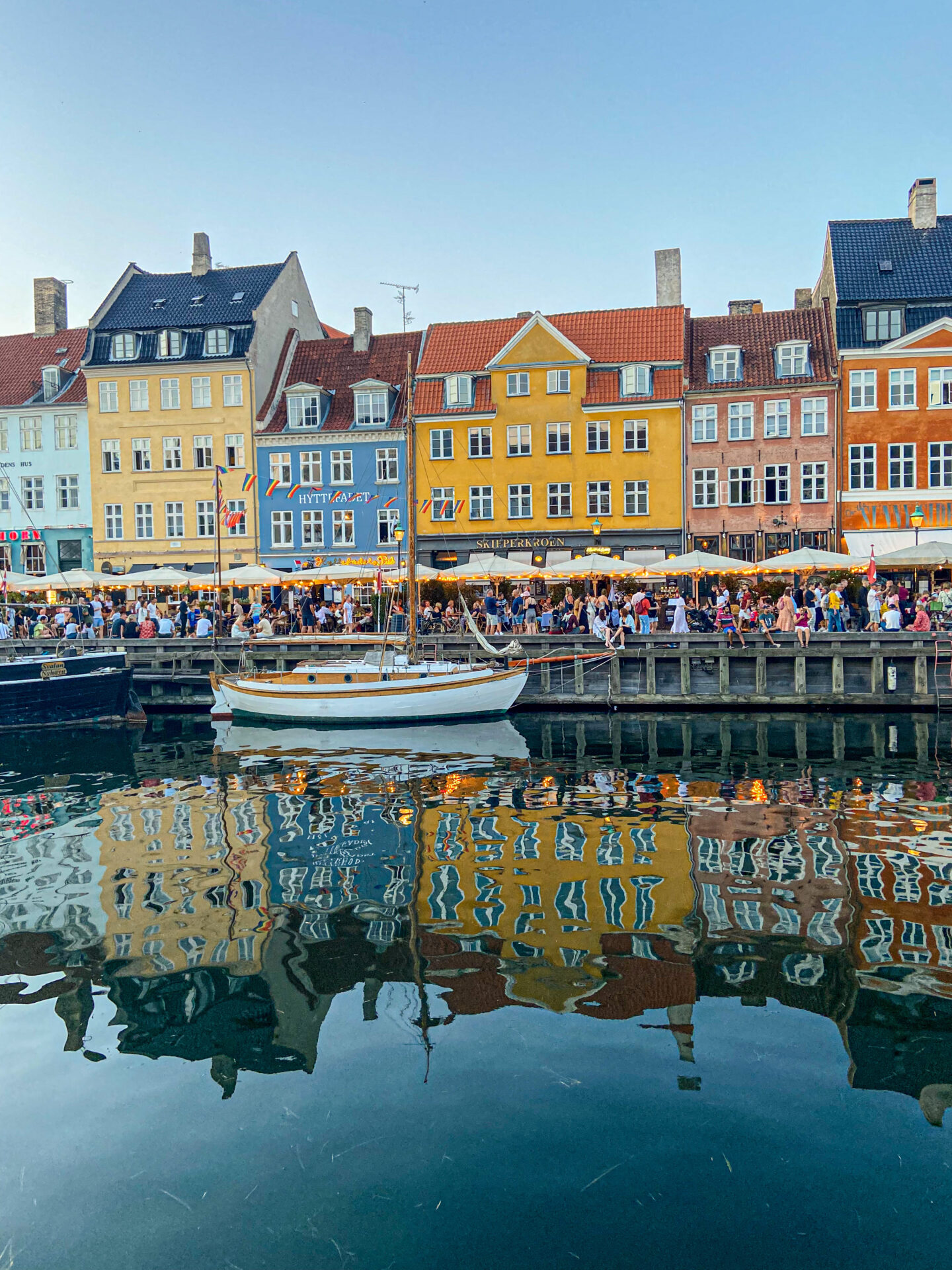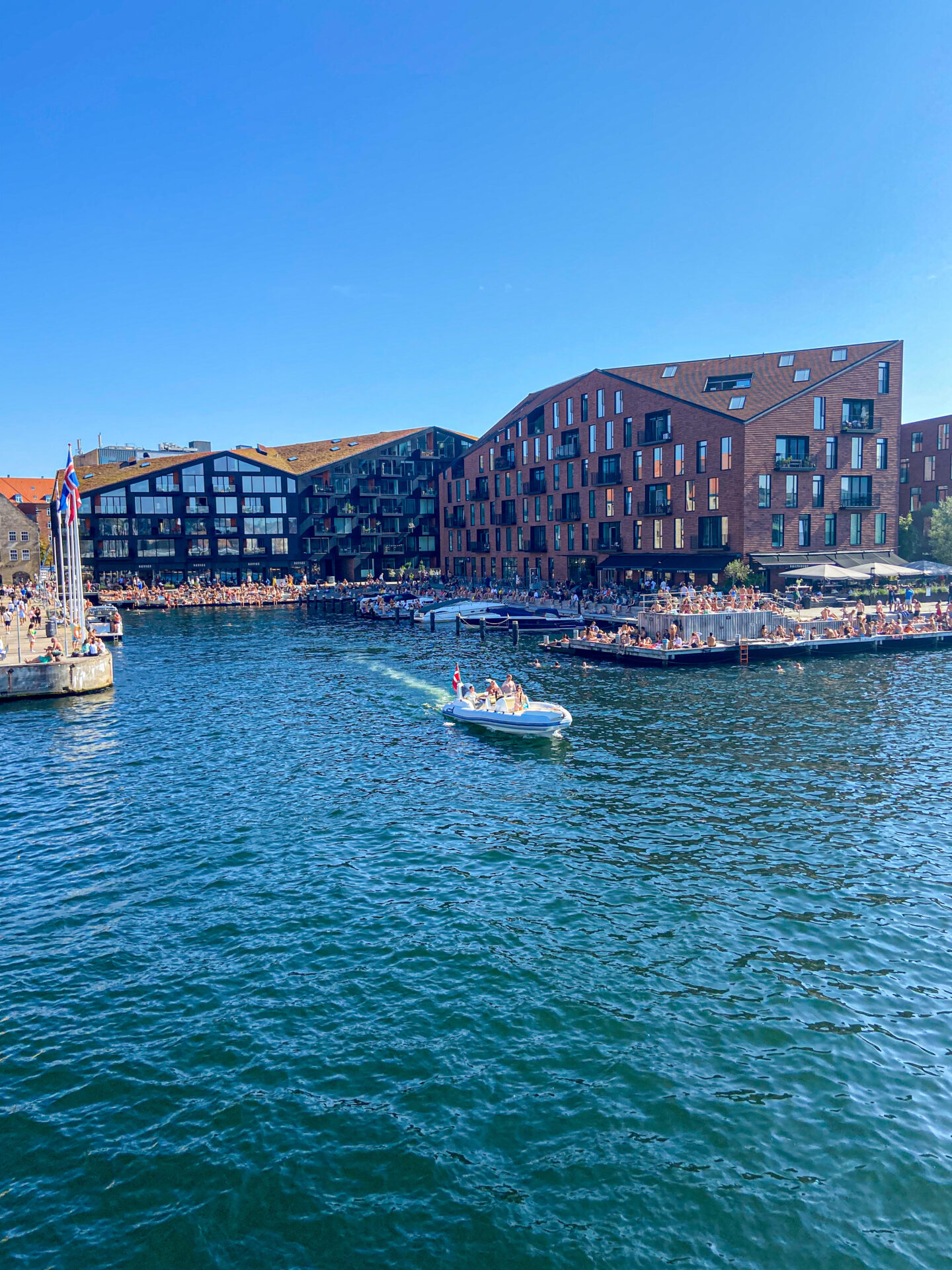 And there is another big trip in Season 3 coming up. The notorious USA is back. Well I did not have that many PTO days left, so only one week of USA. But enough to return to NYC, San Francisco and do a little road trip through California. Challenging? Of course. Worth it? I`m writing this script before the trip. It will get its own episode in Season 4.
Do you remember the crazy trip through South East Asia right before COVID? When I brought back the virus to Europe. Something like this is going to happen. Sleeping on airports, in planes and on cars. Staying with someone I barely know in the city which still has the number one of my favorite city in the world. Well it got awarded back in 2009, during the first intercontinental trip of my life. Three weeks road trip through California, Arizona, Utah and Nevada.
San Francisco was the city I lost my heart to and which may be the birth place of The Explorer. Since then I have visited many beautiful cities which compete with SF. Boston, Dubrovnik, Budapest and Amsterdam. But my first love will always have a special place in my hearth. Will it live up to the hype again? Will I see the new skyscrapers in NYC? Will I make it to LA? I guess it is time for another one of those famous cliffhangers.
30. The Ping Pong Table on the Rooftop
So we had a lot of fun, parties and farewells this season. Time to get back to work. After all the work drama in the past, this season finale will be a bit quieter and more relaxed. Just like the Breaking Bad spinoff Better Call Saul that celebrated its final season this summer. Almost 15 years after the inception of the Breaking Bad universe, the epic tale of conscience and regret came to an ending. This series accompanied me almost half of my life, most part of my adult life. For sure it left a lasting impact on me and my character(s).
And while Breaking Bad started slow and ended with a big bang, Better Call Saul never lost its tone and quiet pace. And yet, the last episode was not less memorable than Ozymandias nor Felina. No spoilers, but the final scenes were very emotional for me. The universe is always sending me signs and there was a lot of unpack from it. But first back to reality.
Changing positions within a company can be challenging. It definitely helps if you already familiar with the environment and new colleagues. My transition was very smooth. Actually not much changed. Back to the double role, working for two departments simultaneously is my specialty now. The basic work more or less stayed the same. My salary tripled. And I acquired new skills. They say in a job you should either earn or learn. If it is neither, you better look for a new position. If it is both, you may have hit the jackpot.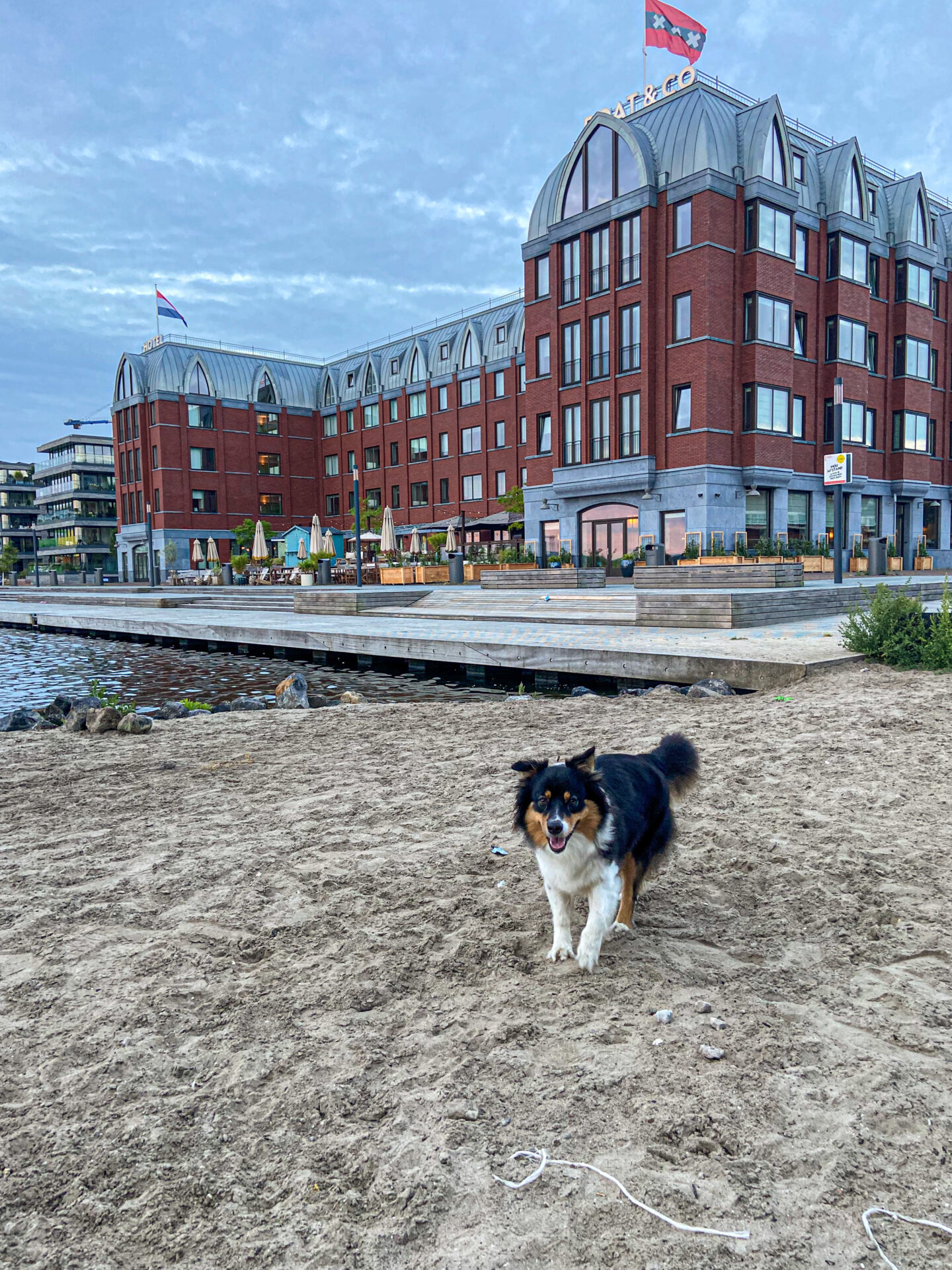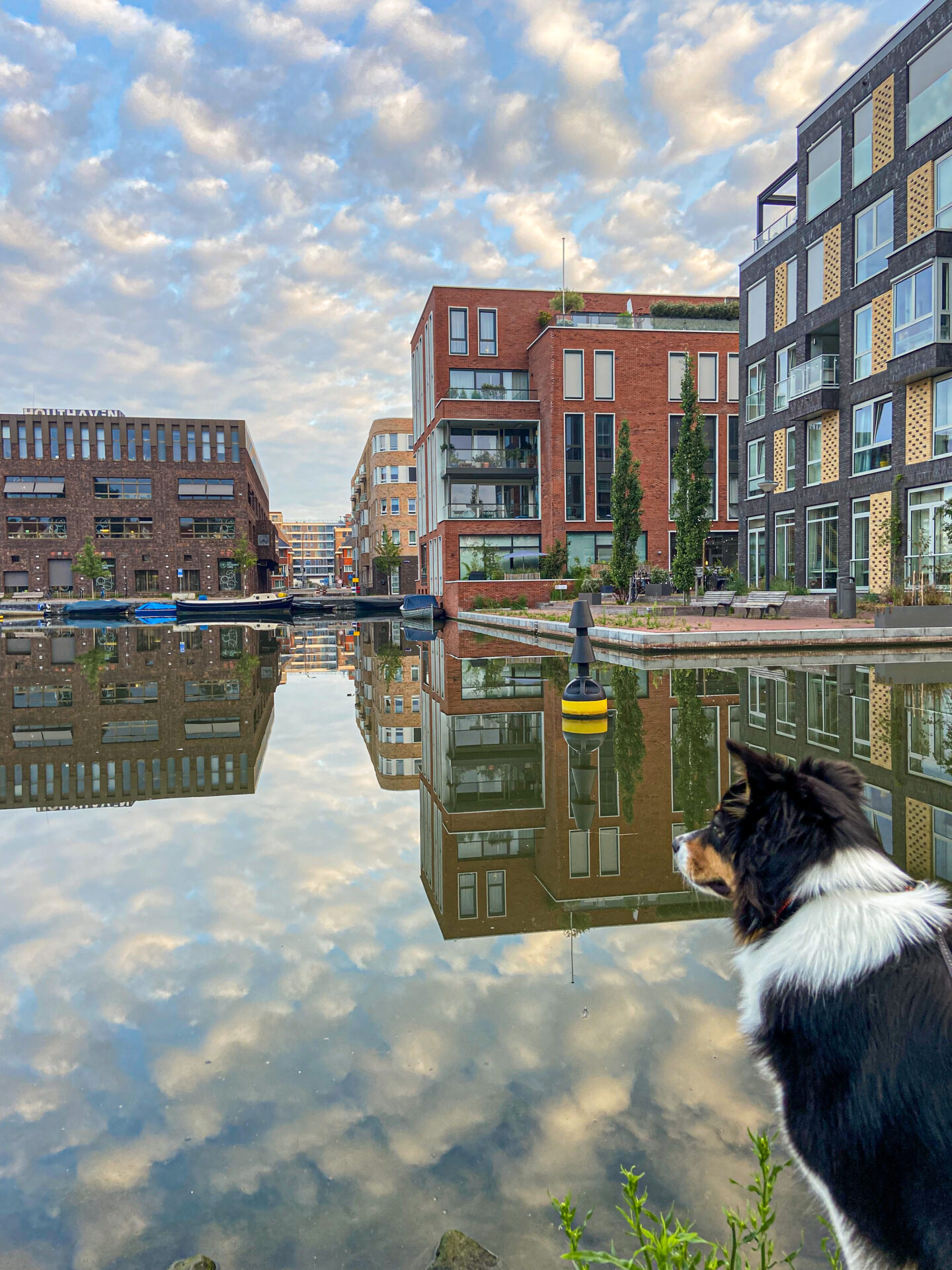 After a couple of months in the new position I can confirm this statement. Every day I`m learning new things, while at the same time it is not a position I would voluntarily choose to apply to. Meaning, I do not care at all if I lose it again. Which gives me the freedom and space to mold it into what I would like it to be. I focus on the interesting tasks and ignore the rest of it. No stress taking over additional work. Not trying to move up the Corporate ladder. Just sitting back, enjoying the novelty of learning new skills and getting paid a shit ton of money for it. 30% tax ruling is my best friend here in Amsterdam.
The college version of me would be so amazed. The Marcus which once dreamed of earning a 2k EUR monthly net salary and traveling to another continent. Every time I get sad about the fact that I`m not where I want to be in life, I enter a flashback with that old version, show him my paycheck which is more than double of what he ever dreamed of earning and a list of my travels across the globe in the past few months and years. And then he rudely slaps me across the face and asks me what the hell do I want more.
So if you ask me if I`m happy with the new position and location I will tell you that it is ok for now. But young Marcus will tell you that it is the best shit ever. What will Flashback Amsterdam Marcus tell the future Marcus? I don`t even want to think about it.
And on top I got the most beautiful office in all of Amsterdam. Brand new, desk booking and door swiping via app, rooftop with views over the IJ river, free drinks & food. This office feels like a setting in one of those futuristic Black Mirror episodes. One random Tuesday we were sitting on the rooftop for lunch, almost 30 degrees and colleagues were playing ping pong next to us. After lunch I walked home and worked from my flat. New company policy. Working now (almost) fully remote. For almost three years, life is one huge vacation.
College Marcus and Pre-COVID Marcus would ask: Are we sure this is not a Black Mirror episode?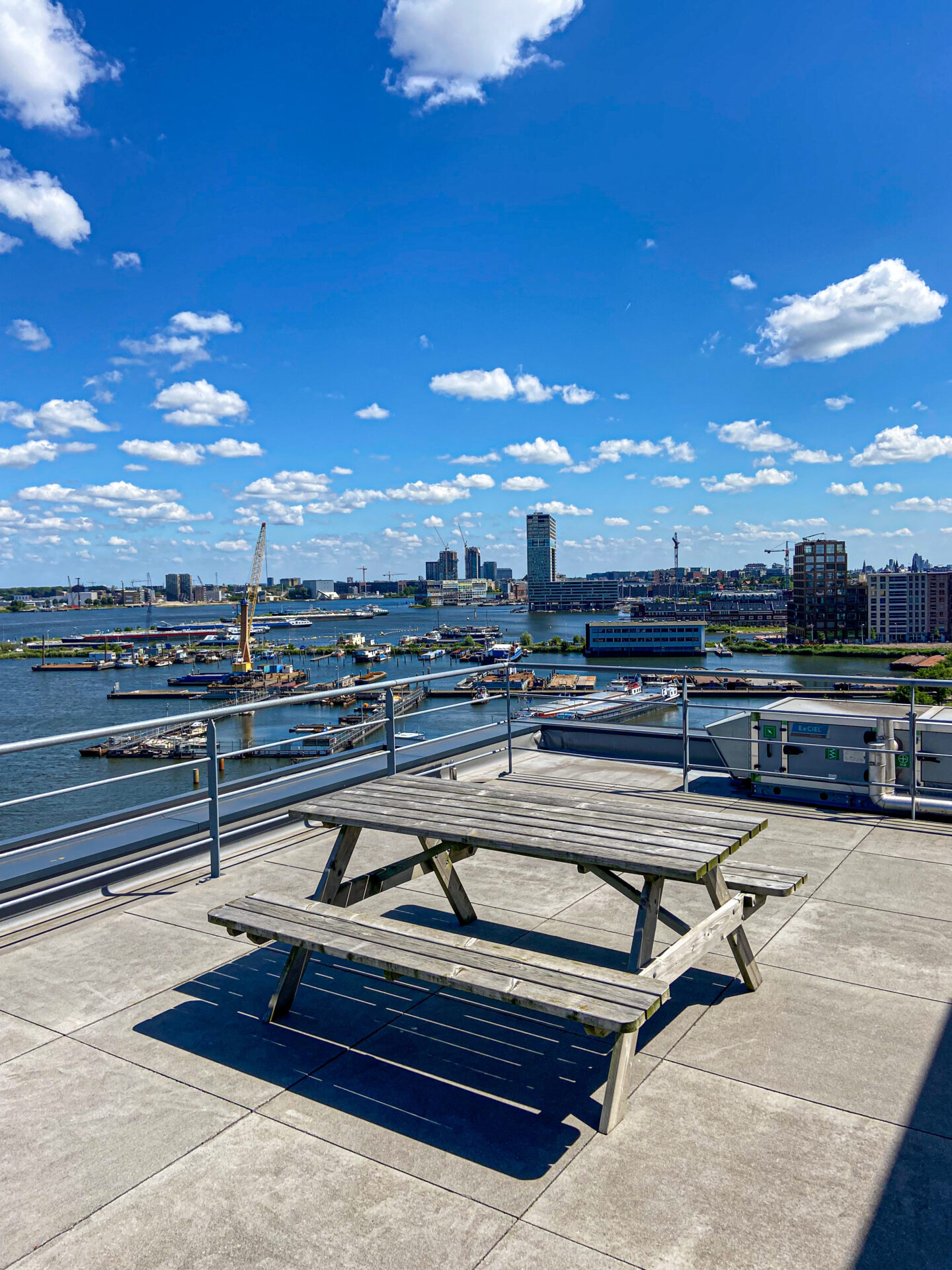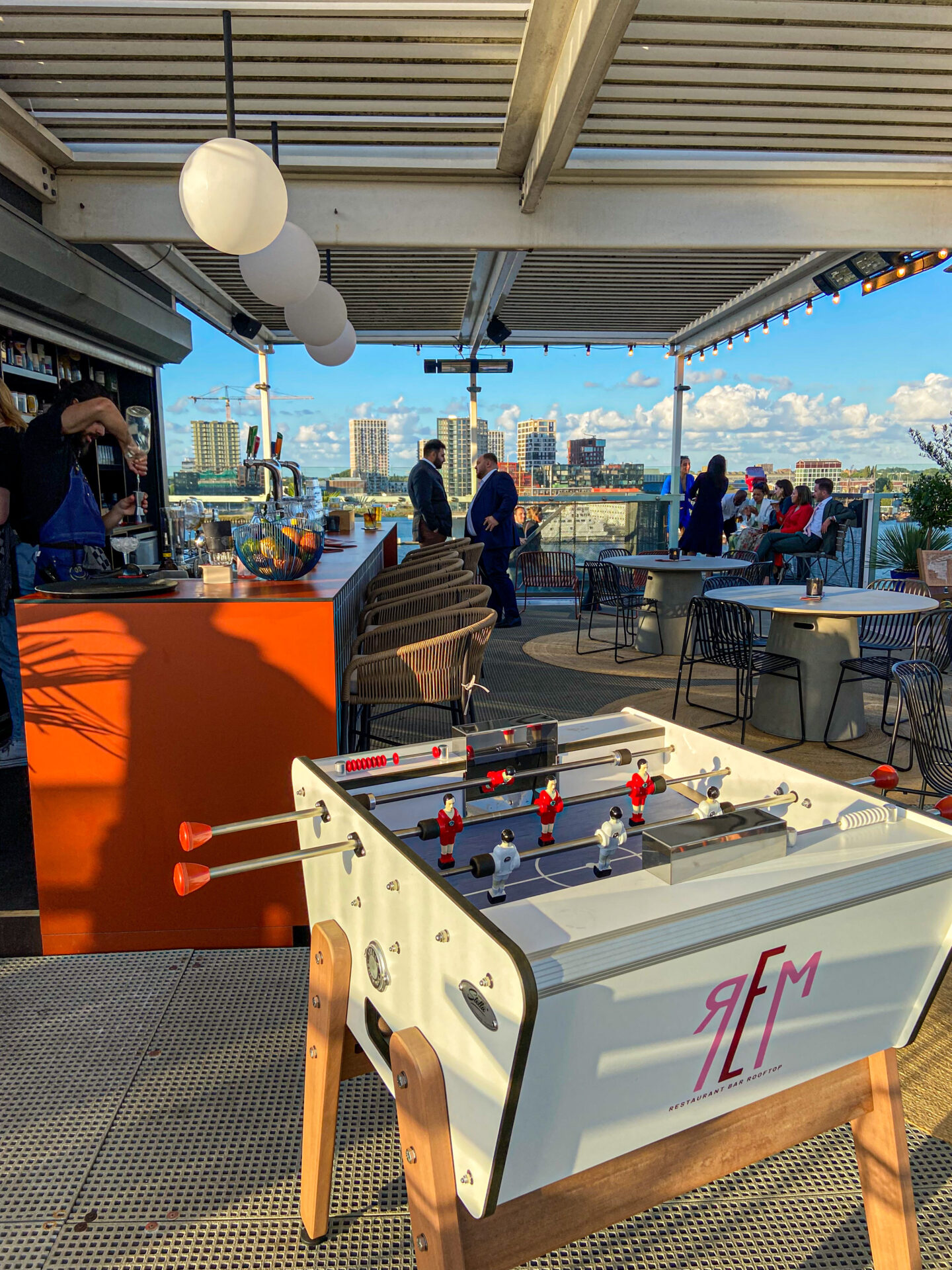 So yeah, after all the drama – this season finale is a quiet one. I think we all deserve it.
Back to Better Call Saul. Sometimes we have to sacrifice who we are to become who we want to be. And if that sacrifice is giving up a false character you are playing, delaying your dream for a couple of years or going to jail for 86 years, just to have a cigarette and a short talk with the most important people in your life, even if those people hurt you to the bone and forgiving them was the most painful act you ever had to play – it is the right thing to do. Those who followed the series for the past 15 years will understand it. And those who don`t – one day you will.
The Breaking Bad universe may have come to an end, but our universe is still alive. I`m sure there will be more work drama to come in future seasons. Do I miss my old job, Budapest and the good old times? Hell yeah. Every single day. Do I miss my narcissists? Yes, from time to time. Do I want to go back to all of it? Sometimes I do, sometimes I don`t. But by now the script of this series is writing itself. I`m just following the plot of the universe and putting it into words.
Let`s see to which places Marcus in Budapest – Season 4 will take us.